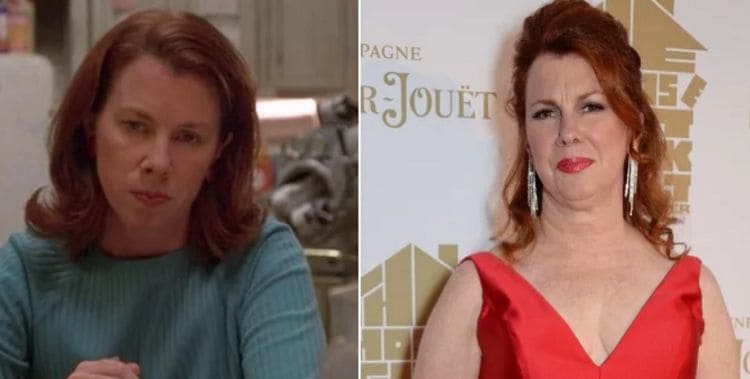 Since starting her acting career more than 30 years ago, Siobhan Fallon Hogan has built a very impressive resume that includes more than 70 credits. From the big screen to the small screen, Siobhan knows exactly how to put on a good show. She reached the height of her career during the 1990s when she appeared in several successful movies including Daddy Daycare, Men in Black, and Holes. Although she didn't always have starring roles, Siobhan brought something special to each character that has made her a memorable figure. Siobhan has been a little less visible in recent years, but she's still working hard and sharing her amazing talent with the world. Continue reading to learn more about what Siobhan Fallon Hogan is up to now.
Siobhan's Acting Journey
Siobhan was born and raised in Syracuse, New York. Little is known about her upbringing or her family life, we do know that neither of her parents worked in the entertainment industry. Still, however, Siobhan found herself being bitten by the acting bug. After earning her MFA from Catholic University, she really immersed herself in acting. She began her career on stage where she performed her own one-woman shows. In addition to her acting talent, Siobhan quickly became known for her sense of humor.
Her first on-screen role was in 1989 in a TV series called The Unnaturals. The opportunity certainly wasn't glamorous, but it was a great start and helped lay the foundation for lots of other great things. Within a couple of years, she'd landed a spot on Saturday Night Live where she was a cast member from 1991 to 1992. She continued to be cast in various movies and TV shows. Along the way, Siobhan got the chance to work with some of the biggest names in the entertainment industry including Will Smith and Tom Hanks. Siobhan's career has slowed down a little bit in recent years, but it appears to be a personal choice more than anything else.
Where Is Siobhan Fallon Hogan Now?
Before we get into Siobhan's update, it's important to note that she never really went anywhere. She has been acting consistently since she started her career, but many of her recent roles have been so quick that if you weren't looking for her you probably missed her. Not only has she been working in front of the camera, Siobhan has also done some work behind the scenes as a writer and producer. On top of continuing to work in the film and TV worlds, Siobhan has remained active in the theater world. She is a member of the Atlantic Theater Company which was founded in 1985. Her most recent on-screen appearance was in a movie called Rushed. In addition to acting in the movie, Siobhan also wrote it.
Outside of acting, we know that Siobhan has been happily married to Peter Hogan for many years. The couple has three children together, all of whom have done some acting over the years. For the most part, though, Siobhan has been pretty quiet when it comes to her personal life. She doesn't have verified social media accounts on any platform, although there is an Instagram profile that appears to belong to her. Based on the profile, Siobhan has definitely been enjoying life. She seems to love hanging out with her family and doing things like traveling. Like many other people in the entertainment industry, it looks like Siobhan has chosen to focus on her personal life instead of devoting all of her energy to her career. While this means that she never became a household name, it also appears to have been the perfect choice for her. She truly gets to experience what it's like to have the best of both worlds.
What Siobhan Plans To Do Next
Siobhan hasn't directly mentioned what her plans for the future are, but we do know that she is still working hard. Siobhan's fans will be happy to know that we haven't seen the last of her. She still has a lot of great things she wants to share with the world. Siobhan currently has two film projects in the works. One of them is set to be released some time in 2021 and the other doesn't currently have a release date. More than likely we will also see her do some more behind-the-scenes work. Perhaps she'll even get into directing. No matter what she decides to do, however, Siobhan's awesome track record lets us know that she is going to knock it out of the park.