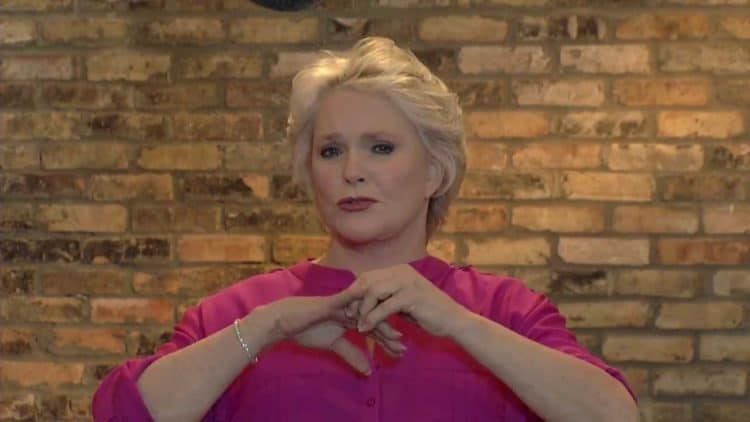 Sharon Gless is an actress we all know and love. She's been in the business so long that it only makes sense she has one of the most recognizable faces in the world. She is many things, including lovely, talented, and hilarious, and she's someone the world wants to know more about since she landed her first role in 1972 as Jennifer in the hit show, "Ironside". She's starred in dozens of television shows, she's been in numerous films, and she's made an impact on the lives of everyone around her. But, where is she? What's she been doing lately? We can tell you.
Her Early Life
Born in Los Angeles, California, on May 31, 1943, she's lived a fulfilled life. She grew up with her parents in LA. Her father was a sportswear executive, and her parents raised her in the Catholic church alongside her two brothers. Sadly, her parents decided to end their marriage when she was still in her teens and living at home, and it had a profound effect on her life. Her family had been in LA for more than five generations when she was born, and her grandfather was a famous attorney. His name was Neil McCarthy, and he was the attorney for the famous Howard Hughes. The fact that her grandfather knew so many people in the industry both from his time in LA and from his work as a high-profile attorney was what led her to seek his help getting into the business herself. She wanted it, and she was willing to do whatever it took to become famous. He was not keen on the idea of her going into the acting business, and he did not support her from the start. In fact, he told her it was filthy and advised her to stay away from it. She didn't listen, though, and she even made him change his tune the longer she worked at it. Eventually, her grandfather was paying for her acting courses and helping her along the way. She was successful from the start, but it wasn't until she landed a role in "Cagney & Lacey," among others.
Where is She Now?
She's out and about talking to the press lately, and she's doing so with her signature wit and hilarity as she shares her new memoir with the world. She came out recently – no pun intended, of course – to say there was a time in her own life when she was confused about her sexuality and hit on, of all people, the famous Rosie O'Donnell. The actress and comedian met Gless on the set of Gless's Showtime drama show called "Queer As Folk," in 2005, and their characters were into one another. Their characters were scripted to share a kiss, and they did. That's what got Gless thinking, and then she hit on O'Donnell. She's laughing about it now, saying that she was flattered with O'Donnell's compliment about being a good kisser. When she asked her new friend if she thought there was something between them, O'Donnell laughed and told her, "Oh, Glessy, no. Never. You are so straight," and she laughs about it now.
Part of what she's out doing now that has her in the press promoting her new book is sharing the many stories she's never shared with the world. She's been sober for some time now, and it's because of her own health. She had some health issues, and her doctor told her she needed to stay away from alcohol. She tried, but she didn't last more than a few days. She was immediately ill again, and her doctor told her not to call him if she had another drink and felt this way again because he "doesn't do suicides," and it was a huge wake-up call for her. She was 72 at the time, and she's been sober since May 8, 2015. She did try rehab at one time, but the martinis she favored nearly did her in. Gless is a woman who has a huge career behind her, and she is a woman who has a lot to share with the world. She's sharing what she learned, what she went through, and how she feels. She still misses her martinis each night, but she's making her life last as long as possible. You can read all about her life in her memoir, "Apparently, There Were Complaints," when it hits stands on December 7, 2021. It should be a good read, and it will be hilarious.Cagney & Lacey,
Tell us what's wrong with this post? How could we improve it? :)
Let us improve this post!