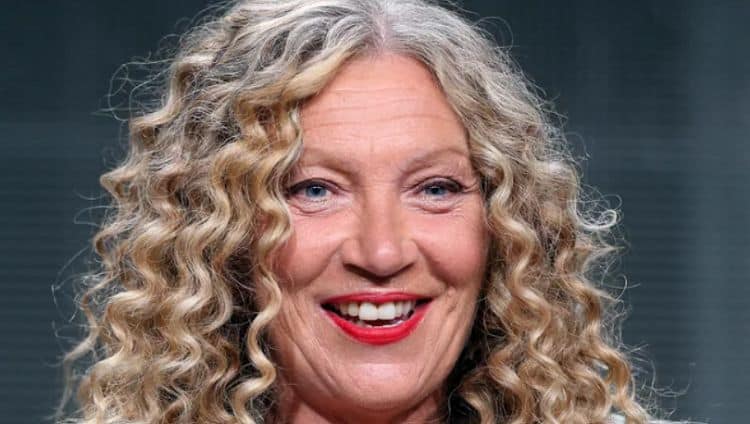 Imagine going on a trip to Alaska to see the sights and see how other people live, falling in love with a man you meet there, and then uprooting your entire life to live in the kind of Alaskan tundra that is so cold, so desolate, and so remote that you almost have your own part of the world off the grid. It sounds like a great premise for a movie, right? Well, that's the actual real-life story of Kate Bassich, the woman who was once the star of "Life Below Zero," the hit show created and aired on National Geographic. She went to Alaska, met a man, fell in love, got married, and moved in with him to the most remote areas of the world. She then landed a spot on a reality television show, got divorced, and her life changed forever. Where has Kate Bassich been since her time on the show?
Her Life in Alaska
When Kate Bassich met and married her former husband, Andy Bassich, she didn't know what life would look like for her. She married into a life of survival. She and her husband owned and operated a school that is all about survival in the remote Alaskan wilderness. Their business consisted of more than 25 dogs specifically trained for sledding. Located near the Yukon River in a place that rarely sees warm temps or even easy life, she was living a life that required to her motivate herself daily just to survive. She had to have a certain degree of work ethic, and a certain degree of desire to live that life, and she did a good job. Fans of the show were impressed by her and her survival skills, and her marriage was clearly a good one. That's why it was such a shock when the couple announced their divorce. Fans were even more shocked to find out why she decided to end her marriage, and it was something that cast a dark shadow on the show for some time. What came across as a strong and healthy marriage on television turned out to be anything but behind closed doors, and Bassich's fans were horrified, shocked, and in disbelief when she filed for divorce and finally spoke out about her decision to leave.
Where is She Now?
It was 2016 when Kate Bassich officially left her husband and their divorced was finalized. Despite the fact that it's been five years, there is a lot going on in her life that fans want to know more about. She did not speak out much about her marriage, but when she did speak out about it – she had nothing nice to say. She accused her ex-husband of abuse. She alleged that he abused her both mentally and physically during their marriage, and she alluded to the fact that this is the reason she chose to leave her marriage and move on with her life. For a time, fans of the show did not want to see him appear after the allegations were issued. They petitioned to have him removed from the show. Kate, on the other hand, decided that while she still wanted to live in the cold, she didn't want to live in Alaska any longer. She has since relocated to Canada. She's now living in Newfoundland. Still cold, still snowy, still not much in terms of warm weather, but she is no longer waking up each morning just trying to survive the harsh climates.
The past five years of Kate's life have been busy years. She's been focused on spending time with her family, and she's been traveling. She's not someone who lives in a warm climate, but she travels often to the warmer areas of the world. She does not appear to want to spend any more of her time focused on reality television, but she is focused on her health. After a terrifying scare with thyroid cancer and a diagnosis of hemochromatosis, she's been focused on getting healthy, taking care of herself, and focusing on things that are good for her both mentally and physically. While her fans know her as a woman who is both adventurous and strong, it's good to know she has not lost any of that. She is still both, and we know that she will get through her current health scares with grace and strength. She has friends and family to surround her with love and support, and we wish her the very best on her road to recovery.
Tell us what's wrong with this post? How could we improve it? :)
Let us improve this post!