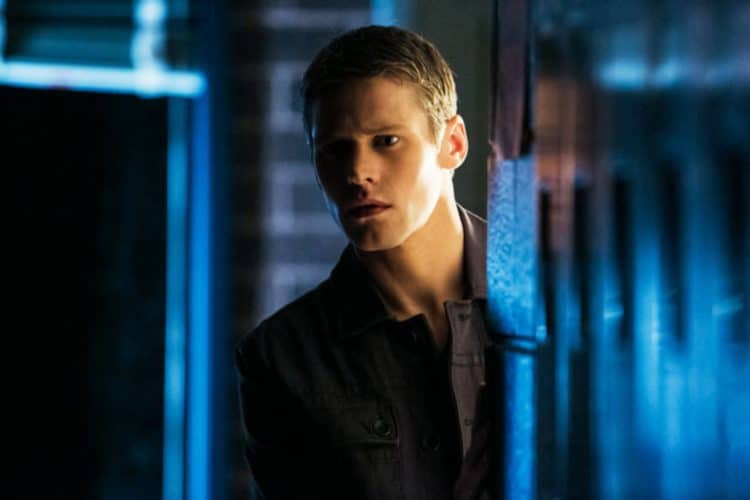 His face is one everyone recognizes, and so is his name. Zach Roerig might have started his career in Hollywood working on daytime television, but he became very famous when he spent years playing the very sweet, very innocent, very protective football star, Matt Donovan, on the hit show, "Vampire Diaries". He took on the role of main character Elena's ex-boyfriend, football star, and big brother to a sister with drug abuse issues, a mom who wasn't present, and a life without a lot of extra money. He was a teenager taking care of his mom and sister, always there for his friends, and the world fell instantly in love with him. What wasn't to like? Zach Roerig is a guy that seems like he just is a nice person, and he was huge when VD became famous. However, his fans want to know what he's been doing since the show ended in 2017.
Zach Roerig's Early Life
He was born on February 22, 1985, in Montpelier, Ohio, where he lived with his sister and their parents. Sadly, he and his younger sister lost both of their parents. Their father died in 2007, and their mother passed away in 2020. Growing up, he was a student at the Barbizon Modeling and Acting School in Cleveland, and he learned a thing or two while he was there. He knew he wanted to go into modeling, and he eventually signed with an agency at the International Modeling and Talent Association. In high school, he was a wrestler and a football player. His first major break came in 2005 when he was cast as Casey Hughes in "As the World Turns," for two solid years. He appeared in 15 episodes of "One Life to Live," as Hunter Atwood back in 2007, too. He was able to land a role in the hit show, "Friday Night Lights," in 2008 and 2009, though he was only in six episodes. His big break came when he was cast as Matt Donovan in "The Vampire Diaries," which premiered in 2009, where he played opposite stars such as Nina Dobrev and Ian Somerhalder. He was a main character in the show until it ended in 2017. He welcomed his first and only child, a little girl by the name of Fiona, in January of 2011 while filming the show. He welcomed his daughter with this then-girlfriend, Alana Turner. During the summer of 2013, he filed paperwork with the court seeking full custody of his daughter when his daughter's mother was sent to prison.
Roerig's Later Life
Since TVD ended in 2017 – a huge disappointment to fans who loved the show so much – Zach Roerig has remained rather busy. He starred in two movies in 2017: "Rings" and "The Year of Spectacular Men". He was in the 2018 movie "The Outer Wild," and he had a role in the 2019 film, "The Last Full Measure," though that was his last credited movie role (likely due to the COVID-19 pandemic shutting the world down at the beginning of 2020). He's had a few guest appearances on hit television shows since 2017. He had small roles in "The Gifted," "Legacies," and "God Friended Me". He was the main character, Sarge Will Mosley, from 2019 until 2020 in "Dare Me". Roerig was arrested and charged with driving under the influence of alcohol in 2020. He was stopped on May 24, 2020, in his hometown of Montpelier, Ohio. He was pulled over that night because the front of his truck did not have a license plate. At the time he was pulled over, the officers who pulled him over immediately noticed his eyes were bloodshot and he smelled of alcohol. He was arraigned a few days later. While he's been good about keeping his private life to himself, he did say once that being part of such a long-running show as "The Vampire Diaries," was one of the most exciting, most amazing experiences of his life. He went through some dark times, such as trying to get full custody of his little girl, while he was in the middle of filming the show, and it helped him tremendously to be surrounded by good people who became good friends and were there for him during that time. Roerig has not slowed down a beat since this show ended four years ago, and he's still young enough that we believe we will see him take on another role as a main character in a show that will be huge. It's just a matter of time, and we cannot wait to see where his future takes him.
Tell us what's wrong with this post? How could we improve it? :)
Let us improve this post!