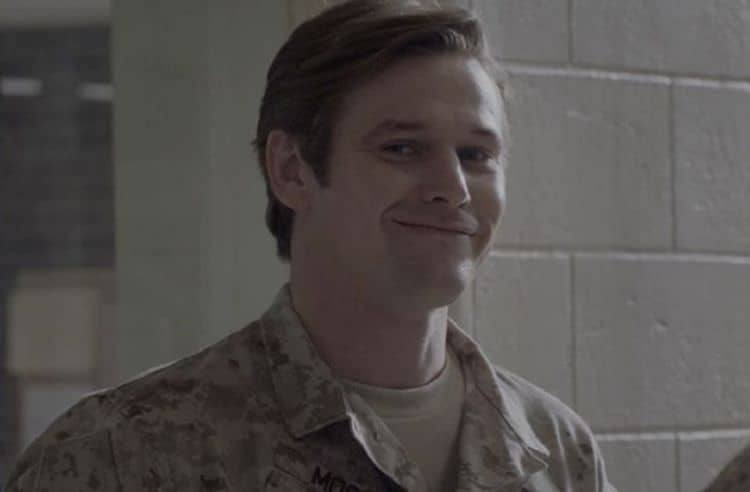 When he was 17, Zach Roerig decided he would leave home, so immediately after graduation, he left for "The Big Apple." That decision has been worth his while because he landed a few television roles, but the show that catapulted him to fame is "Vampire Diaries" because he was in it since its pilot season. The actor who had his first kiss while in first grade does not talk much about his love life; even his daughter was a well-kept secret until 2013. His dream job would be working at the Department of Forestry, but he has nothing to complain about his acting career so far. Get to know more about him through the details below.
1. His ideal woman
Although right now, little is known of his dating life, he has been linked with fellow actors Nathalie Kelley and Candice Accola. The two ex-girlfriends moved on quickly after breaking up with Zach, but it seems like he is yet to find his soulmate. Zach's ideal woman needs to know how to cook, drive a manual transmission car, and have the voice of an angel to sing to him.
2. His father inspired him to be an actor
Zach talked to The Blade saying that watching his father being an actor inspired him to follow in his footsteps. However, he did not know how to do it until he heard an ad on the radio about modeling and acting classes. So when he was around 16, he drove to an acting school every weekend for two years, ready to learn some acting skills. He realized he wanted to pursue acting as a career; therefore, three days after graduating from high school, he went to New York.
3. He believes cemeteries are one of the most beautiful places
Zach was involved in the family business of gravestones; hence spending his summers in cemeteries was nothing out of the norm. He thinks people might find it weird that he enjoyed being in cemeteries, but to him, it is a beautiful place to be.
4. Why he loved being on "Friday Night Lights."
By the end of 2010, "Friday Night Lights" was one of the jobs that remained favorite for Zach because it reminded him of his rodeo days. He starred as a rodeo boy, and being able to wear cowboy boots was something he appreciated because it took him back home. Zach had grown up riding horses since he was two and used to bale hay for the horses on his grandfather's ranch.
5. He is a family-oriented man
When Jennifer Lopez sang "Jenny from the Block," she said she would always remember where she came from regardless of where fame took her. Zach shares that trait with the singer since he enjoys family reunions, and every minute he can be away from New York, then driving back home is always on his to-do list. His mother disclosed that Zach has always been one to go back home no matter where he was, and for her, that big-heartedness is the one thing she hopes will never change about him.
6. The first time it hit him that he was going to be famous
In 2009, "Vampire Diaries" made its debut with Zach playing Matt Donovan, and although before then, he had been in other productions, he was still yet to feel like a fully-fledged actor. Everything changed when he was in the trailer with Ian Somerhalder, and Ian told him to prepare for the ride of his life. The statement had Zach thinking that he was going to be famous. Still, that did not hit home until when the cast of the show went to meet fans even before the show debuted, and some people were ready to jump the rails to touch them.
7. Michael Trevino hated him at first sight
Maybe hate is such a strong word, but Michael made it clear that he did not like Zach at first. As Michael told Wetpaint, on their way to Vancouver, Michael was reading the "Vampire Diaries" book when he saw Zach board the plane with a snowboard. To Michael, it was an indication that Zach was not serious about booking the job. However, that changed when they went to Sutton Place; the hotel was booked up, so the two actors had to share a room. The three weeks they spent together had them changing their opinions of each other, and they became friends.
8. He does not understand how carrying a dog in one's purse is fashionable
Paris Hilton popularized the handbag for dogs, and the trend has continued to date with many more celebrities like Jessica Simpson being seen with designer purses for their canine friends. While to these ladies carrying their dog around in a bag is a fashion statement, Zach does not get the logic in doing that.
9. He won the sole custody of his daughter
In an interview in January 2011, Zach revealed that he maybe would be changing diapers in the future. While that was only a suggestion of him preparing for fatherhood, it later became clear that he was telling us indirectly that he was already a father since his daughter, Fiona, was born in January 2011. However, the relationship with Alanna Turner, which he had managed to keep secret, did not work out, and she wound up in jail after pleading guilty to several crimes. In July 2013, the actor filed for the sole custody of his daughter, and by September, he had won.
10. He had sued his ex for child support
In his request on obtaining full child custody, Zach added that he wanted Alanna to pay him child support. However, he dropped the claim according to MailOnline. Some opined that maybe she couldn't pay child support while in jail, but incarcerated parents can still pay child support if they have the means. Well, maybe Zach saw that he was making enough money to care for his child, and there was no need to involve Alanna in Fiona's upkeep.
Tell us what's wrong with this post? How could we improve it? :)
Let us improve this post!