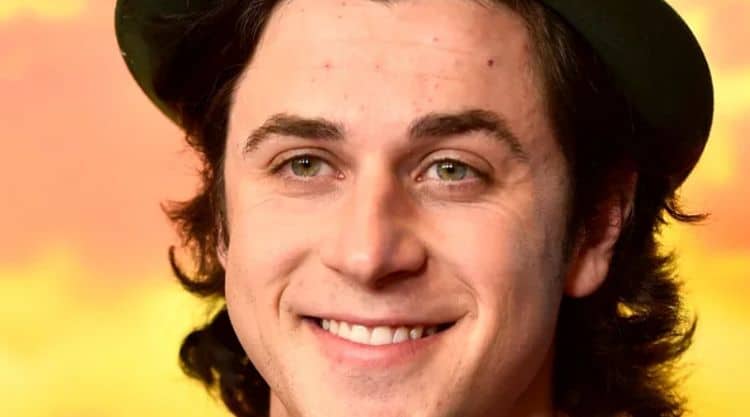 If you grew up watching the Disney Channel during the 2000s and early 2010s, then you're probably very familiar with David Henrie. He started to gain prominence in 2004 when he was cast in a recurring role in the popular Disney series That's So Raven. However, things really took off for him in 2007 when he earned a main role in the series Wizards of Waverly Place which starred Selena Gomez. During that time, David also had a recurring role in the hit sitcom How I Met Your Mother. However, by the time the mid-2010s rolled around, things seemed to slow down for David leaving many to wonder what became of him after a string of successful roles. Keep reading to find out whatever happened to David Henrie.
David's Acting Journey
David was born in California but raised primarily in the Phoenix, AZ area. He was introduced to the entertainment industry at an early age thanks to his younger brother, Lorenzo. During an interview with Risen Magazine, David said, " I started acting because of my little brother. He was the ticket that we got to Hollywood. We were just a normal family in Arizona, not tied to the [entertainment] business in any way. But we had a big Italian family and whenever it was someone's birthday or we'd get together to celebrate something, I'd make a little video of the family. We were always making videos to keep them entertained. We had a big, loud Italian family and everyone in the family always said, "Lorenzo and David should be actors." We just got lucky."
David made his first on-screen appearance in 2002 when he was 13 years old. The following year, he earned a role in a sitcom called The Pitts. Although the show lasted for just one season, it proved to be the perfect stepping stone for David. The following year, things really started to take off for him and it was clear that he was on the path to becoming a bonafide child star.
While some people may have thought that he was only capable of shining in shows that were geared towards children, he quickly proved them wrong with his role in How I Met Your Mother. Although it was only a recurring role, David showed that he could keep up with some of the most talented people in the business. Once David was case in Wizards of Waverly Place, he became a fixture on screens all over the world. His role on the show turned him into a household name among younger audiences.
Once How I Met Your Mother ended in 2014, Paul made a few more on-screen appearances in the 2010s. However, at that point, his focus shifted to movie roles. Most notably, he was in the 2015 movie Paul Blart: Mall Cop 2. After 2016, however, he virtually disappeared from the spotlight.
What Is David Doing Now?
After taking a bit of a hiatus from the entertainment industry, David returned 2020 with a role in a movie called This Is the Year. However, this time, being in front of the camera wasn't the only thing he wanted to do. After starting a production company called NOVO Media Group in 2015, he was determined to spend more time behind the scenes. In 2021, he wrote and produced several episodes of a TV series called A Tale Dark & Grimm.
Outside of his career, things have also been going well for David on a personal note. He has been married to Maria Cahill since 2017 and the couple recently welcomed their second child. His Instagram profile shows that he's been living his best life. When he isn't busy with work, he loves spending time with his family and doing things like playing hockey and golfing.
What's Next for David
David hasn't made any on-screen appearances yet in 2022, but don't count him out just yet. He'll be back on our screens before you know it. He has a role in an upcoming movie Reagan which is set to be released later this year. In the film, David will be playing the younger version of former president Ronald Reagan. On top of that, also has a voice role in an upcoming animated film titled Max & Me. Unfortunately, there's no word on when the project will be released.
Although surviving childhood stardom has proven to be difficult for lots of people, David has managed to avoid the child star curse and find success as an adult. Although there are some people who will always remember him for his role in Wizards of Waverly Place, David still has lots of other great things to offer the world.
Tell us what's wrong with this post? How could we improve it? :)
Let us improve this post!