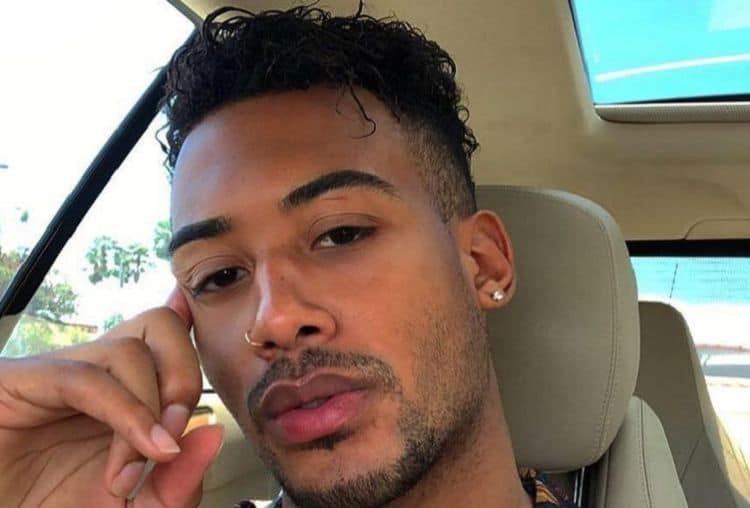 Looking for love is a lot more difficult than it sounds which is why a lot of people feel the need to get creative. Javonny Vega has decided that he's willing to do whatever it takes to hopefully find the woman of his dreams, including going on reality TV. Javonny will be a contestant on the upcoming third season of Love Island USA and the experience has the potential to change his life in more ways than one. Not only could Javonny leave with a new boo, but being on reality TV could also help him break into the entertainment industry if that's something he's interested in doing. Continue reading to learn 10 things you didn't know about Javonny Vega.
1. He's From Florida
Javonny is a Florida native and he's very proud to be from the Sunshine State. However, there seems to be some discrepancy about where in the state he's from. Officially, he is listed as being from Boca Raton, but a page on Hudl.com suggests that he's actually from the Orlando area (Kissimme specifically).
2. He Works In Real Estate
Javonny loves to kick back and have a good time, but he also knows when to be all about his business. He is a real estate investor and it appears he has been working in the field for several years. In addition to the work he's done in Florida, it appears he's also invested in properties in Michigan. With a solid career path laid out, it seems like love is the only thing that's missing in his life.
3. He Played Football
If you take one look at Javonny, it'll probably be clear that keeping himself in good shape is one of his top priorities. According to his profile on Hudl, Javonny was a member of the football team at Gateway High School. He may not play anymore, but that doesn't mean he doesn't like to stay active.
4. He's A Boxing Fan
Javonny doesn't just like to play sports, he also enjoys watching them. Several posts on his Facebook page suggest that he's really into boxing and likes to tune into the matches. However, we weren't able to find any information to determine whether he's ever been a boxer himself.
5. Love Island Appears To Be His First TV Show
Over the last decade or so, reality TV has become incredibly popular. There are so many different kinds of shows, that there's room for all sorts of people to get involved. As far as we know, Love Island is Javonny's first time doing any type of TV show. It also doesn't appear that he's ever auditioned for any other shows.
6. He's Adventurous
Living life to the fullest is what Javonny's all about. He loves to have a good time and he isn't afraid to get outside of his comfort zone and have new experiences. He enjoys doing things like traveling and in January of 2019, he even went sky diving. Any woman who is interested in him better be down for a good adrenaline rush.
7. He's A Private Person
There's often a misconception that people who do reality TV shows just love putting all of their business on display. Very rarely is that the case, though. So far, Javonny seems to be a very private person. His social media activity doesn't reveal anything about his personal life.
8. He's 26
We weren't able to find any information on Javonny's date of birth, but we do know that he's 26 years old. At this age, Javonny is probably at the point in his life where he still wants to have a good time but he's also open to settling down. Realistically, Love Island isn't the type of show where people typically find long-term relationships, but you never know.
9. He Loves The Beach
Not only is Love Island a great opportunity for Javonny from a romantic perspective, but being on an island for an extended period of time is right up his alley. His Instagram posts make it very clear that he loves hanging out at the beach. Needless to say, he likes to keep his body beach-ready all year long.
10. He's A Leo
If you're interested in zodiac signs, you'll probably be equally as interested in knowing that Javonny is a Leo. He's so passionate about his sign that, on his 21st birthday, he got a huge lion tattooed on his chest. Leos are known for being very headstrong and some would even say egotistical. Hopefully, whoever he's interested in is compatible or that could quickly end up being a nightmare.