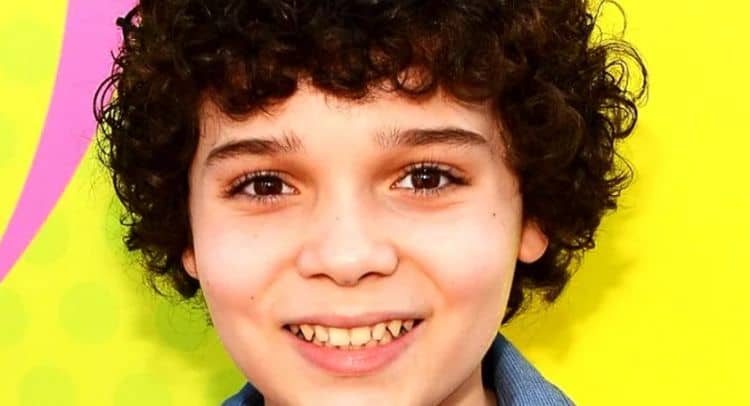 If you were a kid (or tween) during the early 2010s, then there's a good chance you remember Cameron Ocasio. He was one of the stars of the Nickelodeon series Sam and Cat which aired from 2013 to 2014. In his role as Dice, Cameron proved that he was much more than just a cute kid. His natural ability to grab viewers' attention never went unnoticed and helped to make him a fan favorite. Although the show was short-lived, it managed to build a significant fan base. For that reason, lots of people were somewhat surprised when Cameron disappeared from the spotlight after the show ended. Keep reading to find out whatever happened to Cameron Ocasio.
Cameron's Acting Journey
Cameron was born and raised on Long Island. There isn't much information on his family life or his upbringing, but it looks like he's the only person in his family to work in the entertainment industry. We weren't able to track down any specific details on what inspired him to get into acting, but we know that he got his start at a very early age. When he made his first on-screen appearance in 2011, which was in an episode of Law & Order: Special Victims Unit, he was only about 12 years old. Although his first several roles were on the smaller side, things changed when he was cast in Sam and Cat. The show marked his first time having a starring role and he had no trouble rising to the occasion.
When Sam & Cat ended, Cameron appeared in a movie called Commando Crash. After that, he was in two short film projects between 2014 and 2015 including a PSA about driving under the influence.
What Is Cameron Doing Now?
After 2015, Cameron took a bit of a break from acting. He has only made a handful of on-screen appearances since then, but none of the projects have been particularly well known. His most recent role was in a movie called Project Pay Day which was released in 2021. Outside of that, however, it doesn't appear that Cameron has much going on when it comes to his career as an actor. For the most part, he has kept a fairly low profile and it doesn't look like he's done any interviews or made any appearances in recent years.
While he never explicitly stated the reason for the slow down in his career, it appears that it was simply because he wanted time to lead a more 'normal' life. Even though being a child star comes with a lot of perks, it can also be difficult having to miss out on many of the experiences that are a common part of growing up. At some point, many young actors feel that being in the spotlight is no longer worth it. After graduating from high school, he went on to attend High Point University in North Carolina. It's unclear if he graduated or what he majored in. Making the decision to leave the entertainment industry to focus on school is something that is very common for young stars. It's also common for them to return to the business once they've completed their studies.
Don't get it twisted, though. Just because Cameron hasn't been doing much acting lately doesn't mean that he doesn't have anything going on in his life. He is very active on social media where he's still able to use his acting skills by making skits. Based on his Instagram profile, it's clear that he is living his best life. He loves traveling and hanging out with his friends and family. He also has a YouTube channel where he's posted a variety of content although he hasn't uploaded any new videos in over a year. In addition to his YouTube channel, Cameron also streams on Twitch occasionally.
What's Next for Cameron?
As far as we can tell, Cameron still has plans to do more acting. That said, it doesn't appear that he has any upcoming projects in the works. Unfortunately, it can be very difficult for people who achieve success during childhood to maintain it during adulthood. As a result, we've seen former child stars fade into obscurity once they started getting close to adulthood.
Hopefully, however, Cameron will be able to make a comeback and he'll go on to have a successful career as an adult. When Cameron does make another on-screen appearance, chances are you won't even recognize him. He no longer looks like the curly-haired kid you used to see on Nickelodeon. He is not a grown man with plenty of facial hair to prove it.