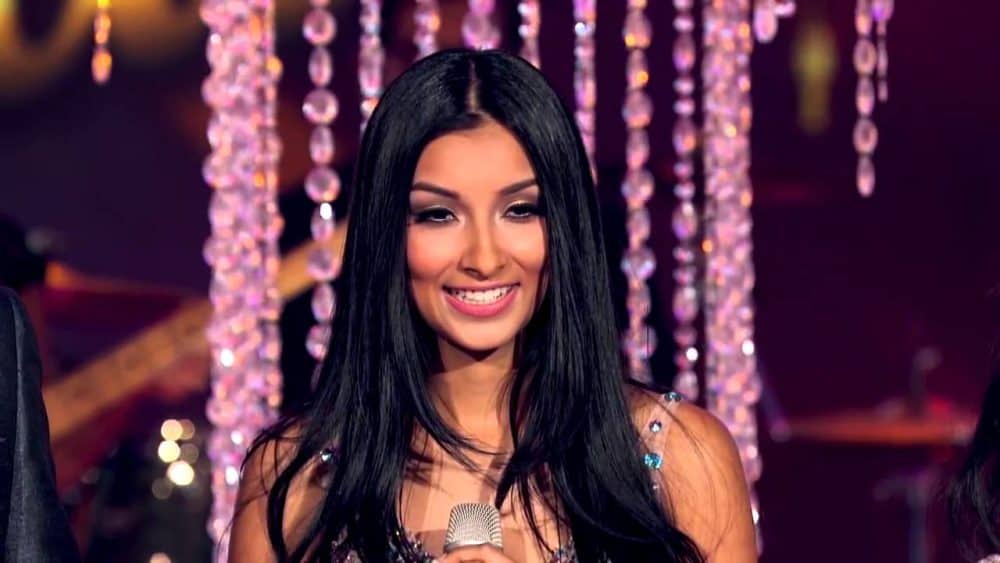 If you are a fan of the television show American Idol, you might remember a contestant named Stephany Negrete from 2016. She turned out to be an extremely successful contestant, but very little has been heard from her since her appearance on the show. This has left many people wondering what might be going on with her and whether or not she intends to move forward with a career as a musical artist. If you were moved by her performances while she was on American Idol and you want to know more about her, you're certainly not alone. As it turns out, there are a lot of people that have been wondering where she went and why she hasn't been in the public eye more frequently.
If you look at her Instagram page, you see quite a few pictures of her doing something musical. In a few pictures, she's playing a keyboard and in one she has a ukulele. There are several pictures of her posted there where she's singing in front of a microphone. However, a lot of those are earlier pictures that she posted to the account. Most of the more recent photographs are just various photos of her posing in different public places and a couple of her sitting in different vehicles. This has only served to fuel the concern of would be fans, making them wonder whether or not she has decided to give up on her dreams as a musician. In fact, the information on her Instagram account doesn't do anything whatsoever to alleviate the fears of many people that became dedicated fans of hers while she was performing on American Idol.
Fans can take a little solace by looking at her Twitter account. There, you can see that she sang at a professional baseball game on March 31st, singing the national anthem. She's also posted a number of different things throughout the month of May that make it look like she's traveling to different areas. Although she doesn't always comment on it directly, this could easily be because she's singing in some of those areas. Unfortunately, a lot of her videos aren't accessible, so fans will have to use their imaginations to fill in the blanks, at least in some cases.
It's important to remember that she didn't just show up one day as a contestant on American Idol. She's actually been singing for several years. She was part of a pop music group that performed in front of audiences for about six years, joining at the tender age of 15. She also competed on another musical talent show, singing in Spanish. In addition, she competed on American Idol back in 2011, as well as in 2016. Obviously, she loves to sing. She's even remarked that she likes to sing around the house and has done so since she was old enough to talk. Therefore, it's highly unlikely that she's just going to walk away from it all, especially after she's already accomplished so much and put forth so much effort.
https://www.instagram.com/p/BhFxKxJhcaO/?hl=en&taken-by=stephany.negrete
If you take the time to look at her Facebook page, you can find out a little more information. Yes, she is still performing and yes, she still stays in touch with her fans. As a matter of fact, she routinely does video chats on Facebook where she talks to her fans, in both English and Spanish. She is still working on making all of her dreams come true as a musician. As such, she frequently performs in various locations. She's quick to point out that even though she hasn't yet made it to "the big time," she is steadily working on making those dreams a reality. In the meantime, she loves just being able to get out there and perform, no matter what the venue is or how many people are there to listen. She also enjoys staying in touch with her fans and she uses social media to do it. She even creates small videos whenever she travels somewhere, leaving behind clues and asking fans to guess where she might be.
It's easy to see that even though she's working on her dreams, she's also having the time of her life. Instead of letting each day pass her by while she continues to rise to the top as a musician, she is fully present in the moment. This is something that everyone can learn a lesson or two about.