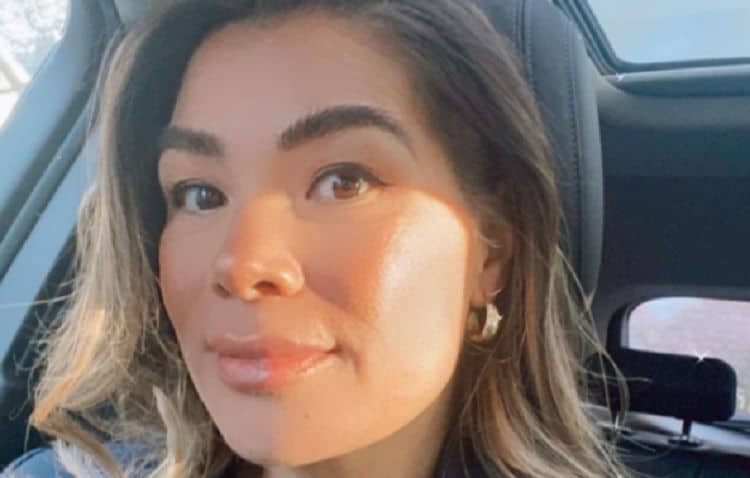 Although Karin doesn't technicaly work in the entertainment industry, she's always dreamed of the day when her work would bring her into the TV world. Thanks to the Netflix series Restaurants on the Edge, that day has finally come for Karin. In the show, Karin works with a team of experts to help revitalize local restaurants. Karin's role as an interior designer is to help spruce the place up and make it warm and inviting for people in the community to enjoy. Her creative skills and compassionate disposition have helped contribute not only to the show's success but to the success of the restaurants she's worked with. Although there's no word on when the show will be back for season three, there are a lot of people who are already looking forward to it. Keep reading for 10 things you didn't know about Karin Bohn.
1. She Comes From A Diverse Background
Karin was born and raised in Canada, but she has actually half German and half Chinese. According to Reality Titbit, Karin said, "Growing up, she would spend time with both sets of grandparents who could only speak broken English at best. Being exposed to deep German and Chinese cultural roots and such diverse traditions at a young age is the reason Karin's work is able to be influenced by so many time periods, cultures and countries."
2. She's A Successful YouTuber
Restaurants on the Edge may be Karen's first time doing a TV show, but it ceratinly isn't her first time being in front of a camera. Karin has been a YouTuber for several years and her channel has found lots of success. She now has 161,000 subcribers and more than 10 million total views.
3. She's Always Had An Eye For Design
Karin has always been a creative person and she's always been drawn to the design world. She told Haute Residence, "Ever since I was a little girl I was always very aware of space. For example, I was hyper-aware of whether people were comfortable in a space, how furniture was set up, what lighting looked like and the colors in the walls."
4. She Runs Her Own Business
Being a business owner is something that Karin always knew she wanted for herself. Even though she didn't now how or when it would happen, her focus has always been on becoming an entrepreneur. That dream came true for her 2009 when she started her own interior design firm called House of Bohn.
5. She Has Some Helpful Advice
When you set big plans for yourself, it can sometimes be difficult to stick with them. You will also probably run into a lot of people who try to shoot down your ideas and tell you to give up. Karin, however, advises people to be patient and continue to push forward even when success feels like it's taking longer than it should.
6. She's Happily Married
Since most of the attention Karin gets is focused on her business, there isn't as much information out there about her personal life. One thing we do know though, is that she and her husband, Chris, have been married since 2016. They tied the knot in a ceremony in Cancun. They don't appear to have any children.
7. She Originally Wanted To Work In Fashion
Despite always having an eye for design, Karin didn't always plan on becoming an interior designer. In fact, she didn't even know that a career in the field was an option. Instead, she had her sights set on doing something within the fashion industry, but she eventually discovered the world of interior design.
8. She Never Backs Down From A Challenge
One of the reasons Karin has been so successful over the years is because she isn't afraid to step outside of her comfort zone. While most people avoid challenges at all costs, Karin is the kind of person who welcomes challenging experiences and sees them as opportunities for her to grow.
9. She Loves To Travel
As someone who comes from a diverse background, Karin understands the beauty in being exposed to different cultures. She loves traveling to new places and she has been fortunate to see different parts of the world. Some of the countries she's visited include Thailand, Vietnam, and South Korea.
10. She Hadn't Worked With Nick Or Dennis Prior To Restaurants On The Edge
If you've seen Restaurants on the Edge, you may have gotten the feeling that Karin, Nick, and Dennis have been working together for a while. In reality, however, Karin had never worked with either of them before the show. But once they started collaborating, the three became fast friends.