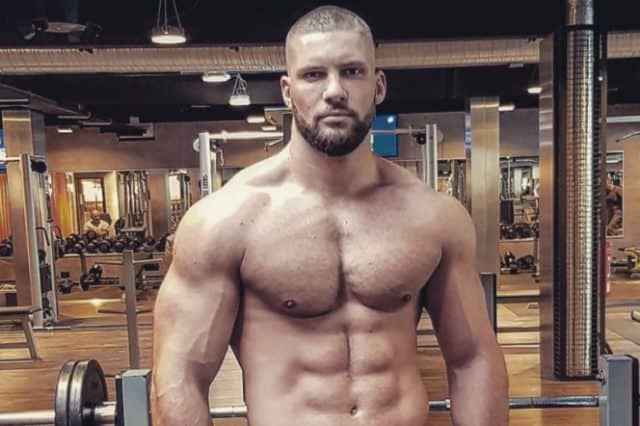 Florian Munteanu is a professional heavyweight boxer who has done some work as a fitness model as well. However, his name has been appearing in the news because he has been cast as a character in the upcoming Creed 2, which will be starring Michael B. Jordan as Donnie Creed. For those who are curious, Munteanu will be playing the role of Ivan Drago's son, so it seems improbable that he will be having an important role in the movie because of the connections between him and Jordan's character.
Here are five things that you may or may not have known about Florian Munteanu:
Raised in Germany
Munteanu is Romanian. In fact, Munteanu is not an uncommon family name in both Romania and Moldova, which translates to something along the lines of either "mountaineer" or "someone from Wallachia" because Muntania is the Romanian name of Wallachia. Regardless, while Munteanu is Romanian, it is interesting to note that he was raised in Germany.
Studied At the University of Munich
Speaking of which, Munteanu attended college in Germany as well. To be exact, he attended the University of Munich, which is interesting in that it is still in continuous operation even though the school started up in 1472. Regardless, Munteanu studied sports, media, and event management at the University of Munich, from which he graduated with a Bachelor of Arts in 2014.
Born Into a Family of Sports Enthusiasts
Munteanu's family is full of sports enthusiasts. For example, his father is actually an avid boxer as well. As a result of family influence, Munteanu was introduced to a wide range of sports. However, in the end, Munteanu settled on boxing as his sport of choice, with the result that he is now a professional boxer competing in the heavyweight division.
He Is Huge
Perhaps unsurprisingly, Munteanu is huge. For starters, he stands at 6'4" in height, which makes him a fair amount taller than most people. Furthermore, he is 245 pounds, which makes sense because of his classification as a heavyweight boxer. Regardless, this combination provides Munteanu with what can be called an intimidating presence, which makes him well-suited for a certain role in a certain upcoming movie.
He Has Been Cast As Ivan Drago's Son
In short, for people who have not heard the news, Munteanu has been cast as Ivan Drago's son in the upcoming Creed 2, which should prove to be an interesting role to say the least. After all, the titular character of the Creed movies is Donnie Creed, who is the son of Apollo Creed from the Rocky movies. In other words, Creed 2 is promising a match-up between Donnie and Ivan Drago's son, which is interesting because Apollo Creed died in a fight against Ivan Drago. In fact, it should be mentioned that said death was actually an important plot point in the first Creed movie because Apollo Creed's widow had an understandable aversion to seeing Apollo Creed's son going into the same sport, which should provide the inevitable encounter in Creed 2 with that much more emotional weight.
Tell us what's wrong with this post? How could we improve it? :)
Let us improve this post!