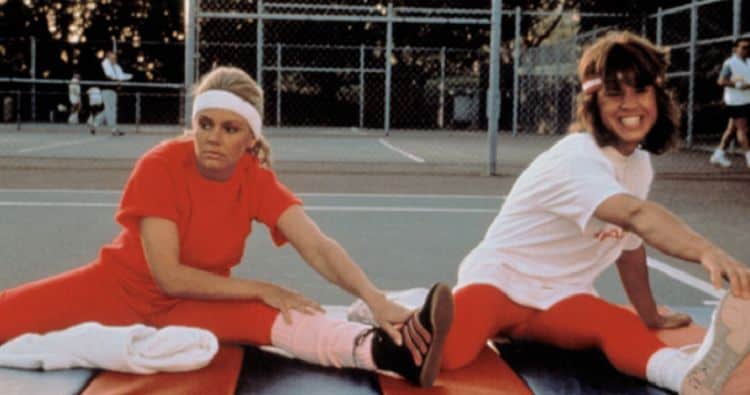 Gail O' Grady has been a busy lady when it comes to her career and it shows upon looking at her filmography. The fact that she's still in show business is enough to show that she does have a serious love for what she's doing and is willing to take on just about any role in order to further and keep her career moving in a positive manner. To date she's been in more movies and TV shows than can easily be counted and she's received quite a few nominations and a few awards in her time. People might not know her name quite was as well unless they've been around and seen a good number of her movies and shows, but it could also come down to the 'that guy/lady' syndrome that's still very prevalent in show business. It has to do with seeing a certain individual over and over again in a number of projects but never learning their name for one reason or another. It could be that they're great at supporting roles or being an extra that gets recognized now and again, but Gail is a little more than an extra since she's been front and center for a lot of TV roles and has been more than noticeable in the movies she's shown up in.
The nature of show business is a tricky thing though since one can get noticed in one moment and then forgotten in the next. For those that take this in stride and keep going though, like Gail, it's not much of a hindrance since the audiences that pack the theaters and watch the TV shows are so diverse that trying to get them all to pay attention is next to impossible. The best that many actors can do is hope that they'll fit into a niche where the number of audience members are bound to take notice of them and enjoy what they see. The fact that she's known to some and not everyone hasn't hurt her bottom line a bit since Gail's net worth is fairly impressive and is definitely able to keep her living the kind of life she's grown accustomed to over the years. It's kind of interesting to think how a celebrity maintains their popularity with the fans when they don't appear to be that well known any longer, but obviously there is a way since Gail is still around and still rocking it well enough that she can continue to earn a decent paycheck that allows her to keep doing what she enjoys.
It's fair to say however that her life hasn't been without controversy throughout the years since she's been married six times and actually took out a restraining order against Robert Claypool after claiming that he was stalking her. He actually came back with a counter-suit trying to nail her for libel and slander. A lot of celebrities try to live their lives and keep their career as free of controversy as possible but at times it's not that easy and things do tend to happen. One reason they get noticed is that the personal lives of celebrities are on blast most of the time thanks to the paparazzi and the celebs that don't know how to keep things quiet. Gail however has been adamant over the years that the paparazzi are a necessary evil of the business and that if one can't deal with them and what they do then it'd be best for an individual to simply drop out of the limelight if they can't take the added attention. That's not something one might typically expect to hear from a celebrity but it is the unfortunate truth at times since the paparazzi, for all that they do get a little out of control now and again, are there to document and showcase the lives of the stars away from the screen. How the celebrities conduct themselves at that point is kind of up to them, not the people that are simply on site to take the pictures and record the stories.
Gail has definitely done her time when it comes to show business and has made her mark as well since she's been in some of the most popular shows and has appeared in quite a few movies that people might recognize when spoken aloud. Whether she plans to retire eventually or not isn't really known since she appears to be having a good time with her career still and could stick around for a while longer. One might think that after being in the business for so long it might be time to start thinking about a time to rest and just enjoy the fruits of your labors but as it's been seen with some actors, they tend to enjoy those moments when they're on the job.