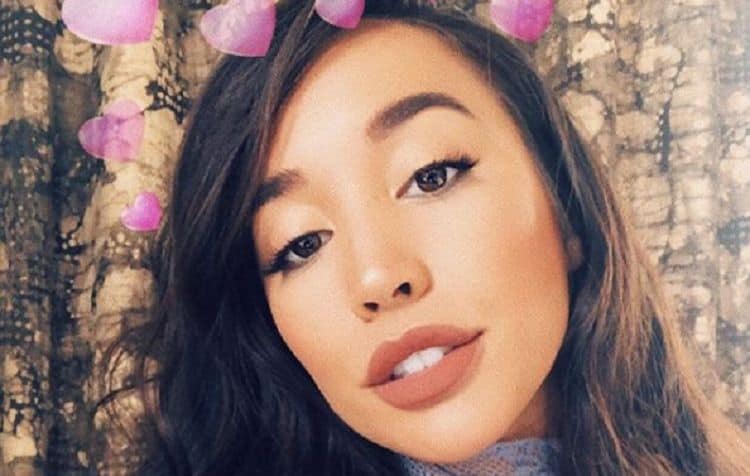 Sierra Deaton is a part of the duo Alex & Sierra who emerged as the winners of the third season of "the X Factor US" competition. They were the first and the only group to become winners in the American version of the show, and they did it on the final episode before the show was canceled. Sierra is an interesting celebrity personality who has just recently risen to fame, and she is developing a good following of fans who would like to know more about her. To satisfy the curiosity, here are 10 things you probably didn't know about Sierra Deaton.
1. She and Alex were signed to Columbia records
Sierra Deaton and Alex were picked up by the record label Columbia Records. Their debut album was released by the company on October 7, 2014. This was followed by an EP release which came out September 30, 2016. After they won the nationally televised competition, the duo found amazing success as a group for a period of time immediately afterward. Winning the competition gave their professional music career the big boost that they needed.
2. Sierra is no longer with Alex
We learned that Sierra and Alex, who were previously a couple had broken up the romantic part of their relationship in 2016. The couple continued to perform together up until September 1, 2017, when they made the announcement of the breakup. It took them a year to do it, but the timing was important for their careers. They made the decision at this point to go their separate ways and each pursue their own music careers independent of one another.
3. Their record label dropped them
Columbia Records dropped Alex and Sierra sometime in July of 2015. There was no form of formal notification about this, and the way that they found out about it was through a friend, and this wasn't until 3 months after the label had made the decision to end their support of the duo. Both singers have since gone independent with their careers, and neither of them has made an official statement as to why they were dropped.
4. Sierra is a professional dancer
In addition to being a solo singer, Sierra Deaton has other talents that you probably don't know about. She is also a professional dancer. She was involved in dance competitions for eleven years, prior to becoming famous for singing with Alex, her former partner. She won three international titles as a dancer for Irish style dancing, which takes a great deal of energy and agility on your feet. It seems that there are a lot of things about Sierra Deaton that we didn't know.
5. She is Vietnamese and British
We also learned that Sierra is multi-cultural. Her father is British and her mother is Vietnamese. She has an older sister named Laura. Her father is a former aviation pilot, turned college psychology professor. She was raised in the Orlando, Florida area and attended local schools there.
6. She named her influencer
Fans who love Sierra Deaton's music might be interested in knowing who has had the greatest influence on her music. She shared that Demi Lovato has had a big influence on her music. Although Sierra has her own unique Indie style, we can see the influences of Lovato in her music.
7. Sierra has been bullied by internet trolls
Some fans of Luke Hemmings have been cruel and have bullied Sierra online. One of them posted a picture of Abby Mallard and compared Sierra to the bucktoothed duck. The character is from Disney's "Chicken Little," and is also known as the ugly duckling. Although it was a mean and thoughtless act, the fan was besieged by others who saw the post and she received ample criticism from them for her unkind act.
8. She's in a relationship with Luke Hemmings
Sierra began dating singer Luke Hemmings in 2018. It was one of his fans who bullied her with the nasty comparison to a bucktoothed duck. He came to her defense and he denounced this type of behavior saying that it happens too often and he felt the need to speak up about it on Twitter. It's nice to know that chivalry still exists and that this isn't something that he was willing to just ignore.
9. She does a lot of things people don't know about
In addition to being an Irish dance professional who holds international titles, Sierra is also skilled in other forms of dance. She also learned ballet, which is likely responsible for her gracefulness. She is also skilled in hip-hop, contemporary, tap and jazz dancing. She has been a busy lady. On top of all of this, Sierra also plays the piano.
10. Sierra Deaton is one to keep your eye on
Sierra Deaton is one of those talented young artists that we like to keep an eye on. She's currently in the phase of a rising star, and we see that there is a great deal of potential for her career to go yet further. She is a musician who plays an instrument, as well as a talented singer. Sierra is also skilled in multiple forms of dance, and she even had a brief role in the television series "Shadow Hunters," as a performer without lines, but she does get to murmur something unintelligible. She got this small part in the show in 2017, and although it wasn't a big part, hey, it's a start. Who knows? Perhaps she'll even land a few more roles in film and television. She has a lot of years to fully develop her entertainment portfolio and we'd say that she's off to a good start right now, and we wish her the best of success in the pursuit of her career.