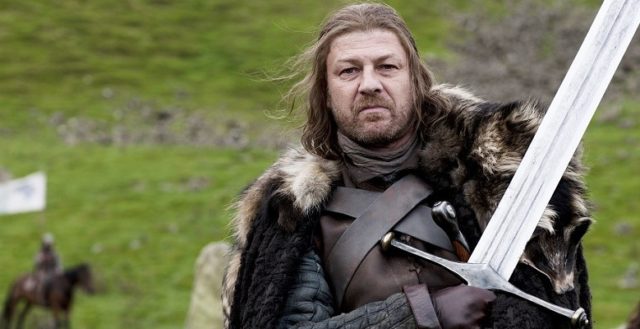 You might think you know a lot about the man that made Boromir and Ned Stark a famous commodity in their respective worlds, but there are a few things that many people don't know. He's a great actor, that much is obvious, and he plays some truly epic roles, but he also doesn't seem to have a lot of staying power unless he's in a particularly nasty role as a villain. Something about him being the hero just doesn't seem to allow for him to stick around long. Anyway, here are a few other things you might not have known about Sean Bean
5. His real name is Shaun Mark
So he's not the first person in Hollywood to go by a different name. Half of the Hollywood elite haven't gone by their given name in years, which is common knowledge to be quite honest. Why he would change his name to Bean and alter the spelling of his first name is still largely unknown, but it has made him a very popular person and made him a known man in the film industry. So why change a good thing back?
4. He was beat out for the role of John Smith by Mel Gibson in 1995
Imagine how much different John Smith would have sounded if he'd been voiced Sean Bean. His rich, thick accent would have lent a completely different character to the role for certain. Of course, now that we know this it goes without saying that we will always think of the "what-if" that might have been. Admit it, now you're starting to think of the role of John Smith as he might have sounded if voiced by Sean Bean. Some of you might even be smiling, perhaps preferring this switch.
3. He is deathly afraid of flying
Sean Bean is no fan of heights or even setting foot on an airplane. While the rest of the cast of The Lord of the Rings were taking helicopters to each setting featured in the film, Bean was hiking cross country to reach the destination. That shows at least some dedication to the role, but perhaps he could have found a quicker way to go.
2. His characters seem to die quite often in films
Just think about it. Boromir, Ned Stark, and virtually any other character he plays simply die off at one point or another. It also seems the more heroic the character, the quicker his death eventually comes. In truth he's actually fourth on that particular list behind John Hurt, Bela Lugosi, and Vincent Price. Not exactly a goal to aspire to.
1. He auditioned for the role of James Bond in 1987
Before playing the villain in Goldeneye opposite Pierce Brosnan, Bean actually auditioned for the main role in Living Daylights, but was obviously not chosen. Playing as the foil to Brosnan's portrayal of Bond however did wonders for his career and brought him even further into the spotlight.
Sometimes actors hide away things about their lives that they don't want the public knowing. Other times there are simply facts that they don't care sharing, but are generally not asked about.
Save
Tell us what's wrong with this post? How could we improve it? :)
Let us improve this post!