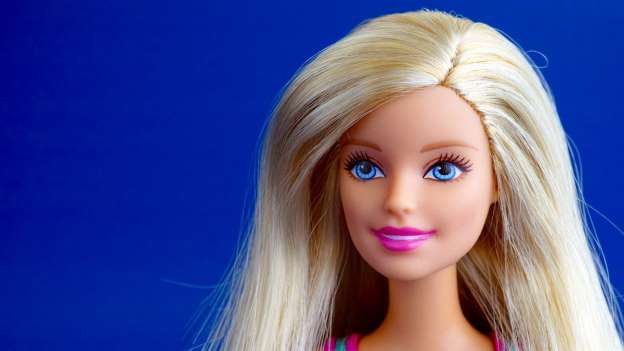 This is an obviously sensitive subject around some folks since the idea of Barbie and what she's come to represent throughout the years thanks to those that think she gives an unrealistic view of women, but there are women who could play this part quite well, and no, Amy Schumer is not one of them. It has little to do with her size and more to do with her acting as Megan Fox from PJ Media might agree, which is too much like her comedy, awkward and kind of hard to stomach. Barbie might be kind of an unfair representation of women, but she's also a child's toy, a doll, something that's not meant to be entirely realistic. With that in mind casting for a part like this in a movie wouldn't require a woman that might be labeled a 'skinny Minnie' but it would require someone that was capable of bringing a bit of life to the character and could do so in a way that was able to bring some class and realism to the part, not just an acerbic attitude and a severely biased sense of humor that would seek to create a movie that's little more than a running gag about one specific viewpoint.
Here are a few women that could possibly give a lot of class and needed attitude to a live action Barbie movie.
This might seem like kind of an odd choice since she's known primarily as a comedian and pulls a funny face quicker than a glamorous one, but quite honestly Kate is a beautiful and very entertaining person that could bring a new kind of life to this character. It's already been shown that she has an incredible range in her acting skills but this almost seems like it would be a pleasant challenge for her. There might be a lot of pushback since she's beautiful, she's blonde, and she's in great shape which would further the stereotype that some people want to work against, but overall she is the kind of person that could make this work.
No one is stating that Barbie absolutely has to be white, are they? After all we're getting a young black girl as the next Ariel for The Little Mermaid live action movie and despite those that are for some odd reason against it, the result could be something great. The same can be said of Tessa since she's been on such a roll lately with her career that it's hard not to assume that she would be a great selection for a role such as this. With the inclusion of color in the Barbie line this would be something that a lot of people would probably lose their minds over, but at the same time her acting talent is great enough that she could possibly nail it.
The biting, acerbic tone that Aubrey is capable of providing would be a very needed and exciting change for a character that's supposedly been so upbeat and chipper for so long. There are a great many ideas that could be pushed with Barbie since quite honestly there are a lot of different ways that she's represented. Giving a bit of realism to the character would be right in Aubrey's wheelhouse since she's never been the type to really shy away from telling it how it is on screen. That would be a breath of fresh air since obviously the big smile and plastic look needs to be stripped away for this character to make her easier to relate to.
Hailee is something of an odd selection since quite honestly she does have a nice look to her, she does have the skill and the talent, but there's something just a bit off when it comes to Barbie, and that something is what might make her a convincing selection for this role since Barbie needs an update of sorts that hasn't really happened in a long time. Given that she's been more of a tomboyish character in some of her movies it would seem that it would take a lot of effort to make this work, but it does also feel as though it could be an interesting development that could entice enough people to take a look.
This is perhaps the safest and most expected pick out of anyone and would no doubt be the most vilified choice if it were to happen. There's nothing to be said against Margot since she's a solid actress. She might be criticized since she's white, blonde, and exemplifies what Barbie is thought to be, but quite honestly it would be best just to see if she would really be able to work the part and bring the kind of class and respect to it that many people feel that Barbie deserves.
Barbie is a character that many women can play, but it doesn't mean that just any woman would do.