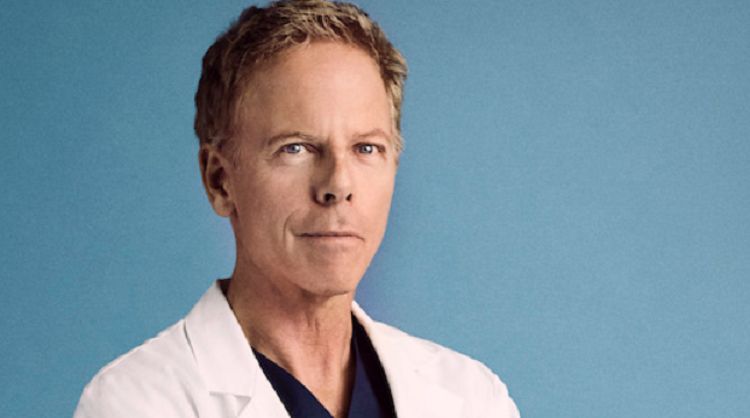 Greg Germann has been acting professionally for longer than some of his fans have been alive. Since the mid-80s, he has been lighting up screens and his talent has never gone unnoticed. Although he has a long list of acting credits on his resume, in more recent years he has become well known for playing Dr. Tom Koracick on the hit show, Grey's Anatomy. To the dismay of many viewers, it was recently announced that Greg would be exciting the show as a series regular. While there's a chance he could appear as a guest star in the future, Tom Koracick no longer works for Grey-Sloan Memorial Hospital. Hopefully, however, we'll see more of Greg in other shows and movies in the future. Keep reading to learn 10 things you didn't know about Greg Germann.
1. He's A Houston Native
Houston is a city that has a long history of being the birthplace of creative people and Greg Germann is one of them. But while he was born in Houston, he was raised in Colorado. While Colorado is the place he will always consider home, he eventually decided to relocate to New York City to pursue his acting career.
2. He's A University Of Northern Colorado Alum
There's a lot that goes into building a successful acting career, and a solid education is usually one of those things. Greg is a formally trained actor who studied at the University of Northern Colorado (UNC). He graduated with his bachelor's degree in 1978.
3. He's A Husband And Father
Throughout his career, Greg has remained relatively private about his personal life. He has been married twice. His first wife, Christine Mourad, is an actress and they have one child together. He has been married to his second wife, Martha Champlin, since 2013. They do not have any children together, but Martha has children from a previous relationship.
4. He's Been On Broadway
Those who have just gotten familiar with Greg through his role on Grey's Anatomy may not know that he's also had a very successful theater career. He made his Broadway debut in the 1985/86 production of the Biloxi Blues. Despite his theater success, Greg eventually moved to Los Angeles to pursue an on-screen career.
5. He Has Over 100 Credits
Most people who have seen Greg's work would probably agree that he doesn't always get the credit he deserves. His career has been incredibly impressive and he currently has 117 acting credits according to his IMDB page. He doesn't have any projects in the works at the moment, but there's no doubt that he'll hit that 120 mark in no time.
6. He's A Director
Greg has spent the majority of his career in front of the camera, but he's also found a great level of comfort behind it. He made his debut as a director in 1998 with a shot film called Pete's Garden. He also directed an episode of Ally McBeal in 2001. There's no word on whether he plans to do more directing in the future.
7. He Doesn't Read Reviews
Dr. Tom Koracick might just have been one of the most unlikable characters on Grey's Anatomy. While he always meant well, his delivery wasn't always the smoothest. Needless to say, there are a lot of viewers who had something to say about it. Greg wouldn't know, however, because he never made a habit out of reading reviews or what people had to say about Koracick in general.
8. He's A Voice Actor
One of the coolest things about Tom's career is that he has been able to share his talent in lots of cool ways. Tom has had quite a few voice roles over the years. In 2011, he even provided some additional vocals in an episode of the popular animated series Phineas and Ferb.
9. He Thought His Character On Grey's Would Be Killed Off
If you've been watching season 17 of Grey's Anatomy, you'll probably remember that Dr. Koracick came down with COVID-19 early on in the season. His battle with the virus was very serious and some people — including Tom — thought the character would be written out of the show. During an interview with Shondaland, Greg said, "rom the second episode I did, I thought that they'd probably kill off Koracick! I mean, there's still a chance — we might find out in the first episode of next season that there was a plane crash and Koracick dies!"
10. He Likes Giving Back To Others
Tom believes in the importance of using his platform to contribute to the greater good. He enjoys being able to give back to those in need. He has collaborated with several charitable organizations over the years including The People Concern which is dedicated to helping people get back on their feet.