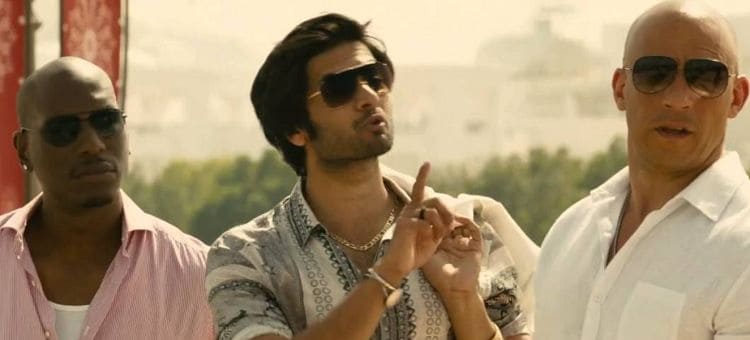 Ali Fazal is an Indian model and actor who is particularly famous for his Bollywood roles. He was born in Lucknow, Uttar Pradesh, on October 15, 1986. His first role as a professional actor was in 'The Other End of the Line'. This is a 2008 romantic comedy that was directed by James Dodson. The following year, he made his Bollywood debut in 'Three Idiots' and this was followed by a role in 'Always Kabhi Kabhi' in 2011. Since then he has established a successful acting career working predominantly in Bollywood movies. Here are five things you probably do not know about Ali Fazal.
1. He Had Planned a Different Career
Fazal did not grow up dreaming of becoming an actor. In fact, he fell into this career almost by accident. While at The Doon School in Dehra Dun, he was a keen basketball player and it was his dream to represent his country in this sport. Following a hand injury, he could no longer play and joined in debates and took part in school productions to fill his time. Although he enjoyed this hobby, he still had no aspirations to become an actor. His parents wanted him to become an engineer so this is what he initially studied before changing his course to economics. He graduated from St. Xavier's College in Mumbai with a degree in economics.
2. He Has Raised Money for Many Causes
Fazal has supported the work of many charities in a variety of ways. One way he has done this is to perform in stage shows. In 2015, he took part in a 'Cancerthon'. This was organized by Fortis and NDTV. The aim was to raise funds for children battling cancer and to raise awareness of this disease. He used the event to speak about the dangers of smoking. In memory of Paul Walker, Fazal also organized a drag race in Lonavla. Also in 2015, he took part in a concert in aid of the victims of the Nepal earthquake. In the same year, he supported progress in the state by inaugurating Lucknow Police's Modern Control Room.
3. He Has Many Hobbies
Ali Fazal enjoys many different hobbies in his leisure time. He is a keen sports enthusiast and particularly enjoys basketball and hockey. His other interests include playing the guitar and watching movies.
4. He Has Starred Alongside Dame Judi Dench
In the 2017 movie 'Victoria and Abdul', Fazal played the leading role of Abdul with Dame Judi Dench starring alongside him as Queen Victoria. The film depicts the story of Queen Victoria and Abdul Karim, her Indian servant. It was written by Lee Hall and directed by Stephen Frears. The movie premiered at the 74th Venice Film Festival in 2017. Many of the costumes from this movie are now on display at Osborne House. This is a former residence of the Queen of England.
5. He Was in 'Bollywood Hero'
Fazal has predominantly worked in films. However, he did play the role of Monty Kapoor in the television series 'Bollywood Hero' in 2009. He has also had parts in two web series. The first was 'Bang Baaja Baaraat' in 2015 and the second was 'Sex Chat with Pappu & Papa' in 2016.
Save