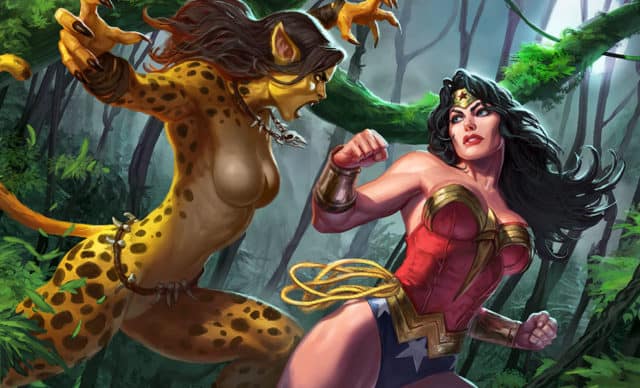 Although DC is ordinarily praised for its deep and interesting rogues galleries, Wonder Woman has always been the exception. Although she has proven to be an endearing, iconic and infectiously interesting hero, her villainous counterparts have typically fallen flat outside of a handful of Greco-Roman baddies that tie nicely into her Amazonian backstory.
Ares, the Greek god of war that was used in this year's feature film, is undoubtedly her most famous. He is both thematically and culturally relevant to her. And, as a God, raises the bar in terms of what can be expected from their inevitable martial showdown.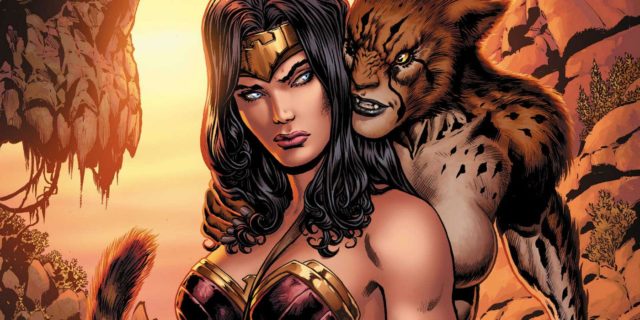 And… honestly, that's about it. Fans of the old Super Friends series will remember Giganta, a leopard-printed woman who could grow to incredible heights. Although more fittingly a counterpart for heroes like Apache Chief and the Atom, she has been a long-standing Wonder Woman foe, dating back to her 1944 debut in Wonder Woman #9. And I guess there's Circe to: the sorceress that plagued Odyssius in The Odyssey by transforming his crew into swine.
With so few villains to choose from, there has been much speculation as to who she will square off with in the inevitable sequel. They're not going to go with Ares twice in a row. Nobody cares about Giganta or her other, lesser antagonists. Circe would be an interesting choice, although not as high profile as Warner Bros doubtlessly would prefer.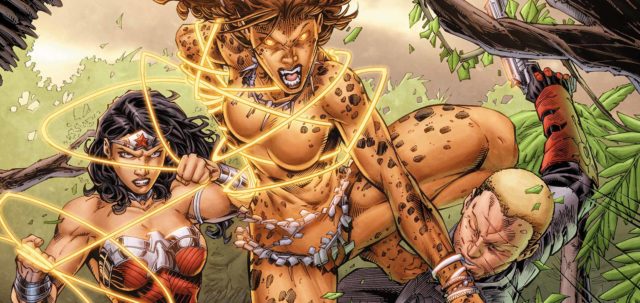 The obvious choice is Cheetah: a frequent, anthropomorphic foe of Diana's whose fascinating character design and formidable power set have made her a fan favorite for decades. And given the slim pickings that the studio has to work with otherwise, it seems as god an option as any.
And for casting, director Patty Jenkins already seems to have volunteers. When one fan took to Twitter to suggest that Sarah Paulson — an actress best known for her recurring roles on American Horror Story — the actress jumped at the chance to throw her hat into the ring, telling Jenkins "yes please."
Paulson would invariably be an excellent choice for the role. She is an exquisite actress with a broad range of works in film and television: ranging from bit parts to starring roles. She is expressive enough to still show her acting chops under heavy prosthetics or motion capture and has the commanding screen presence necessary for this kind of a role. She is certainly one of the better options for the role out there, although quite a few more established actresses are undoubtedly ahead of her in the pecking order.
Whatever Jenkins and Warner Bros decide to go with for antagonist, the real villain of the piece will be Warner Bros itself. The studio has garnered quite the reputation for interfering with its filmmakers over the past few years, invariably to the film's detriment. They made the decision to rush Man of Steel out before understanding what they actually wanted their new Superman to be. It was them that mangled whatever solid core of an idea that eventually became Batman v Superman. It was them that gave over post-production on Suicide Squad to the company that shot its deceptive trailers. It was them that, every step of the way, ruined any hope Justice League had of salvaging the DCEU. And with Wonder Woman 2's higher profile in the wake of the first movie's success, it will be their heavy-handed "suggestions" that will ultimately make or break this sequel.
Tell us what's wrong with this post? How could we improve it? :)
Let us improve this post!