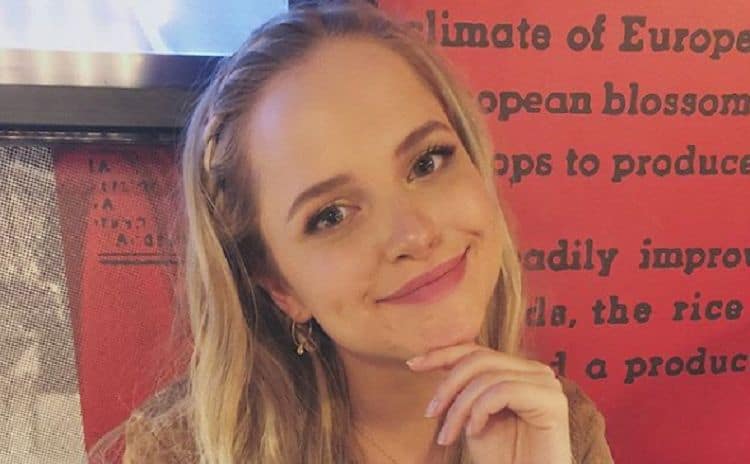 If you can dream it, then you can achieve it; that is one powerful message that Stephanie Styles can teach those who feel like giving up. The actress dreamed of being in Disney, and today, she can not only boast of getting her first job with the company but also of being a D23 Charter member. Her skills are not limited to theater alone; she has several film and television credits as well and has earned an award for her performance in "Kiss Me, Kate." Below are ten facts to let you know more about Stephanie.
1. How she fell in love with theater
Stephanie was only four when her parents took her to see "Phantom" at Jones Hall. The little girl then became so hooked to it that she asked if she could go and see it again the following day to which her parents agreed. Therefore, the next day Stephanie had a Beanie Baby to give to the Phantom, and the man who played Phantom took them backstage for a tour showing them prosthetics, costumes, and everything else involved in plays. Seeing how enthusiastic Stephanie was about all that she saw, Stephanie's mother said she could take theater lessons.
2. Why she believes in the third time being a charm
If you want to have a career in Broadway, then you have to be in New York, and that is what Stephanie did. She moved to The Big Apple, hoping to get work immediately, but that was not the case; every time she was close, it all happened to be a mirage. The first play she auditioned for was "A Funny Thing Happened on the Way to the Forum" revival, and she would star alongside James Corden. Unfortunately, even after being told she would play Philia, James went to be on "The Late Show," and her dreams came crashing down. Soon after, Stephanie auditioned for "Roman Holiday" but still did not get it, which had her thinking it was time to move to Los Angeles instead. She did and auditioned for "Kiss Me, Kate," which she booked.
3. She had to take off her suction bra during her audition for "Kiss Me, Kate."
After failing to book two roles in her previous auditions, Stephanie was determined to put her best forward and prove that, indeed, the third time is the charm. Therefore after her audition for "Kiss Me, Kate" on Monday and being told to go back on Wednesday for a private dance call, the actress knew she had to do everything possible to convince them she was the ideal candidate. So she put on a suction bra and danced to "Too Darn Hot," but then the sweating was too much, and her bra started coming off. She asked to stop, took it off, and began to dance again.
4. How she celebrated after booking the part of Lois Lane
Some dreams do come true, and Stephanie knew that if she ever were on Broadway, then she would listen to Jerry Orbach's "Lullaby of Broadway." Consequently, after getting the call that she would be Lois Lane, Stephanie listened to Jerry's song as she told Theater Mania.
5. She cried upon learning that she would play Katherine in "NEWSIES."
People react differently to good news, and tears of joy are what streamed down Stephanie's face when she got the call that she would be cast as Katherine. At the time, she was sitting for her finals at the University of Michigan and cramming for her first paper. The news overwhelmed her, yet she could not tell anyone, so she started sobbing before going on to take the exam.
6. How she ended up loving musical theater and Disney
Stephanie does not hide that she is a huge Disney fan, and it all stems from her childhood when she used to take countless trips to Walt Disney World. She also watched a lot of Disney movies, and the musicals, particularly "The Little Mermaid" and "Beauty and The Beast," showed her that songs could be used to tell stories too.
7. Why she loved being Katherine
Since Stephanie was four, she dreamed of working for Walt Disney; therefore, when she booked her first professional job out of college on "Newsies," it was surreal. Every time she could go up on stage, she would take a minute to appreciate that she was living her dream, and best of all, she got to be a heroine when playing Katherine. She was attracted to Katherine because apart from the character being new, Katherine was setting herself apart from the women in her generation. Besides, at the time, Stephanie was going through most of what Katherine was undergoing. Hence she could feel the connection despite them being from different generations.
8. She likes exploring new places
The first time that Stephanie went on tour due to her job, she was 11 and had to be with her parents. However, as an adult, she gets to be alone and loves exploring new cities while performing in new places. Her love for exploration comes in handy when looking for the best restaurants because she has an eye for good food. Therefore when she spoke to Broadway World, Stephanie said that she must research on where to eat before landing in a new city to ensure that she satisfies her palate.
9. She used to search for jobs without an agent
Sometimes, someone's reputation does precede them, and that was the case with Stephanie. While in college, she did not need to hire an agent because she could get emails directly from the casting office. They had already learned of her work thus would invite Stephanie for auditions, so even while at the university, the actress kept flying back and forth to attend auditions.
10. Her love life
Stephanie is one secretive actress who only talks about her professional life and barely reveals anything about her personal life. However, it is public knowledge that she used to date Casey Cott, but as of February 2019, Casey declared that he was single. It had been previously suspected the two split up since they no longer posted cute photos on social media. As of now, it is not clear if she is dating anyone.