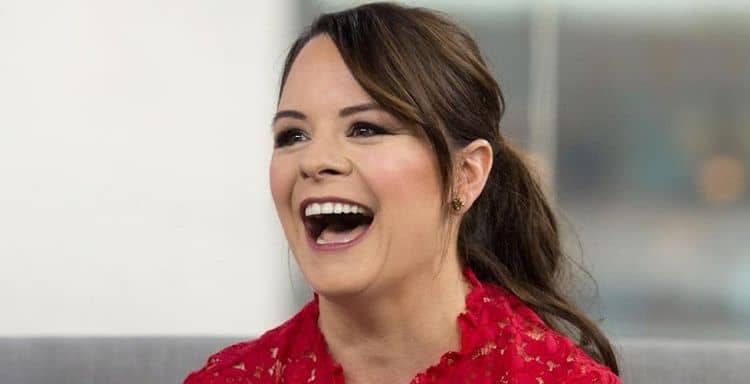 Some actors tend to be the support no matter how they try to be the lead, and then there are some that fall headfirst into the supporting role and don't really worry too much about it. Jenna von Oy is one of those that has been used as a supporting character in several different projects and she's made a pretty good living at it, so thinking that she might have harbored regrets or even a few ill feelings about her roles is kind of hard to believe since she's managed to rock the roles that she's been given throughout the years. It does feel as though she might have wanted to step into the spotlight a little more than she did at times, but it's also easy to think that she's managed to have a good life doing what she's done and that she's been paid pretty well for her time on screen. Plus, looking at her list of credits it's hard to say that she's had the time to lament not being able to do more since she's done quite a bit with the time she's been given and has continued to be one of the many actors that are there to do what she loves and get paid for it. That's one of the best things about acting after all, despite the hard work that goes into it at times.
If you're wondering where you've seen Jenna before then it might be that you need a reminder that she was on the show Blossom as Six, the titular character's best friend, and she's also been in various other shows and movies throughout the length of her career. The downside of Jenna's career is that among the many actors out there she is a bit forgettable in a way, meaning that like so many other actors she has taken on parts that are a little typical and don't really push her to explore her character in new ways that are bound to be remembered. A lot of what she's done with her career feels very formulaic and not exactly bound to offer her or the audience much of a challenge when it comes to her overall character and performance. In other words, she has performed a lot of safe and secure roles that have allowed her to be successful but not always as front and center as some actors have been in their careers. Safe is good, safe is predictable, and safe can still be lucrative if a person knows how to work it, but sometimes safe does it make it hard to remember someone, if only because it allows them to be tucked away, inside the boundaries and the lines that society deems acceptable most times. One might want to argue that her characters haven't always been this way, that she has broken out and done things in a different way that has challenged the audience. But the challenge would be to find a moment when this happened.
For a good part of her career, Jenna has been a convincing actor, there's no denying that so I won't bother trying, but there is the feeling that she's been safe and well within the boundaries for much of her time in front of the camera. She's been, more or less, a character that can be a little annoying at times, but has been a good influence that has been seen as someone that can be looked up to by kids over the years. There's nothing wrong with this since it offers a healthy balance to counter various characters that have risen around the same time that have been less than stellar role models but have been just as popular as her characters, if not more so. The one thing about those that create clean and morally-sound characters is that they are just as needed even if they are times kind of ridiculed for being too wholesome for their own good, or something like that. They're still needed since they offer a nice counterbalance to other characters that are fun to watch but aren't really the type of characters that people want to see adolescents modeling themselves after. Six LeMeure was at least someone that, while a bit annoying at times, was someone that could be relied on to be the type of character that was a positive influence now and again.
Jenna is still working to this day as one might expect, though to say that she's been at the top of the game when it comes to acting would be a huge exaggeration. She's continued to do what she loves to do, but it's easy to think that she's doing it for the joy as much as the paycheck since she hasn't been nearly as prominent as she might have been having she taken on other, more controversial roles throughout the years.
Tell us what's wrong with this post? How could we improve it? :)
Let us improve this post!