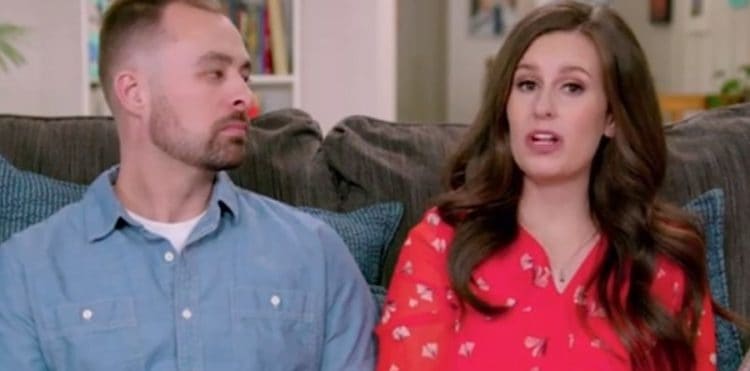 Losing a spouse is one of the most difficult things a person can endure. Sadly, it's something that Erica Shemwell has had to live through. Although she never thought she'd find love again, a few years after her husband's passing she met a man named Spencer Shemwell who was also widowed. The couple eventually decided to tie their knot and combine their families which includes 11 total children. Their journey will be featured on an upcoming reality show on TLC called The Blended Bunch. While things aren't always easy for Erica and the rest of the Shemwell crew, they always manage to make it work. Here are 10 things you didn't know about Erica Shemwell.
1. She Met Spencer Online
They always say love finds you when you lease expect it, and that was definitely the case for Erica and her relationship with Spencer. Erica and Spencer met in an online support group for people whose spouses have passed away. They initially formed a friendship and after a little over a year they were married. They currently live in Utah.
2. She Suffers From Panic Attacks
Erica has been through a lot over the last several years and it can be difficult to cope with. Although she does her best, sometimes things can get overwhelming. One of the things we'll learn about Erica early on in the season is that she sometimes has debilitating panic attacks.
3. She Was Pregnant When Her Husband Passed Away
Erica's first husband, Tony, passed away after a battle with brain cancer. To make a sad situation even worse, Erica was pregnant with her seventh child at the time of Tony's death. Erica told The Stream, "I had our seventh baby just a few months after he passed away. I was trying to adjust to life as a single mom, taking care of a newborn and my six other children."
4. Her Brother Isn't Really A Fan Of Her Relationship With Spencer
There are lots of people who think Erica and Spencer's love story is a cute tale of happily ever after, but not everyone feels that way. Erica's brother, Quinn, is a little skeptical about her relationship with Spencer and he is especially unhappy when he finds out that Spencer plans to adopt Erica's children and change their last name.
5. Sometimes She Doubts Her Place With Spencer
Even though things are going well between Erica and Spencer, the reality is that they're both still grieving the loss of their first spouses. This can put an occasional strain on their relationship. Sometimes Erica feels that Spencer wishes that his first wife, Aimee, was there instead of her.
6. She's Isn't Into Social Media
Now that Erica is on the brink of becoming a reality TV star, there are lots of people who would love to keep up with what she's doing. Unfortunately though, watching The Blended Bunch will be the only way for them to do that. At the moment it doesn't appear that Erica is active on social media. She does have a Facebook page, but it doesn't have much information that is open to the public. This, however, could change when the show premiers in March.
7. She Used To Run A Blog
When Erica's first husband, Tony, was diagnosed with cancer, Erica wanted to make sure she kept all of their loved ones in the loop with his condition. She started a blog called Moments and Miracles where she chronicled Tony's journey. She posted on the blog for the last time in 2018.
8. She's A Mormon
Erica is a member of the church of Jesus Christ of Latter-day Saints and her religious beliefs play a very major role in her life. While talking to The Stream she said, "God loves us … enough to allow us to struggle and grow. In return, if we're faithful, if we keep trying, he keeps blessing us so much more than we even deserve. Keep pushing, God will be good to you."
9. She's A Positive Person
It would have been very easy for Erica to follow into a negative trap after Tony's death, but she refused to let that happen. Despite the things that she's gone through, she does her best to maintain a positive attitude and try to see the good in every situation. While this isn't always an easy thing to do, it can definitely help make life easier.
10. The Blended Bunch Is Her First TV Experience
The Shemwells certainly aren't your typical reality TV stars, but that might just be what viewers need. TLC is excited to highlight the family's story and show a unique family dynamic. The Blended Bunch is the first time Erica has done any sort of reality show and she and her husband are excited to share their journey with the world.
Tell us what's wrong with this post? How could we improve it? :)
Let us improve this post!