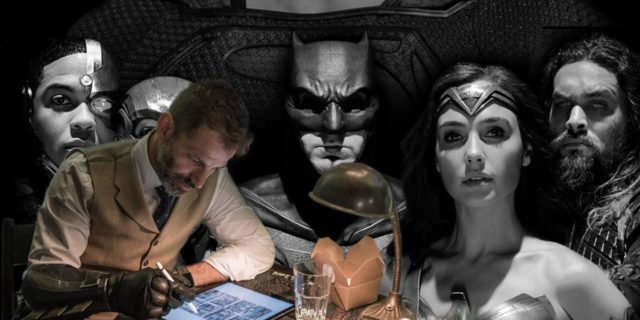 So entwined has Snyder become with the sorry state of the DCEU that it's actually hard to remember what a promising filmmaker he was at the start of his career. He rocketed to the forefront of "genre" filmmaking by remaking the singular horror classic Dawn of the Dead into a perplexingly good film despite the understandable resistance franchise fans had going into it (no doubt helped along by a screenplay from Guardians of the Galaxy's own James Gunn). He then tore into some of comic auteur Frank Miller's most problematic work by adapting 300 into a dizzying, punk rock retro-action flick that had a surprisingly lot to say about nationalist co-opting of historical narratives to propagate state interests.
This was followed by what is still unquestionably his best film: Watchmen. Perhaps owing to, as some of have suggested, missing the point of Allen Moore's satirical deconstruction of the superhero genre and taking the on-panel happenings at face value, he crafted what many today still consider to be the single greatest entry into the monolithic film genre to date (and not without reason either, if we're being honest here). Although ostensibly about a family of talking owls going on high-fantasy adventures like some mishmash of the Disney Renaissance and The Lord of the Rings, Legend of the Guardians: The Owls of Ga'Hoole was a shockingly dark story with some genuinely savage fight scenes between armored armies of owls (and honestly one of the most underrated fantasy films in recent memory). Sucker Punch was particularly spellbinding film that is a lot smarter and intricately constructed than virtually everybody gives it credit for: pulling the same Russian Nesting Doll trick with its narrative that Inception did to much greater acclaim the world over.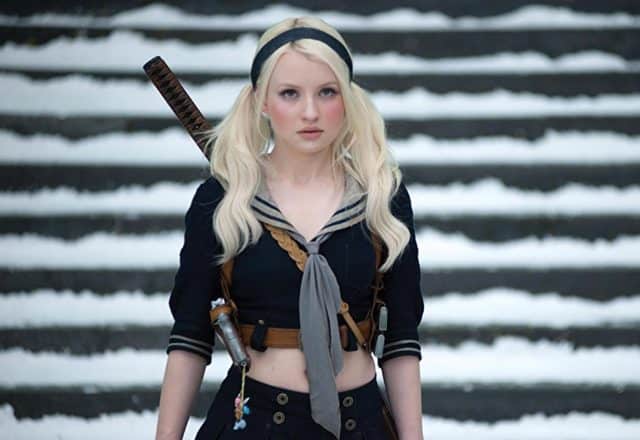 And that's when things went wrong for this visionary, technically-minded, mythically-oriented and incredibly talented filmmaker. Although his body of work had thus far been pretty exceptional — mostly good, sometimes great, never bad (even when it fell short of its conceptual promise) — his tenure in Warner Bros' ill-considered, ill-conceived, ill-timed and ill-presented DCEU proved to be as disastrous to his reputation as it was to the larger-than-life heroes caught in its narrative web. Man of Steel was all flash with no substance, a hopelessly shallow movie whose genuinely exceptional fight scenes couldn't carry its superficial storylines and stock characters to the finish line (whose failings were merely made increasingly obvious upon repeated viewings). Batman v Superman was one of the most bafflingly wrong-headed and technically incompetent blockbusters put to film this century and a general low-point of its entire genre (even if I think that Suicide Squad's profound narrative ineptness still makes it the inferior DCEU entry). And then there was Justice League: perhaps the most disappointing of the bunch, and one that Snyder himself was replaced in the middle of (by some accounts after voluntarily leaving to contend with a family emergency, by others after being fired from the franchise for one failure too many).
Although his record comes in favoring his filmography more than dismissing it, it is not unreasonable to question whether the man's career can survive what has been a staggeringly disastrous turn over the past half-decade. Between 300, Watchmen, Man of Steel, Batman v Superman and Justice League, comic book adaptation in general and superhero movies in particular have been the bread and butter of his career since its most nascent stages. His stretch with Warner Bros has effectively maligned him from one half of the movie-going public while seeming to burned whatever bridges he had built with Warner Bros that would allow him to service that other half. His treatment of some of pop culture's most iconic and marketable characters has brought into question his simple ability to deliver a summer blockbuster (what with Batman v Superman coming up short at the box office and Justice League actually losing money by all accounts available). It's enough to make one wonder whether there actually is a place in the multiplex for Zack Snyder features anymore.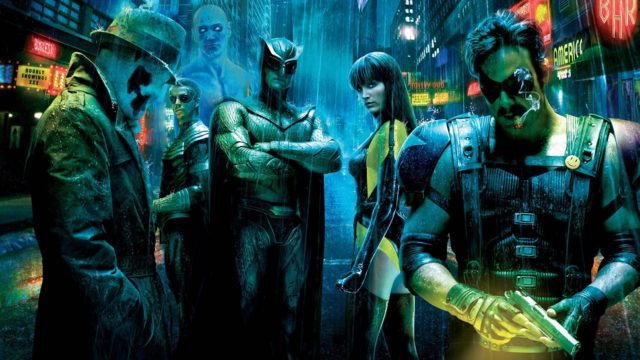 My tentative answer is yes, even though it might be years yet before Snyder can crawl his way back up to the top. Snyder's great strength has always been his indispensable eye for the cinematic: visualizing the setting, staging the action and composing the scenes that make up a motion picture. He has an indispensable grasp of cinematic language and a singular style that's impossible to mistake (like some kind of madcap mix-up of Tim Burton and Christopher Nolan). He has big ideas that he seemingly has to express through direction and even his failures tend to at least be compelling in the unique ways in which they failed (see again: Suckerpunch).
Following his fallout with Warner Bros, Snyder's next film appears to be a long-gestating passion project of his that he's struggled to get off of the ground of years but is utterly perfect for his unique intersection of classical renderings, fetishized machismo and modern mythmaking: an adaptation of Ayn Rand's seminal The Fountainhead. The fact that it is basically as far off from his recent DC projects can only help remind people that he's more than the half-mad puppet master pulling the strings of Batman, Superman and Wonder Woman: but a genuinely unique voice working within the American film industry. I don't know what's next for him after that, but I for one can't wait to find out.
Tell us what's wrong with this post? How could we improve it? :)
Let us improve this post!