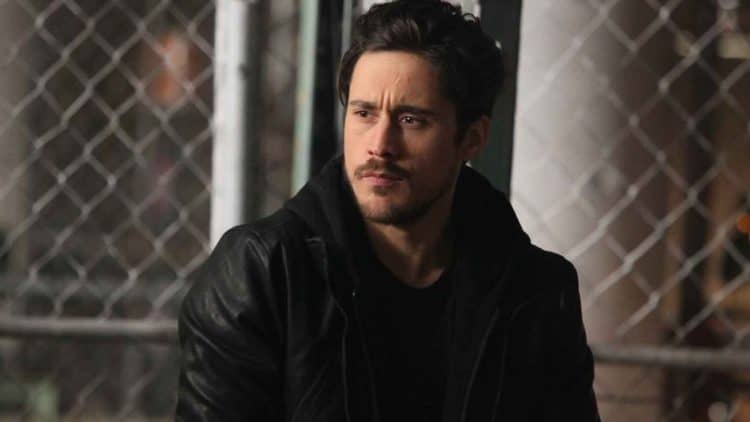 Peter Gadiot doesn't have the longest list of acting credits, but his resume is impressive nonetheless. Between his good looks and strong on camera presence, the British actor has been turning heads all over the world.In the 10 years since making his on screen debut, Peter went from being completely unknown to having a starring role in a popular USA series. His role as James Valdez in Queen of the South has made him recognizable on an international level, and his acting skills are undeniable. Peter is also well-known for his role in the series Once Upon a Time in Wonderland. Continue reading for 10 things you didn't know about Peter Gadiot.
1. He Didn't Read The Queen Of The South Book Prior To His Audition
The TV show Queen of the South is based on a Spanish novel titled La Reina del Sur. Although it's always nice to do as much research as possible when auditioning for a role, Peter simply didn't have enough time to read the book. However, he did read it once filming began.
2. He Loves Hiking
Acting may be Peter's main focus, but it isn't the only thing he's passionate about. Peter is a true outdoorsman and he loves spending as much time outside as he possibly can. He is an avid hiker who has reached the top of several mountains. With production shut down all over the entertainment industry, Peter has been spending extra time making the most of nature. He also loves to go camping.
3. He's Bilingual
Peter comes from a very diverse background. He was born and raised in London, but his father is Dutch and his mother is Mexican. In addition to British citizenship, Peter is also a citizen of the Netherlands. On top of that, he is bilingual and speaks English and Spanish fluently.
4. He Wanted To Be A Professional Football Player
When Peter was a kid, becoming a professional actor wasn't even on his mind. Instead, he had dreams of becoming a professional athlete. He told The Last Magazine, "I grew up playing soccer and I wanted to be a professional football player, as every young boy in England does."
5. He Studied Acting In London
Once Peter discovered his passion for acting, he knew he would have to take it seriously if he wanted to be successful. He spent four years studying at Drama Centre London which is one of the areas most well-known actin schools. Drama Centre London boasts several famous alumni including Tom Hardy and Colin Firth.
6. He Has Experience Behind The Camera
Peter's work in front of the camera is what has made him famous, but he's also been able to get some experience behind the camera as well. In 2014, he wrote and directed a short film called 12-17. Although that's his only production credit at the moment, he will likely work on other projects in the future.
7. He's A Pescatarian
Taking care of the environment is very important to Peter. This is one of the things that influenced his decision to become a pescatarian. In a Q&A on Instagram, Peter explained that he doesn't want to help perpetuate the cycle of cruelty that exists in the meat industry. On top of that, many believe there are health benefits that come with having a meatless diet.
8. He Is Passionate About Ending Human Trafficking
Peter is passionate about several causes and he has never been afraid to use his platform to raise awareness to them. One of the causes he has been most vocal about is the fight to end human trafficking. At the beginning of 2010, he rowed across the Atlantic to help raise money to support anti-trafficking initiatives.
9. He Loves Motorcycles
Peter is an adventurous person who likes to enjoy the more wild side of life. He loves a good adrenaline rush and one of his favorite ways to achieve one is by riding a motorcycle. He loves to take the scenic route and enjoy the world's natural beauty from the seat of his bike.
10. He Got Into Acting As A Teenager
Many actors knew from a very young age that acting was what they were called to do. But Peter's journey to becoming an actor wasn't exactly a straight line. During his interview with The Last Magazine, he said, "We moved to a new house when I was seventeen and my next-door neighbor was auditioning for drama school and I thought I'd give it a try, so I signed up to a six-week course. Basically I was like a duck to water. I absolutely adored it."
Tell us what's wrong with this post? How could we improve it? :)
Let us improve this post!