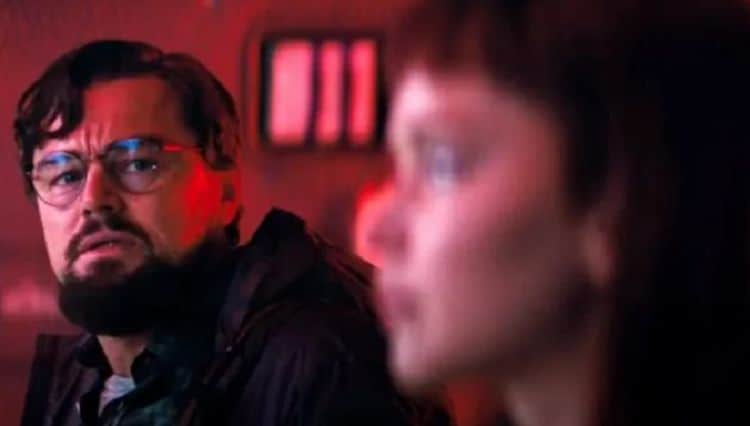 If you've been a Netflix user for a while, you probably remember when the streaming service's original content was cheesy and low budget. Fortunately, those days are long gone. Netflix has become a powerhouse when it comes to releasing its own content. As a result, the company is now able to bring in A-List celebrities for their projects, and that's exactly what they've done with the upcoming movie, Don't Look Up. The film features a star-studded cast including Meryl Streep, Leonardo DiCaprio, Ariana Grande, and Jennifer Lawrence. With a cast like that, even a bad movie would probably still manage to be okay. However, it looks like Don't Look Up is going to be much more than just okay. Keep reading to find out what we learned from the trailer for Don't Look Up.
What Is The Movie About?
According to IMDB, Don't Look Up is "The story of two low-level astronomers, who must go on a giant media tour to warn mankind of an approaching comet that will destroy planet earth." The astronomers are played by DiCaprio and Lawrence, and as you can imagine they have a very difficult task on their hands. When they try to warn people of earth's impending doom, they're often met with smirks and eye rolls. Although the subject of the earth being completely destroyed isn't a laughing matter, Don't Look Up definitely turns it into one. Plus, will all of the current events that have been surrounding outer space, it seems like the perfect time for a movie like this.
What We Got From The Teaser Trailer
The teaser that was released for Don't Look Up may be on the short side, but let's just say that whoever put it together understood the assignment. In well under a minute, the clip actually gives a pretty good glimpse into what viewers can expect from the movie without giving away any important details. In the video, we see the two astronomers attempt to convince the POTUS that the earth is about to get smashed to smithereens by a comet. By the looks of things, Jennifer Lawrence and Leonardo DiCaprio really do a great job of bringing their characters to life, and it's obvious that Jonah Hill is going to be hilarious. As mentioned earlier, it's great to see Netflix adding some top-notch movies to its lineup and it's clear they invested a lot of money into this project. This might be the most famous roster Netflix has ever seen. If the movie turns out to be a success, it'll attract even more big names to do projects with the streaming giant.
Here's What Fans Think So Far
The hype around Don't Look Up has been building since it was announced back in 2020. At the same time though, since there hasn't been a lot of information released about the movie it's not the topic of many discussions. Still, that hasn't stopped people from sharing their opinions in comment sections and various online message boards. There are plenty of people who have doubts that the movie will be good. Sure, Netflix has had other successful films over the last few years but at the end of the day, they tend to feel a little more rushed than theater releases. At the same time, though, this could be the one that changes the game.
Surprised By The Cast
Some people have also expressed surprise that so many stars, particularly Leonardi DiCaprio, would sign on for a movie like this.
A Reddit user named TeleMuzik said:
"This movies storyline sounds like the kind of plotline that Dicaprio in the past wouldnt touch He has always had a quality over Quantity approach and his choices have been spot on But I'll be honest this one sounds like something you would have John Cusack or Nic Cage involved in… end of the world disaster movie with a 32% rotten rating."
Another Reddit user, whose account has since been deleted, added, "He's got a nose for directors and Adam McKay has been on a hell of a tear lately. I hate seeing him sell out to Netflix though, that's what bugs me. He's one of the last genuine movie stars with a name that can put butts in seats, he shouldn't be skimming it for Netflix" Either way, Leonardo DiCaprio has had such a successful career that he deserves to take some time to do projects just because he wants to and not necessarily because they're going to be huge hits.
When Will Don't Look Up Be Released?
Unfortunately, an official release date for the movie hasn't been announced. All we know is that it is slated to come out at some point in 2021. For now, all we can do is sit tight and wait for the official trailer to drop.