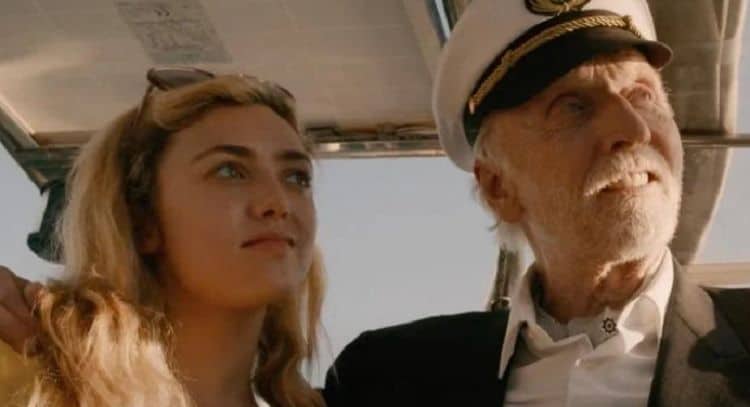 True crime stories have become increasingly popular over the last several years, and one of America's most infamous serial killers is about to get her moment on the big screen. Aileen Wuornos, who is responsible for killing seven men, is the subject of an upcoming movie starring Peyton List. Now that the official trailer has been released, it's given the world a chance to see what they can expect from the film. However, this movie isn't telling the version of Aileen's story that you might expect. That could either be what makes it interesting, or what causes it to flop. Keep reading to get more information on what we learned from the trailer for Aileen Wuornos: American Boogeywoman.
Who Is Aileen Wournos
There have been countless serial killers throughout the history of the world, but very few of them have been women. That is part of what has always made Aileen's story so interesting. Born in Michigan, Aileen's parents were both teenagers when they had her. From an early age, things in Aileen's life weren't easy. Her father was incarcerated when she was born, and she never got the chance to meet him before he died by suicide in 1969.
On top of that, Aileen's mother eventually abandoned Aileen and her brother, which resulted in them being raised by their grandparents, both of whom were alcoholics. By the time Aileen was just 11-years-old, she was being sexually abused and at 14 she became pregnant. About a year later, she began working in the sex industry to support herself. It didn't take long for her trouble with the law to begin.
Throughout the 1970s, Aileen was involved in a series of run-ins with the authorities. Her charges ranged everywhere from robbery to assault. Although it was clear that her crimes were escalating, no one could've suspected that she would go on to become a serial killer. However, once Aileen started killing, it was almost like she couldn't stop.
Aileen's Victims
Aileen killed seven men in a little less than a year. All of the men she murdered were customers through her work as a prostitute. Her first victim, Richard Mallory, was just 51 years old when she killed him in November of 1989. However, Aileen always maintained that she killed him in self-defense. Her second victim, David Spears, was shot several times and was missing for nearly a month before his naked body was discovered. Aileen's third victim, Charles Carskaddon, was her youngest. He was only 40 years old when he was killed.
Peter Siems is officially considered Wuornos' fourth victim even though his body has never been found. Her fourth victim, Troy Burress, was found dead in August 1989 after being reported missing the month before. Aileen's final two victims, Charles Humphreys and Walter Antonio, were both found in remote places.
Aileen's Arrest
Aileen was arrested in 1991 on unrelated charges although police did suspect her of the murders. A few days later, she confessed to the crimes. However, she insisted that the men attempted to rape her and her actions were done in self-defense. She was ultimately convicted and given the death penalty. She was executed in October 2002 when she was 46 years old.
What We Learned From The Trailer
Before we dive deep into the trailer, it's important to mention that Aileen Wuornos: American Boogeywoman isn't really about Aileen the serial killer. The movie focuses on her life during the mid to late 1970s when she married a wealthy man named Lewis Fell. If you don't know that before watching the trailer, you might be a little confused.
That said, the trailer might still leave you feeling underwhelmed. Although it does a good job of laying out the potential for drama when a conniving young woman marries a wealthy much older man, it does so in a way that comes off as predictable. To be honest, the trailer kind of gives off Lifetime movie vibes (sorry Lifetime) when it comes to the plot. You don't need to know anything about Aileen or her story to know that the relationship is going to go left. While there's no doubt that Aileen's marriage to Lee probably makes for an interesting story, it seems to pale in comparison to the fact that she was a serial killer. On top of that, the casting probably could've been a little better. While Peyton List is a great actress, she's not extremely convincing as a sociopathic criminal.
Overall, it'll be interesting to see how the movie does once it's released. At the moment, though, it doesn't appear that many people are excited about the project.