Of the five couples that participated in Married at First Sight (MAFS) Season 11, Bennett Kirschner and Amelia Fatsi were among the three that decided to stay married after their first eight weeks of marriage on television. Arguably the favorite couple of the season, Bennett Kirschner and Amelia Fatsi seemed a perfect match. They were widely expected to forge a beautiful life together after the end of the season that premiered in July 2020. But as fate would have it, they ran out of the marriage nearly as fast as they rushed into it, leaving the MAFS fandom curious about what drove them apart.
Kirschner and Fatsi parted ways a few months after their first wedding anniversary. The quick end of their marriage might have come as a surprise because of how compatible they were on the show, but it only reinforces what the reality television series have proved about experimental marriage over the years. Of the 64 couples that have been matched thus far, 37 decided to stay married on Decision Day. And out of that number, only 13 are still married; this implies that winging a marriage as done in MAFS is most likely to fail. The show has only recorded a 20% success rate.
Bennett and Amelia Amicably Ended Their Marriage In November 2021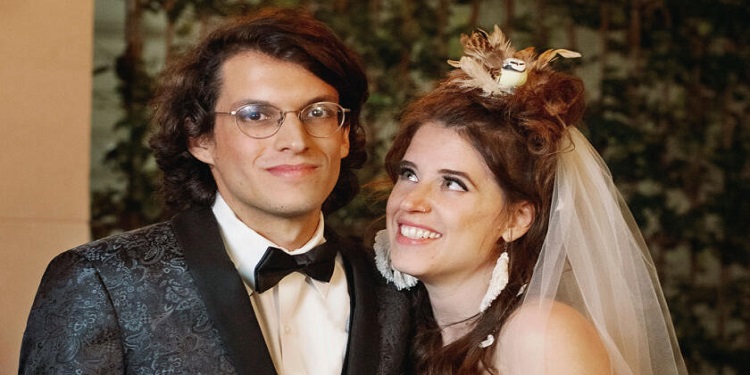 Like other Married at First Sight couples, Bennett Kirschner and Amelia Fatsi were paired up by relationship experts and exchanged marital vows upon meeting for the first time. Despite their different backgrounds and professions, the then 28-year-old Bennett Kirschner and Amelia Fatsi (27) instantly became one of the most beloved couples in the show's history. While the former was raised in Montvale, New Jersey, and works as the artistic director of a theater company, the latter, a physician, grew up in Richmond, Virginia. The spark between the two had Dr. Pepper Schwartz, one of the show's relationship experts, proclaim that they would stay together forever.
According to Schwartz, they were both quirky and eccentric in ways that they would love in each other. True to her words, Kirschner and Fatsi got along easily, deciding to remain married at the end of the season, with Bennett unveiling a tattoo of Amelia's initials. They moved to Virginia to start their life together after the show, but one year into it, their union packed up. They reportedly filed for divorce in October 2021 and parted ways the following month. Though they have managed to keep the reason behind their divorce away from the media, it is believed they had an amicable separation as they still follow each other on Instagram.
Amelia's Unreadiness For Marriage Might Have Led To The Divorce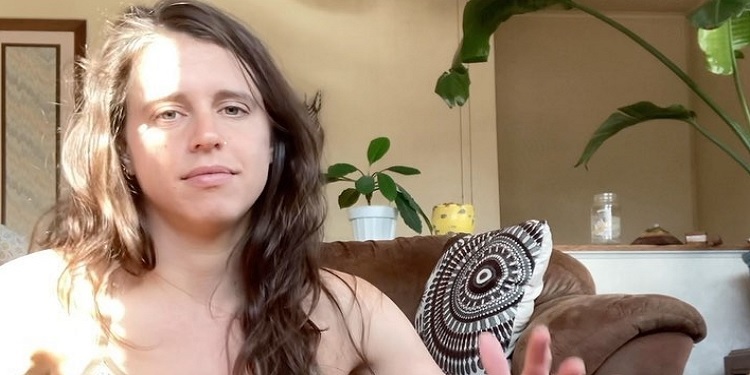 Bennett Kirschner and Amelia Fatsi might have been genuinely in love on the show, but they were not on the same page about marriage. Kirschner came to the show intending to find a life partner; he had been searching for years and had high hopes the show would end his string of bad relationships. The same can't be said about Fatsi, who confessed in one of her several interviews that she participated in the show because she was looking for something interesting to do. She described it as "a strange sabbatical in (her) medical career."
Although Amelia loves the idea of being married and building a home, finding a husband wasn't the prime factor that inspired her decision to get Married at First Sight. In addition to her love for social experiments, she imagined it would be fun to feature in a reality show. Considering these facts, it is perhaps appropriate to presume that the realities of a life-long commitment in marriage caught up with her and inevitably led to a divorce.
Amelia Fatsi Have Moved On With Another Lover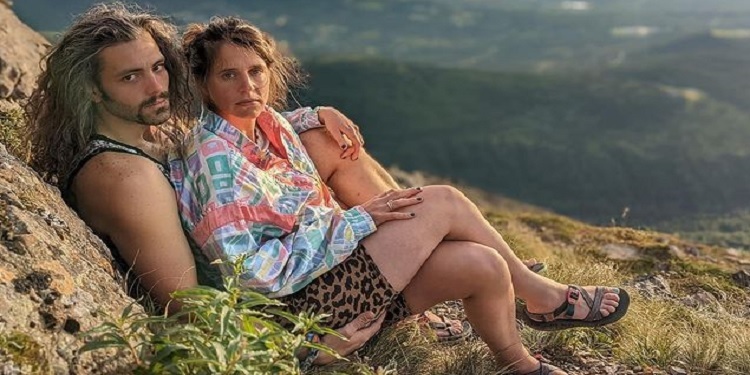 Since their divorce, Amelia Fatsi has found a new partner and moved on with her life. She relocated to Alaska after the divorce, where she completed her medical residency with the Alaska Family Med Residency and presumably met her current partner, Alexander Bayer. Originally from New York, Bayer is a Yoga instructor at Reresonate Yoga in Anchorage, Alaska. It is unclear when Amelia Fatsi and Alexander Bayer began dating, but they have been a couple since January 2022.
Amelia's photos on Instagram suggest she is happy and having a great time with her new partner. The same can't be said about Bennett Kirschner; he hasn't been romantically linked to anyone since the divorce and is focusing on his career. While Bennett Kirschner and Amelia Fatsi are no longer a couple, they have maintained a cordial relationship. Pictures of their time together are still available on their social media pages.