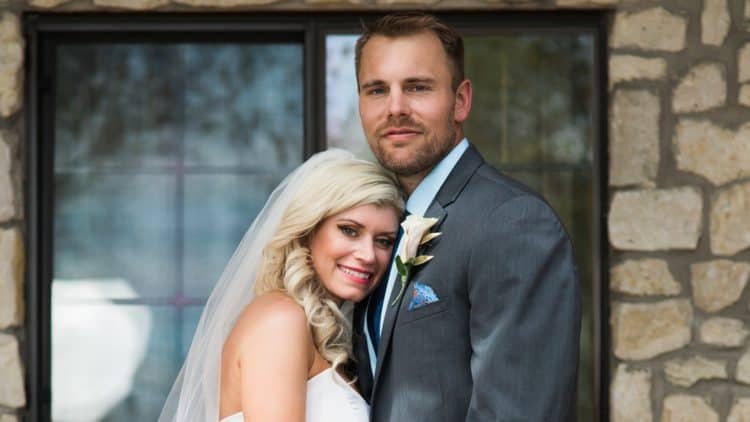 Married at First Sight is a reality show with a very dramatic premise. After all, each season sees strangers living as married couples for a short time before deciding whether they want to remain in their relationships or not. As a result, it is perfectly natural for the viewers to wonder how the show is getting its participants in season after season.
How Are the Participants Chosen for Married at First Sight?
The first step consists of the people behind Married at First Sight checking out potential locations for the next season. Once they have settled upon a location, they will start finding people who might be interested in participating in their show, whether by heading to places where relationship seekers meet up or by looking up local profiles of interested individuals on dating websites and the like. Originally, finding people who were willing to participate in something like Married at First Sight could be a challenge. Nowadays, the show is famous enough that it has no shortage of interested individuals, which is one of the reasons that the people behind it have no problems finding thousands and thousands of people who are looking to participate.
Eventually, the people behind the show will start using interviews, questionnaires, and other methods to gain more information about the interested individuals. Said information is used to eliminate the candidates, whose numbers will be whittled down until there are around 100 to 200 people. At that point in time, the relationship experts will become involved in the process, which makes sense because the number of potential participants have fallen enough that it becomes practical for them to become involved. This part of the process will result in further eliminations as the relationship experts collaborate to eliminate candidates until they can get enough people for the number of couples that they want for the upcoming season.
How Are the Couples Chosen for Married at First Sight?
Supposedly, the relationship experts have the final say on which people make it into the show as which couples. Generally speaking, they are in agreement with one another. However, there are plenty of times when they won't share the same opinions, which will result in them communicating with one another until they settle on something that all of them can agree to. Since the relationship experts are interested in creating relationships that will work, that plays a huge role in the kinds of people that they will choose as well as pair up with one another.
For example, someone who changes their stories is someone who the relationship experts will reject, which is why their interviews with the candidates are recorded for the convenience of comparison. Likewise, the relationship experts are less than enthusiastic about people who want to get on the show for the sake of making themselves known, not least because said individuals are missing the point of a show that is all about getting into a long-lasting relationship. With that said, it should be mentioned that negative characteristics are not necessarily a deal breaker. This is because the relationship experts are looking for the people who will have the most compatibility with one another rather than whoever is the most virtuous, meaning that a person's participation is still possible so long as a negative characteristic isn't one of the red flags.
Final Thoughts
The selection process for Married at First Sight has changed to some extent over time. For example, there is now an increased focus on meeting the family members of candidates, which serves to provide the relationship experts with increased insight into their various options. However, the selection process has remained more or less the same in most respects, which makes sense when they have worked out so well for the sake of the show.
In short, the people behind Married at First Sight round up candidates for participation. Once their screening process has brought down the initial number to something much more manageable, the relationship experts can step in to conduct what is essentially a thorough screening process, thus allowing for greater insight and thus greater matchmaking. None of the relationship experts are superior to the others, which is why they settle on their choices through open discussion with one another as needed. Something that remains a tried and true method for conflict resolution.
Tell us what's wrong with this post? How could we improve it? :)
Let us improve this post!