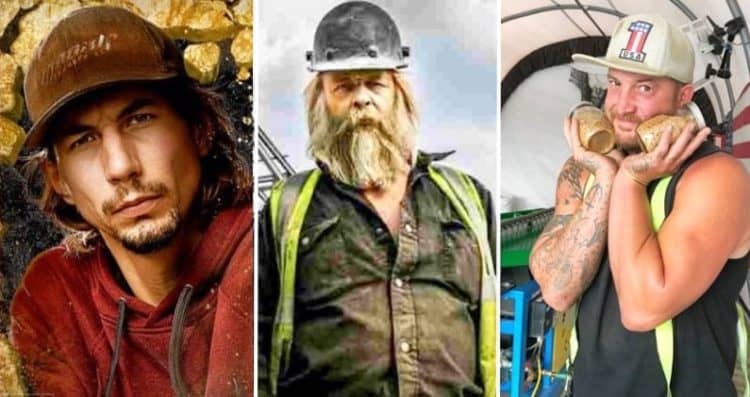 Gold Rush is one of the numerous reality TV shows on the Discovery Channel that have managed to succeed beyond their participants' initial expectations. For proof, consider how the show started up in 2010 and has continued into the present, which is a very impressive run to say the least. On top of this, it should be mentioned that the show has seen multiple spinoffs, thus making it clear that it has seen its fair share of changes since the first season.
How Has Gold Rush Changed Since Season 1?
Season 1 of Gold Rush started up in 2010 with a simple premise that resonated with a lot of viewers in those times. In short, it was centered on a total of six people who had lost their jobs because of the Great Recession, with the result that they decided to gamble by going to Porcupine Creek in the state of Alaska for the purpose of prospecting for gold. None of the six were gold miners, meaning that they were forced to learn about it while on the job. Despite some of the silliness, the premise resonated with a lot of people caught in similar circumstances, which helped to make the show successful enough that it managed to secure more and more seasons.
Currently, there are still cast members of Gold Rush that have been there since Season 1. One would be Fred Dodge, who is more a recurring guest star rather than a member of the main cast. Another would be Chris Doumitt, who has been with the show since the beginning. However, the other members of the current cast started up in Season 2 rather than in Season 1, which says a lot about how the cast has changed over time. The single most notable change coming into Season 9 might be the absence of Todd Hoffman and his father Jack, who had been with the show from Seasons 1 to 8, which is one of the reasons that they made a strong impression on the viewers who have been following the show throughout that time.
Besides the main show, it should be noted that there have been a number of Gold Rush spinoffs as well, which have seen significant differences from their parent show. For example, Gold Rush: The Jungle saw Todd Hoffman and some of the other crew members heading to Guyana in South America, which made for a very different environment in which to mine gold than the state of Alaska. Likewise, while Gold Rush: White Water remained within the state of Alaska, it was nonetheless very different because it involved a different dredging method that involved diving into collection pools at the base of waterfalls. On the whole, these spinoffs say much about how popular Gold Rush has become because if it wasn't for that popularity, they could not have and would not have existed at all.
With that said, while some things might have changed, other things have managed to remain the same, which is perhaps unsurprising when reality TV shows are reality TV shows. Gold Rush might be centered on real people involved in real activities, but the people behind the show have never been shy about arranging things so that they can get as much drama out of the process as possible. Sometimes, this means editing footage, reshooting scenes, and setting up situations to produce dramatic events that have both clearly defined heroes and clearly defined villains. Other times, well, suffice to say that the people behind Gold Rush have been known to take more direct action as well, which is helped along by the cast members' eagerness to accommodate them. After all, more time on the screen means a bigger payoff that isn't wholly reliant on their gold mining skills.
Based on this, it should be clear that while Gold Rush has seen significant changes from Season 1, it remains the same show in many respects. As a result, people who enjoyed past seasons should continue checking it out because there is a good chance that it remains enjoyable for them. It will be interesting to see how long Gold Rush can continue for because while its premise isn't wholly tapped out, it is clear that it isn't 100 percent immune to making mistakes either.