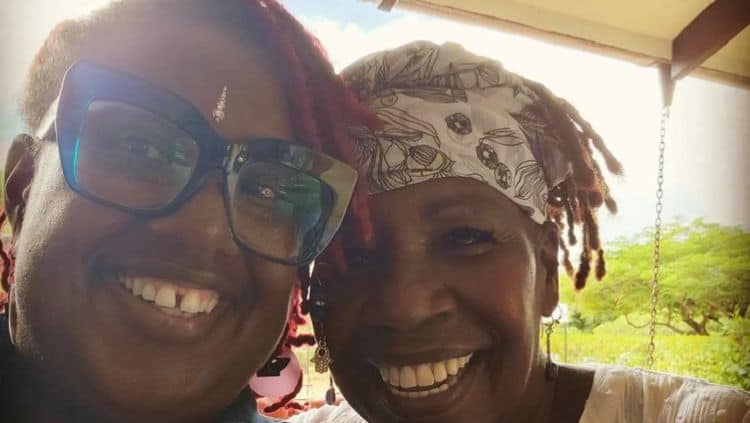 Do you believe that there are people who are able to communicate with the dead? If not, you might just change your mind after watching TLC's new series, Down South Spirit. Although there have been other reality shows centered around psychics, there hasn't been anything quite like this. Down South Spirit follows an Atlanta-based psychic named Free Kinlow who is able to connect with those who have passed on and deliver messages for them. Free's skills have allowed her to help countless people and she takes pride in being able to deliver the truth – no matter how awkward it may be. Keep reading to learn 10 things you didn't know about Down South Spirit.
1. Free Kinlow Has Done Some Acting
Downsouth Spirit is Free Kinlow's first time having her own show, but it's not her first time being in front of a camera. She has actually done a little bit of acting over the years. To be honest, it's always a little sketchy when you find out that someone involved in reality TV is also an actor because it automatically makes the reality show seem a little less real. So far, however, that doesn't seem to be the case with Down South Spirit.
2. The Show Was Produced By Pie Town Productions
Although the show airs on TLC, it was actually produced by a company called Pie Town Productions which has given the world several other TV shows over the years. Some of the shows on their roster include Pool Kings, House Hunters, Flip or Flop, and Summer Rush.
3. It's Unclear How Many Episodes The Show Will Have
At the moment, there doesn't seem to be any information on how many episodes Down South Spirit will have. In fact, it's actually a little unclear whether or not Down South Spirit will be a full series or if it was just one episode. It appears that TLC is currently testing the waters to decide how to move forward.
4. The Show Doesn't Have A Social Media Presence
If you're the kind of person who likes to follow shows on social media, you may be a little disappointed. At the moment, there are no social media accounts for the show and it also has a very small online presence. However, that will likely change if the series is picked up for a full season and gains popularity.
5. Free Isn't Afraid To Get Into Any Topic
When some psychics connect with people from the other side, they are hesitant to touch on certain topics. However, Free isn't that kind of psychic. She prides herself on keeping it real at all times and she isn't afraid to tell people everything that is being communicated to her.
6. Free Began Connecting With The Other Side At A Young Age
While we don't know much about Free's life outside of the show, we do know that she discovered her abilities when she was very young. Over the years, she has gotten the opportunity to sharpen her skills and she is now one of the go-to psychics in the Atlanta area.
7. Free Gets Messages From Everywhere
If there's one thing that Free is going to do, it's connect with the dead whenever and wherever. She has the ability to hear and feel things and it's something that can happen to her at the drop of a dime. This means that there are going to be plenty of surprise moments when something just randomly comes to her.
8. The Show Doesn't Just Focus On Free's Psychic Abilities
While Free and her psychic skills are at the center of the show, they aren't the only thing that viewers will get to see. By the looks of things, the series will also tap into other areas of Free's life including her relationships with her family members – some of whom aren't supportive of her abilities.
9. Being A Psychic Isn't Free's Only Job
Being a psychic might be Free's claim to fame, but her list of things she's good at doesn't stop there. Apparently, Free is truly a woman of many talents. According to her LinkedIn profile, she has worked in banking for several years. She is also a certified life coach.
10. You Don't Have To Be A Believer To Enjoy The Show
If you're not someone who believes in the supernatural, you may be quick to write off a show like Down South Spirit. In reality, however, even those who don't believe that it's possible to talk to the dead can still enjoy the show. Free has a great personality and that alone can keep you entertained.
Tell us what's wrong with this post? How could we improve it? :)
Let us improve this post!