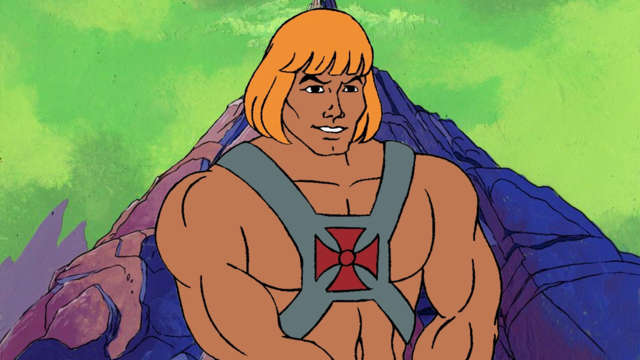 Children of the '80s are losing it over the news: He-Man is coming back. No, we don't mean old school He-Man, which never truly left us; it was just harder to get for a while. A new He-Man is coming out on Netflix soon. If you grew up on the He-Man toys, then you know what a big deal this is for Gen-X and the early Millenials. We all wanted a Battlecat and dreamed of defeating, or joining, Skeletor. Don't feel too bad if you hadn't heard about this yet. Kevin Smith only announced it on Sunday at Power-Con. For those who are shaking their heads and wondering if He-Man is really 'that' popular, the answer is absolutely yes. In addition to the movie, toys, coloring books and merch, and the cartoon with its spin-offs, there's the convention. That's right, Power-Con is dedicated to all things Eternian. It's where fans go to get their favorite Mattel toys and hope to hear some news about new and exciting releases.
Is This Another Reboot?
With all the fantastic reboots and reimaginings coming out, you might expect that this is another show jumping on that lengthy wagon train. However, that's not the case at all. Kevin Smith is as much a fan of the original cartoons as anyone can be, and he assured fans that this isn't just a revival of classic stories. If you followed the original, then you probably know that the show ended without answering most of our questions. True aficionados like us know some of the deeper Secrets of Grayskull. So while some reveals are in order, other common questions have already been answered. For example, did you know that Skeletor is, in fact, Prince Adam's Uncle? Okay, to be fair, you might have picked up on that unique factoid if you watched the 2002 reboot. They reveal that Skeletor is semi-secretly King Randor's younger brother. In his quest to cease the throne for himself, Skeletor turned to dark magics and gained his present creepy form. Instead of revisiting Eternia as we already know it, the show will pick up exactly where they left off. You can expect some stellar graphics from Powerhouse Animation. They're giving it an upgrade to "The most metal character designs (they) can contain in the frame." Hopefully, headbangers and metalheads everywhere who have been waiting for a show to call their own, other than Deathclock, will be hearing some great tunes to fit the new look.
Where is She-Ra
Fans who are waiting for another She-Ra to go with this announcement will be disappointed. The success of She-Ra on Netflix deserves credit for helping to bring He-Man back. However, that's where the similarity ends. New He-Man is not looking to get the modern upgrade treatment they gave She-Ra. Apparently, Adora is just more progressive than her muscle-bound brother. We're okay with that since we loved the original and the newer treatments of both shows. While it's possible that He-Man's twin may show up, she's not a big part of the storylines they plan to explore and resolve. No mention has been made about any sort of crossover so far. Hence, you probably won't be seeing Noelle Stevenson's She-Ra even if the Eternian princess does show up in some form.
What Can We Expect
According to The Mary Sue, Kevin Smith promised the rapt audience, "the Masters of the Universe story you always wanted to see as a kid!" If any Executive Producer could deliver on that, Smith is a great choice. He's always been known for his fandom. You might even say that his nerdy but fantastic tendencies are what define him, at least in the public eye. Fortunately, this outstanding choice on the part of Netflix means we'll almost certainly get Kevin's sense of the classic cartoon loud and clear. Sure, they could do a half dozen derivative spinoffs, and who knows, perhaps they will someday, but this is not that day. For now, you'll be able to enjoy a return to stories we all loved without a need to start over at square one. If Masters of the Universe: Revelations lives up to its hype, then we might see the final battle between Skeletor and He-Man as a finale.
We're not sure if the series plans to use Noah Centineo, who has been cast for the also-upcoming He-Man movie which we might see as soon as next year. We do know that Rob David will be co-producing with Kevin Smith. David has worked on a lot of great projects in the past with Disney and Nickelodeon. He also grew up on He-Man so much so that it influenced his future career so that we couldn't have a better team representing the show.
According to their announcement, they plan to give Skeletor a fighting chance in a way we never saw in the past. They went about things in a hilarious, roundabout way. First getting the audience hyped about the idea of doing a new show, all the while they secretly knew the whole time that they were going to do the show. The audience was ready, and chanting for a new show, but they didn't realize that they were getting their wish. Beyond that, we don't have any details yet on what else to expect, but it will be epic.
Final Thoughts
A big shoutout for this excellent news has to go to the fans. The abiding love of He-Man and it's cult status are the reason two such excellent producers, along with Mattel and Netflix, were able to bring back the nostalgia of our shared youth. After all this time, we'll finally be able to see the epic battle for Eternia we staged in our heads and on our bedroom floors as children. We'll keep our ears open for more news about our favorite toy hero. What are you looking forward to finally seeing resolved? Let us know in the comments.