Bilal Hazziez may not believe in astrology, but there is no disputing that his characteristics, or at least the ones we see on TV, match up with those of the zodiac sign represented by a sea goat. He's as hardworking as any Capricorn out there and does the Zodiac proud. Bilal Hazziez has recently been making a lot of headlines.
This multitalented man has won the admiration of many thanks to the remarkable talents he possesses and the charming attitude he exudes. Bilal Hazziez has repeatedly demonstrated why he is a force to be reckoned with in the industry. His is truly a story to follow. So, here's everything there is to know about 90 Day Fiance's Bilal Hazziez.
1. Bilal Hazziez Was Born In The Year 1980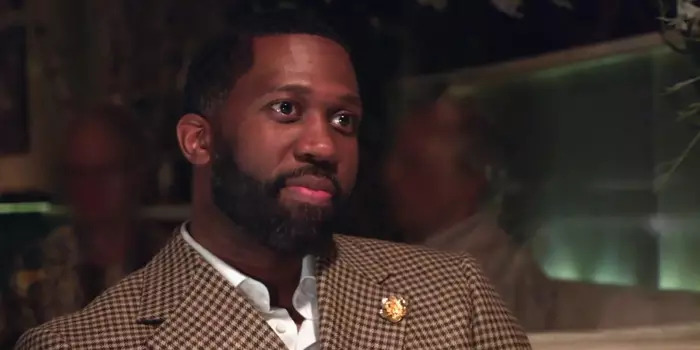 Born in the state of Missouri, Bilal Hazziez came into this world in the 1980s. Though the exact date of birth or the year he was born is unknown, it can be estimated that he was born sometime around the year 1980. Hazziez was born in a humble environment and grew up with a passion for the arts. Even more, he had the desire to make it big in the entertainment world. Altogether, Hazziez was born in a little town in Kansas City. Though he loves to travel, his home state of Missouri remains dear to his heart.
2. Bilal Hazziez Graduated From Missouri Western State University
According to his LinkedIn page, Hazziez graduated with a Bachelor of Science degree from Missouri Western State University. No doubt, the reality TV personality is proud of his numerous achievements, one major one being graduating from college. Even years after leaving school, the entrepreneur cum TV star still keeps close ties with his alma mater. His Instagram page is proof as he displays the school's gold and black colors on Instagram.
3. He's Married To Shaeeda Sween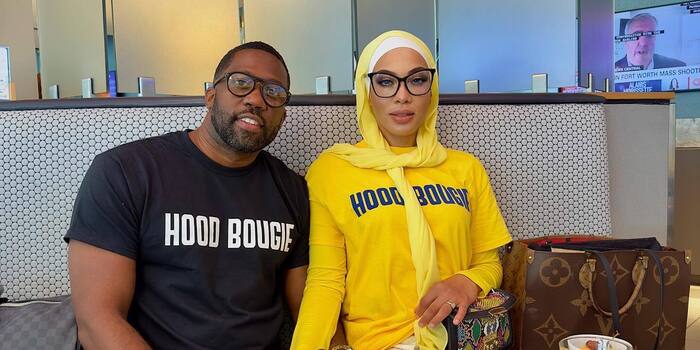 It may not be his first or second marriage, but it seems that he's ready to brave through life's highs and lows with Shaeeda Sween. The pair were cast members of 90 Day Fiance Season 9, and they actually made it to the altar. Sween, who happens to be a yoga instructor, hails from Trinidad and Tobago. For the most part, their relationship was controversial on the show. Even more, there were a lot of trust issues to unpack between them.
People who knew the divorced father questioned Sween's sincerity in their connection. This was mostly because he frequently displayed expensive designer goods on social media and made quite a living for himself by selling luxury real estate. But that seemed irrelevant to the couple. On December 18, 2021, in Lee's Summit, Missouri, Bilal Hazziez and Shaeeda Sween tied the knot and began their lives together.
4. Bilal Hazziez Has Two Kids From The Previous Marriage
As mentioned earlier, his marriage to Sween isn't his first or second. Before the yoga instructor, he was married to Shahidah Salaam, who has been on the show a handful of times. They got hitched at some point in 2004, and the couple went on to have two children — a daughter named Zaynah and a son named Yusuf. It wasn't long after that when Hazziez and his ex-wife decided to get a divorce, and from all indications, Salaam was the one who started the divorce process.
She discussed the divorce in her book, "The After Effects of Hajj". She went on to explain that one of the reasons they decided to end their marriage was because she was struggling with depression. At the time, her father had just passed away, and she wasn't able to process her grief. Without seeking professional help, it progressed to the point where Salaam felt she had no control over it and desired to end the marriage. Bilal remarked that the end of his marriage left him feeling like he had let down his family. However, the pair have been able to co-parent in peace and are still on good terms.
Then, there's his first wife, Ameerah, who he married about 20 years ago. However, their union only lasted 16 months before they opted for divorce. While it seems they are still amicable, the reasons behind their divorce are still unknown.
5. For The Past 15 Years, Bilal Hazziez Has Worked As A Real Estate Investor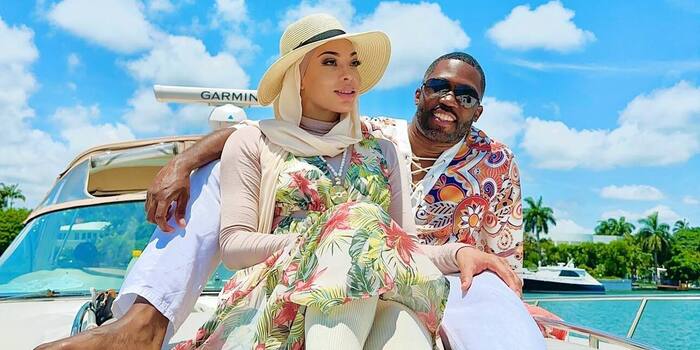 The self-proclaimed "hood boujee" Bilal Hazziez is an investor and real estate agent based in Kansas City, Missouri. Altogether, he has worked in the real estate industry for more than 15 years. According to his LinkedIn profile, he's a sales associate for Keller Williams Realty Partners Inc in Overland Park, Kansas. It's safe to say that business has been good to him. Besides working under an agency, he's also the CEO of his company Premiere Homes and Investments.