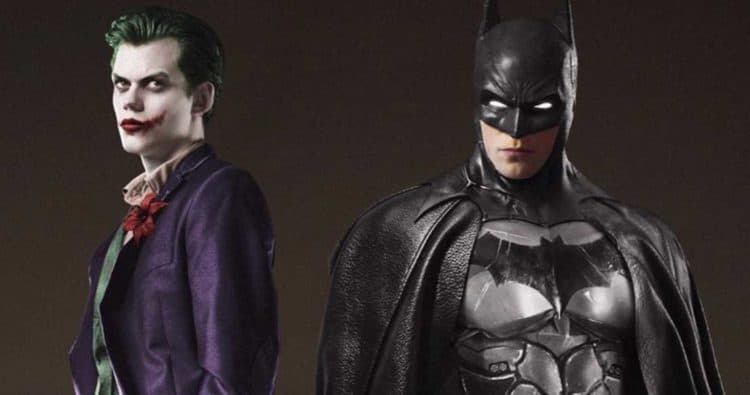 It might seem like people are taking their love of watching Bill Skarsgard as a psychotic clown a bit far but honestly if he can take Pennywise and recreate an iconic character that makes people compare him to a great actor like Tim Curry, then it seems fair to state that he might be able to bring a new level of madness to an older pop culture legend that's been portrayed by a few different people. Jeremy Dick from MovieWeb seems to think this would be a good idea and quite honestly I can't disagree with him since Skarsgard's ability to act psychotic and completely unpredictable has already become something close to film legend and it might be that he'd bring a new look and hint of madness to the Joker, one that the new Batman, played by Robert Pattinson, might find a bit difficult to deal with. When you think about it the idea kind of makes sense, though there are others that are apparently being considered for such a role as well. It doesn't appear that the villains have really been finalized for The Batman, but then again there might be a few things that we're not being told since leaks that occur after minor bits of information come out do tend to ruin the movie.
It's easy to see how Bill would be one of the most perfect Joker's to come around since the look he has is simply creepy and makes you think that he's about to do something truly heinous, while the laugh and the manner in which he can move around would likely make the Joker seem even more unhinged than ever. When you look at the most famous men that have taken on this role, meaning Jack Nicholson and Heath Ledger, you can see that there have been very different ideas on how to best represent the clown prince. Nicholson was more focused on his gadgets and the lighter version of the Joker, as he killed people but didn't do so in a way that seemed to mirror the Joker of the comics. Heath Ledger on the other went full psychotic and was as unpredictable in a way that brought to mind a rogue wave or a freak storm that would hit without warning and then fade away only to come back again when a person least expected it. I suppose I should at least mention Jared Leto's Joker, who was more like a slick-talking gangster than anything and was a lot less impressive than Ledger or Nicholson, but seemed to entertain some folks.
Skarsgard almost seems as though he might be somewhere in-between Nicholson and Ledger since he does present himself as the type that would be a thinker and a plotter, while at the same time he would be the unpredictable and irresistible force that Batman wouldn't be able to figure out completely. This is one of the reasons why Batman and Joker have been such great enemies for so long after all, since Batman has almost always had a set number of rules that he won't break, while the Joker has never had much use for rules when it comes to the things he does. Toe to toe, Batman wipes the floor with the Joker without much effort since the Joker is all about gadgets, schemes, and a general plot to harass and possibly kill Batman. But the reason why the Joker has been one of the dark knight's most dangerous enemies is that his madness is something that simply inspires others to join him, and can be a weapon all on its own now and then. For an analytical mind like Batman's the chaos that the Joker represents is sometimes a bit confusing since trying to plot out his movements isn't always possible and trying to understand his motivations is maddening in its complexity. It's like Alfred said in The Dark Knight, "Some men just want to watch the world burn.".
The Joker has had his moments when he's a little too predictable and tips his hand a bit too much, almost as though he wants to be caught or he wants the game to keep going. That's understandable since he happens to enjoy taunting and tormenting Batman and has for years been one of those that isn't the most powerful but is the most obsessed when it comes to Batman. Putting Skarsgard as the Joker would be one of the best moves without any doubt, even if Macaulay Culkin might be just as good a choice. Where Bill edges Culkin out would be the look, the smile, and the absolute madness that he can represent in a very convincing manner. This feels as though it needs to happen, though we won't know much more than we already do until the movie really gets under way, and possibly not until production is just about over.