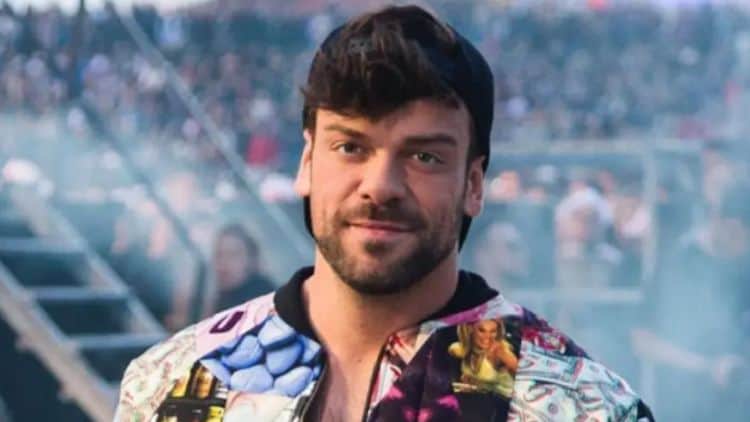 Ricky Merino has been a fixture in the Spanish entertainment industry for many years, but now people from all over the world are getting the chance to see just how awesome he is. As the host of the new Netflix series, Sing On! Spain, Ricky takes contestants and viewers on a journey through one of the coolest karaoke contests we've ever seen. However, Ricky isn't just a TV host. He's also had a very successful career as a musician and he's also done a bit of acting as well. It's starting to look like there isn't anything Ricky can't do, and his fans are loving the fact that he's getting so many opportunities. Keep reading for 10 things you didn't know about Ricky Merino.
1. He Doesn't Want To Have To Choose Between Music And TV
Having multiple talents can be a gift and a curse. On one hand, it's great to be good at multiple things. However, on the other, it can be difficult to pick the thing you want to focus on. Ricky hopes that he never has to make that choice. He enjoys doing music and TV and says that he doesn't want to be put in a position where he has to pick one.
2. He Is Gay
For many people within the LGBT community, coming out is a very difficult thing to and can it can actually end up being dangerous. As a result, there are many people who choose not to. Ricky has been fortunate enough to get to a place in his life where he feels comfortable being open about his sexuality. He is openly gay and is a firm believer that people shouldn't be defined by their romantic interests.
3. He's A Proud Father
To say that Ricky is busy would be an understatement. On top of having a very successful career as an entertainer, he is also a devoted father. He has two children: a son and a daughter. His kids are the center of his world and he loves to hang out with them as much as he can.
4. He Loves To Spend Time Near The Water
When you spend all year working hard to maintain your summer body, it's only right that you show it off. Right? That's exactly what Ricky's philosophy is. When the weather is nice, Ricky likes to spend time outdoors and one of his favorite things to do is hang out at the beach or by the pool.
5. He's A TikToker
TikTok has become very popular over the last several months. Between dance challenges and lip sync videos, there's something about TikTok that people can't get enough of. Even though many of the users are teenagers, Ricky decided to join in on the fun. He has a TikTok account with 27,000 followers and he often uploads videos with his kids.
6. He Has A YouTube Channel
Ricky has a strong social media presence that includes YouTube. He created his channel in 2007 and gained 28,000 followers since then. Although his subscriber count isn't particularly high, his videos have gotten a total of more than 2 million views. His uploads mostly consist of music videos and live performances.
7. He Was Cast In A Production Of Rent
Ricky has become well-known across Spain for being a pop star, but that isn't the only kind of perming he's done. In 2014, he was cast as Roger Davis in a Spanish production of the musical Rent. Davis' character was originally portrayed by Adam Pascal in the original Broadway production.
8. He Loves To Exercise
It goes without saying that looks are a big part of the entertainment industry, but that isn't the only reason Ricky likes to work out. In addition to helping people reach their body goals, regular exercise can also be a great way to release stress and tension and improve mental health.
9. He Enjoys Traveling
Ricky was born and raised in Spain which appears to be where he currently lives. However, that doesn't mean that he hasn't gotten the chance to experience other places. Ricky has done lots of traveling throughout the years. His travels have taken him to places like The United States, England, and Italy.
10. He Always Knew He Wanted To Be An Entertainer
Some people were born to do what they do, and Ricky is one of those people. From an early age, Ricky knew that he wanted to become an entertainer. When he was a kid, he he began taking classes at Teatro Ses Voltes where he received training in singing and acting.
Tell us what's wrong with this post? How could we improve it? :)
Let us improve this post!