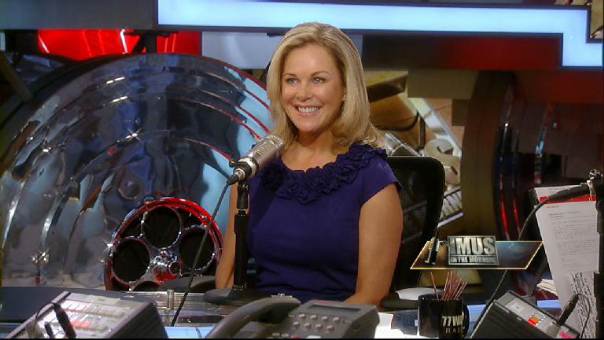 Lis Wiehl is a lawyer, an author, and a television personality who was born in Yakima, Washington on August 19, 1961. Prior to working in television Wiehl worked as a federal prosecutor with the United States Attorney's Office. She is now best-known for her role as the former legal analyst for the Fox News Channel. She is also well-known for writing mystery novels. She has recently hit the headlines after making sexual harassment claims against a former colleague. Here are five things you might not know about Lis Wiehl.
5. She Had Weekly Spots on Many Television Series
Although she predominantly worked for Fox News, Lis Wiehl had weekly spots on a wide range of television series. These included 'Your World with Neil Cavuto', 'Lou Dobbs Tonight', 'The O'Reilly Factor', and 'The Kelly File with Megyn Kelly'. In addition to these regular appearances, she also hosts the 'Legal Lis' radio show and has a podcast called the 'Wiehl of Justice'.
4. She has Written Three Non-Fiction Books
Lis Wiehl is best-known for her fiction works, which are predominantly in the genre of mysteries. These include the three books in the 'Erica Sparks Series', 'The East Salem Trilogy', the 'Mia Quinn Mysteries, and the 'Triple Threat Series'. She also wrote the stand-alone book 'Snapshot'. However, she has also written three non-fiction books. The first of these was published in 2005 with the title 'Winning Every Time: How to Use the Skills of a Lawyer in the Trials of Your Life'. In 2007, she wrote 'The 51% Minority: How Women Still Are Not Equal and What You Can Do About It'. Finally, in 2011, she released 'The Truth Advantage: The 7 Keys to a Happy and Fulfilling Life'.
3. She Was Awarded a $32 Million Settlement for Sexual Harassment by Bill O'Reilly
Lis Wiehl has been talked about in the media in recent months after she made a sexual harassment claim against her former colleague Bill O'Reilly. Her accusations included lewd emails, non-consensual sex, and repeated harassment. She was awarded $32 million in a settlement. This was not the first sexual harassment claim brought against O'Reilly, who presents 'The O'Reilly Factor'. In fact, this was the sixth allegation he had faced. However, Wiehl's settlement is the largest to date. He has already paid out $13 million combined for the other allegations of harassment.
2. She is Married to Mickey Sherman
On June 23, 2006, Lis Wiehl married Mickey Sherman. He is a criminal defense attorney who represented Michael Skakel, a cousin of Kennedy, in a murder trial. He is also a television legal analyst and TV personality. Both Wiehl and Sherman had two children each prior to their marriage. They also have two children together. The family lives in Westchester County in New York.
1. She is a Highly Educated Woman
As her former career suggests, Lis Wiehl is a highly educated woman. In 1983, she received a bachelor's degree from Bernard College before earning a Master of Arts in Literature from the University of Queensland in 1985. In 1987, she was awarded a Juris Doctor from Harvard Law School. She is now an adjunct professor at New York Law School.
It seems safe to say that whatever Wiehl sets her sights on she's going to accomplish.