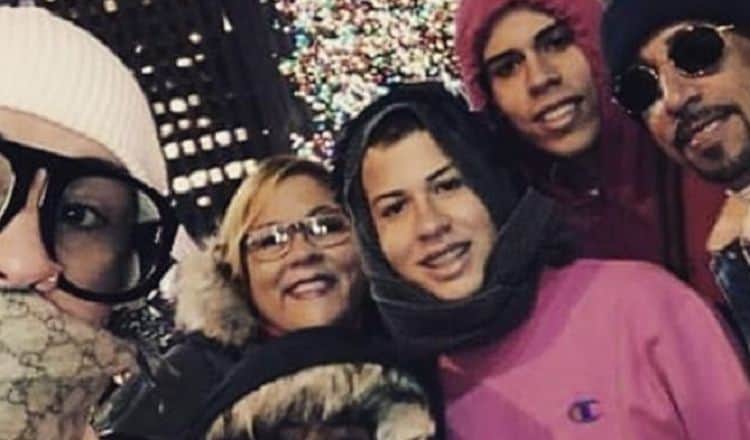 Have you heard of Bad Bunny? What about Gabriela Berlingeri? Well, we don't know them, either, but it's time for us to make sure we are losing our cool factor and learn who they are. Bad Bunny is a Puerto Rican rap star who has a huge following and big fanbase. He went public with a new relationship around the time the national lockdown happened in early 2020 with a new girlfriend. Her name is Gabriela Berlingeri, and they seem very happy together. It seems that sometimes fairytales do not come true in the long run as she's been accused of being inappropriate with someone else, and now we need to get to know this woman a little better.
1. They've Been Together Three Years
What's interesting about this woman is that she dated the rap star for approximately three years, and he finally made it official when he chose to show her face for the first time on his Instagram page earlier in 2020. He'd kept their romance very much to himself before that, and we don't blame him.
2. They Quarantined Together
They were together for three years, and they spent lockdown together in his Puerto Rican home. He made it very clear that they have a good time together, that they are in love, and that they were happy at the time.
3. She's Young
From what we can gather, she is around 26 as of 2020. She's from Puerto Rico, and she works as a model. She works with local boutiques and with businesses who are in need of someone to do work for their product, and she's been doing this for some time.
4. She's Gotten Serious Hate
When the two first made their relationship public, she got some serious hate from his fans. Of course, many of them will always hate any woman who is in his life simply because it means they have a lesser chance of ever being in his life. However, some fans were downright cruel saying that she's not 'pretty enough' for the rapper.
5. They Dealt with Engagement Rumors
In the middle of 2020 summer's heat, this is a couple who dealt with some serious engagement rumors. There was speculation that he'd asked his girlfriend to marry him after she was spotted running around diamond ring on her finger. There was never a confirmation of the engagement, however.
6. Rumor Has it She Cheated
There's a rumor going around right now that things are not so good for this couple. She cheated on him, they are no longer together after three years, there is trouble in paradise, etc. We just don't know if they are true rumors, though, as they don't speak on that matter. The rumor began at the end of September, but no one has said a word about it, yet.
7. There's Another Rumor They are Married
We don't know if this is true, either, but there was a video or a photo leaked at some point in that insinuates that the two were in a church and that they might be married. Again, no one knows if this is true or not. They don't seem to be speaking up about what is going on. Are they engaged? Are they married? Is she cheating on her man? We don't know.
8. She's Creative
We've heard she likes to make her own jewelry, and that she might be pretty good at it. We don't know this for certain, but we have heard that her talent is something she's proud of. Could this mean she might start her own jewelry line at some point? We simply don't know.
9. She's Always Been a Big Fan of Her Man
Before they were together as of 2017, she was a huge fan. She would comment on all of his social media posts, and she was clearly his biggest fan. We have no idea how they met, but we know that she was someone who was interacting with him online for a long time. It became clear to fans that there might be something going on with them when he began interacting with her all the time, too.
10. She's Private
We just don't know that much about Gaby because she's not someone who shares much of her personal life with anyone. She keeps things lowkey and to herself, and we get that. The man she's been with for three years is a major celebrity, and she cannot deny him his privacy if that is what he is looking for.
Tell us what's wrong with this post? How could we improve it? :)
Let us improve this post!