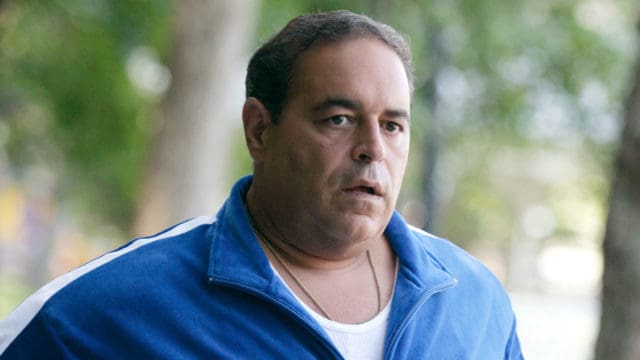 There's nothing like the feeling of coming back to work on Mondays, and the Sopranos nail it perfectly. But then again if you really think about it this is the feeling for every day except Friday. At least on Friday you have the expectation that once your day is over that you'll have a whole two days off to do nothing.
Yeah, right.
There's no time to just do nothing any longer. There's always something that needs to be done, something that needs to take up your time, and some way to figure out how to make that time drag on, and on, and on. We've all been here more than once, that moment when you're sure that the day has been going by faster than you think. You don't check your watch because you know that you'll be disappointed. The first time it's easy to ignore because you usually have something to take your mind off of the fact that you really wish it was lunch time. That would mean that the day is half over and you could breathe a sigh of relief leading into your final few hours of the day before you get to knock off and go home.
Mondays have to be one of the worst days this can happen. You're already fresh off the weekend that didn't seem long enough, which is a symptom for most of us, and you're wanting to just go home and kick your feet up as you watch the game or your favorite show with a beer in one hand and the remote in the other. But you don't look at your watch because once again you might get disappointed and realize that not as much time has passed as you seem to think. I mean surely time must be going faster and faster at that point right?
Huh boy, you'd think we would learn.
So at some point we're really wanting to look at our watches. We think that the sun is almost straight up in the sky, if it's out or if we can see it, and there's no way that it can be that far away from lunchtime. In fact our mouths might start to water just thinking about lunch at this point, which is no good since there's no telling what time it is without looking at our watch. Still we resist the urge because it could be something we just don't want to deal with at that point.
But then our stomach starts to grumble to let us know that even if we're having temporal issues it's biological need is harder to resist than a mere glance at our watch. Mondays are horrible for this since to be quite honest the start of the week is like making your way up a giant hill that only gets steeper as the day wears on. So we look at our watch, just to see if we're right and it's just about lunchtime.
And of course, we're disappointed. Noon is still more than an hour away, our stomach is rumbling, and all motivation flees in a big hurry. And the hours drag on.
Save