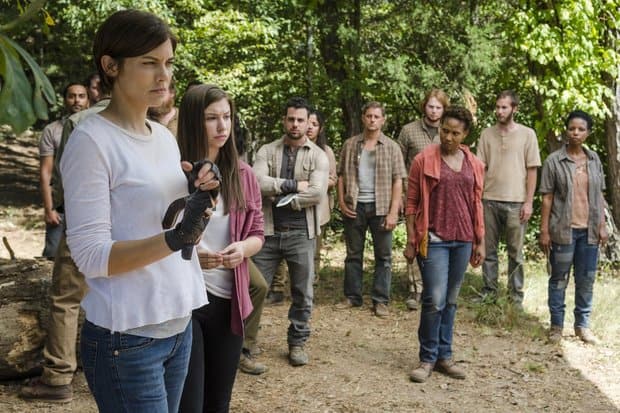 The Walking Dead recently stunned fans at Paleyfest when producers revealed that they planned on doing "at least" another 100 shows. In case you've been counting, The Walking Dead is in its seventh season and the 100th episode will be the first episode of season 8 so by that measure we may have 14 seasons of The Walking Dead when all is said and done. I'm not sure how much further the show can go in the next 7 years but if the show's popularity is any indication, they'll think of something. While Walking Dead has its ebbs and flows, it's still a crowd favorite and there's always at least one episode that's worth waiting for.
While the show is no stranger to presenting diverse relationships on television, the episode "The Other Side" will take it a step further. Currently, the show's go-to couple is Rick and Michonne — an interracial relationship. "TWD" also has featured multiple same-sex relationships, including Aaron and Eric, as well as Tara and Denise. According to Cleveland:
The series will reveal another character's sexuality during tonight's episode, titled "The Other Side." And it may surprise fans. During an emotional conversation between Maggie and Jesus, the latter will reveal he is gay. The reference is subtle, as Jesus acknowledges he's had boyfriends in the past. Maggie greets his revelation with a smile.
Fans of the TV series will be surprised, considering we haven't seen Jesus interact romantically with any other character. However, the revelation follows Robert Kirkman's comic book, where Jesus dates another male character named Alex.
Did you know that at one point the show's producers considered having Daryl Dixon come out as gay? The storyline never materialized but you cannot put anything past this show's writers.