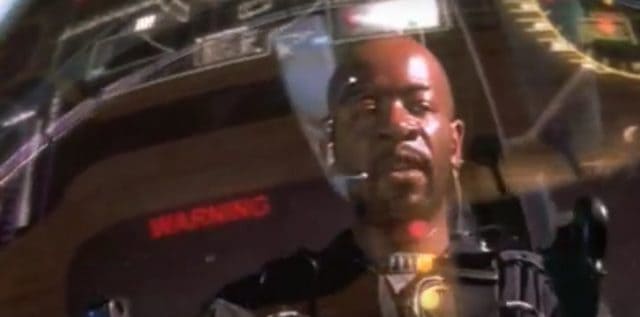 I've seen plenty of Walking Dead mashup videos and technically this is a mashup video but I almost consider it real. It works out quite well in terms of syncing and timing. It's a shame this video never even reached 500 views. Anyway, it goes a little something like this:
Long ago, in the future of an alternate reality, Morgan Jones was a fighter pilot named Jeb Walker. Together Jeb and his close friend Don West fought for the United Global Space Force. Their mission was to protect the newly developed Hypergate from the terrorist organization known as the Global Sedition. This was their last mission side by side. Shortly thereafter, Major West left on to his babysitting mission aboard the Jupiter 2.
This is what I'm resorting to until Fear the Walking Dead comes back and the inevitable return of one Rick Grimes to another season of The Walking Dead on AMC.
Check out the video below and tell me this isn't awesome.