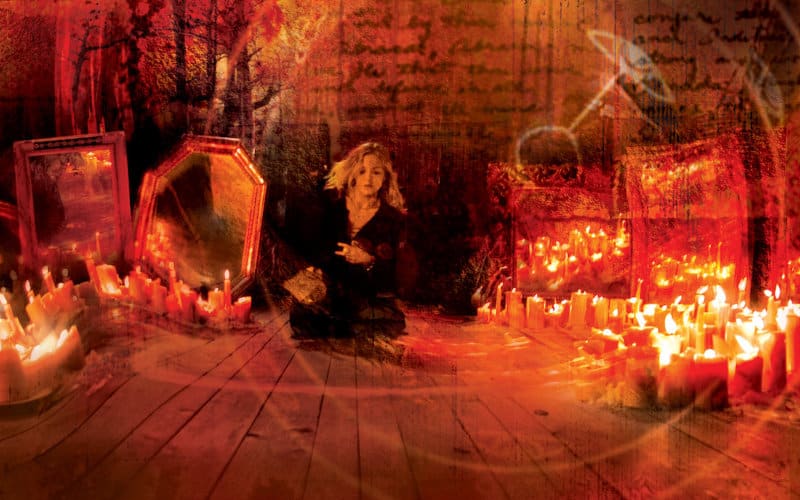 Much like any movie, there were people that loved this movie and those that thought it was ridiculous for one reason or another. One very common misconception is that what was seen in the movie was voodoo, or Vodou (yes there is a bit of a difference), when in reality it was hoodoo, a very different practice that is considered folk magic that was practiced by African American slaves long ago. Voodoo and Vodou are religious practices that have been around for quite a while and are a little more complicated than I'd like to get into at the moment, even if hoodoo can be a lot to explain as well. But the practice of dark magic in this movie isn't the only application of hoodoo there is, since like anything that's considered magical it's more about the intent of the user than the energies that are being used, though some would want to debate this without question. But for the intentions of this movie, let's just make it clear that the hoodoo being practiced is by far as negative as it can get.
The setting is perfect to be honest, especially since New Orleans, excuse me, N'awlins is a place that many would agree carries a great deal of history and a beautiful yet foreboding setting that can be used in a large number of ways. Thinking of this place as a type of mecca for voodoo and hoodoo alike has done wonders for the city when it comes to the mystique that is lent to the very soul of the place since those who were kept as slaves had a great deal to do with it, as did the Catholic church, whose beliefs comingled with the religious applications of voodoo to become what they are now. It's a long, drawn-out explanation and one that can be told from many different perspectives, but the reality is that the religion did catch on and it's been a part of the area for quite a while now.
The Skeleton Key made use of this as well as the idea that secrets are laced into to the landscape, as it's very likely that such secrets do exist, but will likely remain silent for much longer since those that were alive to tell them and to verify if things such as this ever happened are long gone. The overall story is one that comes as chance really since the hiring of a caregiver for an elderly man in the backwoods of New Orleans is one that could have been answered by anyone. Caroline, played by Kate Hudson, sees a chance to make a bit of money to improve her life, and as she's already grown disillusioned with her current position, which sees the lives of people in hospice care reduced to whatever can fit in a box, she sees caring for a man that's suffered a stroke as a welcome reprieve. But that feeling is kind of short-lived when she meets the man's wife, Violet, and gets a seriously creepy vibe from the place and from the entire situation. The audience can't help but feel the strange vibes since the lack of any mirrors in the home, Violet's immediate dislike of Caroline, and pretty much everything adds up to a situation that doesn't feel right.
Once Ben, the old man who Caroline is caring for, flips out after she risks showing him a small mirror, Caroline becomes even more certain that something isn't right. The movie is a bit of a slow burn really, but once it gets going it almost feels as though the main point is constantly darting around a corner, remaining just out of sight in order to tease the audience that something is happening and that they're not going crazy. But what's revealed eventually is a definite twist since while it goes along with the tale that Violet tells Caroline earlier in the movie, it also reveals a 'gotcha' moment that some audience members might have seen coming, but will cause others to sit back and wonder how they didn't see this initially. In other words, it's a fun twist that almost makes a person feel as though they were either punched in the gut or slapped in the face in order to finally get the point.
This movie didn't really bomb since it made its budget back and more, but critics weren't exactly approving of the story since they called it dull and creaky, among other things. But while it does slow down at times it also doesn't bog itself down with a great deal of exposition. Perhaps what people didn't like was that it didn't really move along at a swift pace, which is actually a bonus since the way this movie was set up is better than a slasher flick, and better than a slow-moving picture with too many jump scares. Like it or not, this movie was fairly well-balanced.