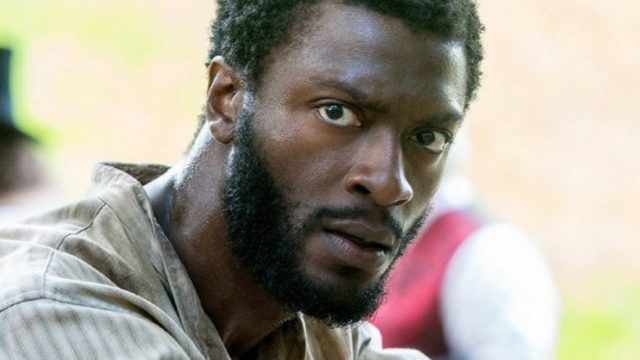 Underground has officially been cancelled at WGN America due to their new direction which is to move away from scripted programming. Underground followed the lives of runaway slaves and abolitionists on the Underground Railroad in the years before the Civil War. Jurnee Smollett-Bell, Aldis Hodge, Jessica De Gouw, Alano Miller, Amirah Vann, Marc Blucas and Christopher Meloni starred in the drama, which received a lot of buzz earlier this year after an impressive performance from Aisha Hinds as Harriet Tubman. This is what WGN had to say:
"Despite Underground being a terrific and important series, it no longer fits with our new direction and we have reached the difficult decision not to renew it for a third season," Tribune Media president and CEO Peter Kern said in a statement on Tuesday. (via The Hollywood Reporter) "We are tremendously proud of this landmark series that captured the zeitgeist and made an impact on television in a way never seen before on the medium."
"We thank the incomparable creators Misha Green and Joe Pokaski and the great [executive producer] John Legend, along with the talented creative team and cast who brought the unsung American heroes of the Underground Railroad to life," he continued. "We are grateful to the loyal fans of Underground and our partners at Sony Pictures Television. It is our hope that this remarkable show finds another home and continues its stories of courage, determination and freedom."
The reality about shows like Underground is that despite how important they are, these are difficult shows to watch and people are extremely uncomfortable around them. If Underground had been a ratings boon for WGN I have a feeling this wouldn't have happened. The "new direction" is just a good excuse to cancel an underperforming property. While I would say this would be a good program for The History Channel, that channel's become more of a reality show portal than actual History Channel lately.
The show is being shopped around and looking for a new home. Personally I think this is a no brainer for an Amazon, Hulu, or Netflix. We'll keep you posted. It would be a shame to see a show like this go.