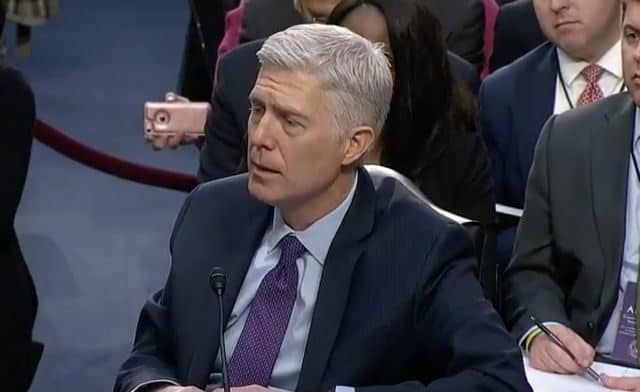 Long before Al Franken was in politics he was one of the most successful SNL writers the show has ever seen. While he dabbled a bit onscreen and even had his own movie based on an SNL character Stuart Smalley (p.s. the skit with him and Michael Jordan still remains one of the best ever), Franken was always better behind the scenes. However, now that he's in the world of politics he has absolutely no shame in bringing up his past to prove a point. Today was such a day where he annihilated Neil Gorsuch in front of every one on CSPAN. It's not NBC but it certainly had teeth today. Check out the clip:
Sen. Al Franken: "I had a career in identifying absurdity. And this is absurd." https://t.co/kUHLxIZKkn pic.twitter.com/36P8JQO7YO

— Kyle Griffin (@kylegriffin1) March 21, 2017
According to Uproxx
Sen. Al Franken confronted Gorsuch over a 10th Circuit Court of Appeals case, in which he'd ruled in favor of a corporation and against an individual who faced an unfathomable dilemma. In the above clip (there's more videos with tons of context below), Franken unloads on Gorsuch for applying the "plain meaning" rule to statutory language while considering the fate of a man forced to choose between dying and endangering the safety of others. A furious Franken played up his SNL past while summarizing Gorsuch's decision: "I had a career in identifying absurdity. And this is absurd."
Here's the thing. It's awesome watching Al Franken slice guys to pieces in the political arena, but this clip will always be better.