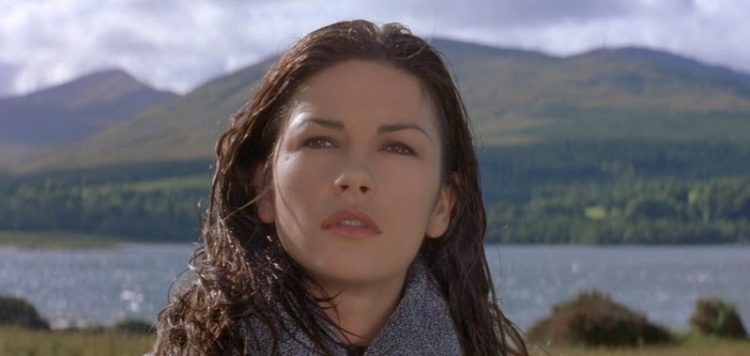 The triple threat is the rare combination being able to excel in acting, dancing, and singing all rolled into a single person. Many of these people we know primarily for one of these three talents, but the reason for this is because there are few opportunities for them to demonstrate their range of talent all at the same time. Nevertheless, they deserve a special mention because quality talent in any of these three areas is hard to find, and packaged together they can be a one man/one woman show.
The truth be told, many of these Triple Threats were unknown to us until they were cast in a movie where the producer cut them loose to marquee their various talents. As you go through the list, ask yourself what your primarily think of when seeing the name of the entertainer. Then read about what you missed about their range of talent. In many cases you will find out that these people have even more talents and interests than just being entertainers.
There are some seasoned veterans on the list and some up and coming stars. It can be expected that some of those on the list will move on to pursue other interests, as some have started businesses or gotten involved in philanthropy. More than a few use their talents to bring awareness to social issues and causes.
1. Kate Hudson
Hudson's move to the top came in 2000 with her performance as an actor in Almost Famous as Penny Lane, when she won a Golden Globe award and was nominated for an Oscar for Best Supporting Actress. She not only has done 10 at least other movies, but also directed Cutlass, and extended her triple threat talents in the TV series Glee, playing the role of Cassandra July. Taking her talents up yet another notch, she wrote a book, Pretty Happy: Healthy Ways to Love Your Body. She has strong entertainment roots as her mother is Goldie Hawn and Stepfather is Kurt Russel.
2. Matthew Broderick
Before making a movie splash as the title character in Ferris Bueller's Day Off, Broderick had racked up one Tony award in 1983 for Best Featured Actor in a Play for Brighton Beach Memoirs, and followed that with another Tony award in 1995 for Best Actor in a Musical for How to Succeed in Business Without Really Trying. He was nominated but failed to win for his role in The Producers. Broderick gained an interest in searching his family ancestry, and said that the process of the search helped him prepare for his role in the movie Glory.
3. Catherine Zeta-Jones
Admit it, when you think of Catherine Zeta-Jones the last thing you think about is her singing ability. Her first film, a French-made adventure, was basically a bust, so when she came to Hollywood she did what comes naturally — she had producers notice her natural sex appeal. Of course, we know in Hollywood sex sells, and one of her first movies was Entrapment. She would later appear in popular films such as Traffic and Oceans Twelve. When her movie work slowed down, she went to Broadway, earning a Tony Award. She would later receive the Commander of the Order of the British Empire (CBE) commission for her film and humanitarian efforts, which she still continues.
4. Jennifer Lopez
JLo was once one of the top entertainers on the music scene and in film. Her movie Enough made a statement about abused women fighting back, and her singing talent combined with her acting ability, making her the first woman to have a number one album and film in the same week, a feat accomplished in 2001. All her talents and effort resulted in a net worth approaching $400 million. With a charitable foundation and a production company to keep her busy, Lopez continues to expand her range of talents and the opportunity to continue her success. Not bad for a girl from Brooklyn.
5. Christopher Walken
At age 75, Walken has slowed down his overall entertainment career, but still remains somewhat active. His first Oscar award was handed to him in 1978 for his role as Nick in the Vietnam themed movie, The Deer Hunter. His range of acting talent is well-known, as he has starred in Annie Hall, Batman Returns, and Pulp Fiction. He has appeared on TV's Saturday Night Live as a host at least 7 times. Many people label him as both diverse and eccentric, which is not an easy personality to have. Yet there are few complaints from other actors when doing a shoot. He has been married to the same woman since 1969, but has no children, a reality he says opened the door for him to achieve his many successes.
6. Neil Patrick Harris
Harris is generally known for his role in the TV series How I Met Your Mother, but is known more familiar to Broadway followers for his many theatre performances, including winning the 2014 Tony Award for Best Leading Actor in a Musical. Not only did he win the Tony award, but he has hosted the awards show 4 times, and even won special awards for those. In 2010, Harris was selected to be one of Time magazine's 100 most influential people in the world. One of his most memorable moments in How I Met Your Mother was his depiction of the Hot and Crazy graph that found a number of followers on the Internet.
7. Christina Applegate
Christina Applegate made her TV debut as Kelly, the ditzy, sexy, and blonde daughter of Al Bundy in Fox's TV series Married with Children. She grew out of that role and made several appearances on the TV sitcom Friends as Rachel's other sister, winning a Primetime Emmy Award for Outstanding Guest Actress in a Comedy Series for her performance in "The One with Rachel's Other Sister." Moving on to the silver screen, she had played in both Anchorman movies and made her Broadway debut with the play "Sweet Charity." Now this list is supposed to be entertainers who are triple threats, and even though Applegate technically meets the qualifications, during her performance she broke her foot and can no longer dance in any roles that require extended dance scenes. She was the voice of Catherine the Cat in Cats and Dogs and with voicing animated films a staple for more than a few actors, this might be the alternative triple threat category. So we'll give her a pass.
8. Ryan Gosling
Someone from the Mickey Mouse Show had to populate this list, and the winner for this list is Ryan Gosling. He is also the first Canadian on the list. Gosling has had a number of Golden Globe nominations, nabbing only one for his performance in La La Land. That award made him an easy addition to the list, while much of his film career involved being cast in a number of independent films. His musical vocal talents are a part of his band Dead Man's Bones, and he also owns a Moroccan restaurant in Beverly Hills, California. Though his band doesn't sound like it's on anybody's hit parade, he still gets credit for his vocal talents. No one said these people had to be at the top of their class in every category.
9. Jamie Foxx
Was Jamie Foxx a singer before he was an actor? He is one of the rare few n this list who have more than the requisite three talents. Foxx is an actor, singer, songwriter, producer, and comedian and is known in the industry for all these talents. His awards probably need another wall, as he has earned both Grammys and Oscars. Four of his albums have reached the Billboard Top 200 list. His film career places him in a number of different character roles, such as the taxi Driver in Collateral and the FBI team leader in The Kingdom. He is one of Hollywood's most liked personalities, and has a stellar reputation among the public. Rumors have him and close friend Tom Cruise's ex, Katie Holmes, in a cozy relationship.
10. Richard Gere
Richard Gere is one of the most recognizable faces to serious movie goers because he has played some iconic roles in his career. He has teamed up with Julia Roberts in Pretty Woman (the movie that jumpstarted Robert's career), Louis Gossett Jr. in An Officer and a Gentleman, and Ed Norton in Primal Fear (the movie that jumpstarted Norton's career). He has done a number of movies and has taken home some hardware along the way, including a Golden Globe for Chicago in 2002. Perhaps some of his success was due to his persona, having been named People magazine's "Sexiest Man Alive" in 1999. We were disappointed to hear that his last marriage to wife Carey Lowell of Law and Order fame ended in divorce last year.
11. Selena Gomez
A person who has their career start in children's television with Barney & Friends cannot be all bad. At least that's what we think. So with such an auspicious start, Selena formed her own production company and formed Selena Gomez and the Scene as her own band. The band held together for 4 years before splitting up, but Selena was just beginning to advance her career. She went solo, have great success with her songs, including "The Heart Wants What It Wants." Though her music career has taken precedence, she has managed to have moderate success in acting in films such as Another Cinderella Story and The Fundamentals of Caring. Though she has earned some awards, perhaps the greatest indicator of her success is the fact that she is the most followed Instagram user in the world as of September of this year.
12. Renée Zellweger
If you're not a big fan of horror movies, you may not know Zellweger's first film success – Texas Chainsaw Massacre: The Next Generation We understand. But then came the more genteel roles in Jerry Maguire, Nurse Betty, and Bridget Jones' Diary. One thing that is odd about Renee is that she was on a roll, gathering up Golden Globe and Oscar nominations, then decided to take off 6 years before returning back to work. She showed off her singing and dancing skills in Chicago but after resuming her career there were rumors that she had Botoxed her face — and perhaps other parts of her anatomy. Though she denies it, there is something about approaching the half century mark that makes a woman change her mind. But no matter, she already has her star on the Hollywood Walk of Fame.
13. Julianne Hough
Here we have the first triple threat that has actually appeared on Dancing with the Stars. Providing we didn't miss any tragic dancing missteps, Julianne Hough clearly has the legs to make dancing an integral part of her career. She's only 29, so there is plenty of room for career growth. Hough can dance, but can she sing? That question was answered in an unusual way, as she recorded a song for charity – "Will You Dance With Me" — which was her first country song. It only managed to make the Billboard Pop 100 chart. As an act of charity. For her film career, it is hard to find a better place to start than Harry Potter and the Sorcerer's Stone. But thus far her major film roles have been connected to musicals, including the Fox network remake of Grease.
14. Kevin Bacon
Is everything really connected to the Six Degrees of Kevin Bacon? We're not sure, but the Footloose actor and dancer definitely made his mark in Hollywood with that movie. He can also be found in non-dancing roles, including JFK, A Few Good Men (he was the prosecutor), and Apollo 13. He has been nominated for a number of film awards, yet never has managed yet to snag one. Since he will turn 60 next year, the opportunity may be slipping away, and despite a successful career may never touch the gold. By the way, he used his famous Six Degrees mantra to form the charitable foundation, SixDegrees.org.
15. Madonna
Say what you will about Madonna, this is a woman who knows how to reinvent and market herself to keep her fan base solid. The woman is a walking marketing machine, and approaching the big 6-0 is still going strong entertaining fans from around the world. Her first single was released in 1982 (do you know the name?) but it was her musical style that underpinned her musical success. Upbeat with a connection to disco, she incorporated synthesizers into much of her music. If you ever have been to one of her concerts or seen one on TV, you know this woman is a natural performer. Her film career included a notable performance in Dick Tracy but it was the film she said she was born to play — Evita — the story of Eva Person, that earned the praise of many film critics. She has already been inducted into the Rock and Roll Hall of fame.
16. Daniel Day-Lewis
Which is it- Abraham Lincoln or Christy Brown — that comes to mind when you hear his name? These are two of the three characters that earned him one of the Academy's rare honors: to be awarded the Best Leading Actor award three times. In 2012 he was called by Time magazine the world best actor. That doesn't leave much room for improvement. Having reached age 60, his career may finally have plateaued. Maybe. But what about his singing and dancing credentials? He did his singing in the movie Nine performing "Guido's Song"and "I Can't Make This Movie." As for his dancing, you can see that too in Nine. But Day-Lewis admitted to being very scared of taking the leap from a method actor to a singer-dancer. He actually tried to get out of the movie, recommending other actors.
17. Demi Lovato
Another triple threat who had her start on Barney and Friends, Demi Lovato is the youngest person on this list (age 25). Four years after leaving Barney behind, her star started to rise (at 16!) when she recorded her first song, "This Is Me" for her Disney film Camp Rock. Both the movie and the song were popular enough to get her a recording contract. There are many reasons for her singing success, among them being she is a fully lyric opera soprano with a voice that has a four octave range. Compared with the vast majority of the female singers that make the charts today, as one critic put it, this girl can really sing. As for her dancing talent, she appeared on the TV series Glee.
18. Janet Jackson
Janet Jackson was once upon a time overshadowed by her brother Michael simply because he was, and will always be, the King of Pop. But as time wore on, and Michael's success brought attention to little sister Janet, and her music and talent began to surface for all to see. Her Rhythm Nation album gave a voice to many of the social problems facing the culture in the 1980's (many which are still around today) and she has sold more than 100 million records over her 30 year music career. As for her dancing, it is only a small secret these days that Janet learned to dance and a good amount about choreography from former Los Angeles Lakers cheerleader Paula Abdul. Her second film, Nutty Professor II: The Klumps, earned her very positive reviews for her acting talent after Poetic Justice reviewed Jackson's acting talents as "beguiling" by one critic. Her music career continues after having her first child, continuing her themes of social justice and cultural crises.
19. Beyoncé Knowles
Beyoncé is synonymous with 21st century American culture, music, and social justice. And we all should know that she used to be a member of Destiny's Child before going solo. Her first solo album earned 5 Grammy awards. So how can she one-up all this early success? In 2013 she was listed as one of the 100 most influential people in the world. At age 33. She followed that up with making the list a second time. Forbes magazine called her the most powerful female in the entertainment industry. So what about her acting experience? Dreamgirls seemed to do very well, and then there was her performance in Austin Powers in Goldmember. The question is whether things will begin to wind down for her, as she has begun to get involved with philanthropy and started a fashion design business with her mother. If there is anyone who defines the power of a Triple Threat talent, it is Beyonce.
20. Vanessa Hudgens
When you think about the movie High School Musical you immediately think about Vanessa Hudgens. She has since also taken her talents to Broadway, but her current focus is on making movies. Though she has had considerable early success and has a boatload of potential, she apparently needs some time to pass to mend her reputation with certain segments of the public. At 28 years old, her window of opportunity is growing smaller to take advantage of her many talents.
So there is the list of 20 Triple Threats in Entertainment. Some are older, a few have had substantial success before hitting 30, but it is clear that being a Triple Threat opens the door for many opportunities. From a fan perspective, it can be asked whether or not these entertainers should choose one of their gifts and devote the rest of their career to honing their talent. Daniel Day-Lewis has largely done this, and Vanessa Hudgens appears to be heading in that same direction. It really is amazing that all of these entertainers find time to do other things while continuing with their main careers. We should enjoy them while we still can.