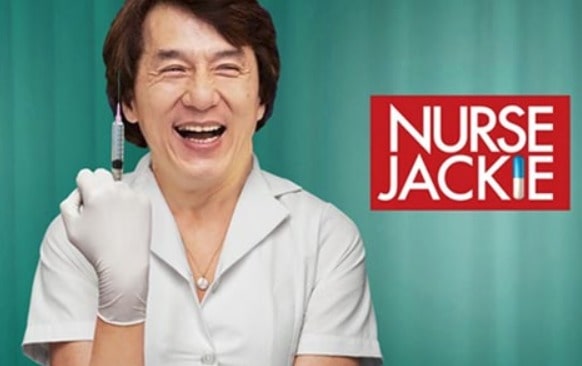 Unless you've been living under a rock for the last 20 years or so, you obviously know who Jackie Chan is. He's become something of an icon when it comes to movies, especially those that involve martial arts. He's also become one of the most prolific internet memes in history. You know how it goes, people pick an iconic character, like Jackie Chan, and then create a whole bunch of different memes that center around that particular person. In reality, people have been creating Jackie Chan memes for a long time now. Some of them are actually quite good. In fact, here are 10 that most people consider to be among the best there are.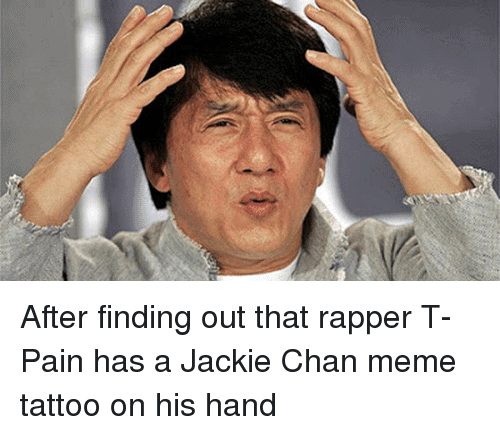 1. I'm Tearing My Hair Out
This one is funny because the rapper T-Pain and Jackie Chan don't exactly go hand-in-hand. Seeing a picture of Chan making that face, complete with his hands on his head, just emulate the feelings that some people have when they think about someone or something that they're not particularly fond of. Therefore, this is a meme that can be used for just about anything you might encounter in your day, ranging from that pesky co-worker to a new project that's driving you nuts.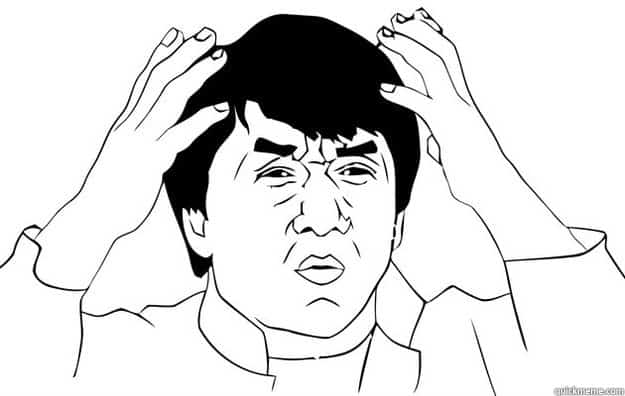 2. What Just Happened?
Okay, this one's just funny. The reason is obvious. Enough said.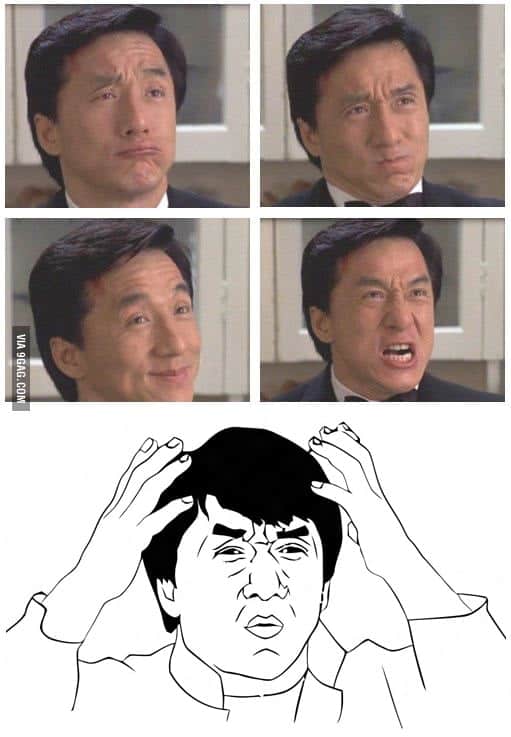 3. The Many Faces of Jackie Chan
This one is great because it goes through every single emotion there is at light speed. If you're having one of those days where you feel like you've almost got more than one personality, this is the perfect meme to describe your attitude.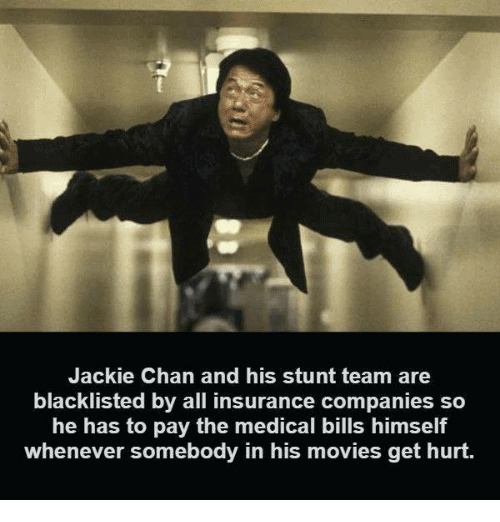 4. Hanging By A Thread
If you've ever had one of those days where you feel like you're really neck-deep in something, this might be the perfect meme for you. Have you ever felt like you literally needed to climb the walls in order to get out of whatever you had gotten yourself into?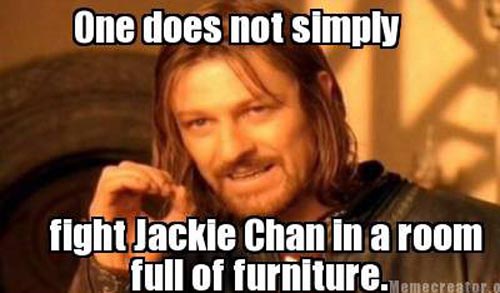 5. Furniture As Weapons
Okay, so this particular meme doesn't actually have a picture of Jackie Chan but it does mention his name. It even alludes to nearly every martial art scene he's ever done where he breaks some piece of furniture and smack somebody over the head with it.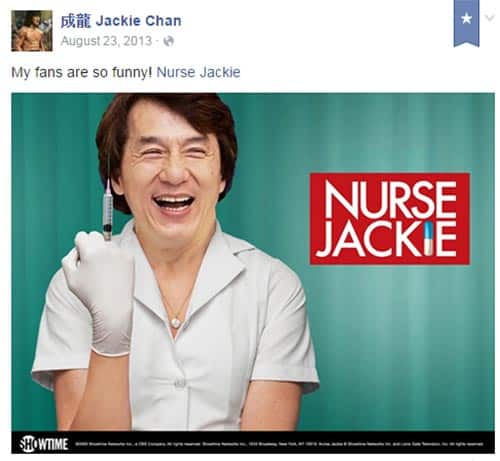 6. Nurse Who?
Remember that show that used to be on called Nurse Jackie? Well here is a meme that takes liberal use of the title, only you have Jackie Chan looking somewhat psychotic while holding a needle. It's just funny, and it's even more so if you just happen to have that warped sense of humor that most medical professionals tend to have.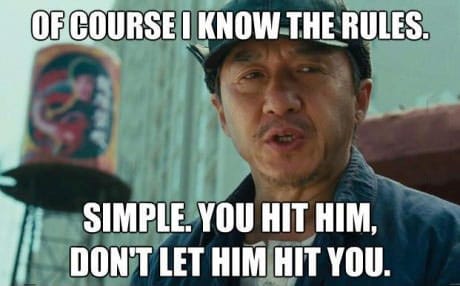 7. Keep It Simple
Life should really be about keeping things as simple as possible, right? This pretty much sums it up and it doesn't get much more simple than that.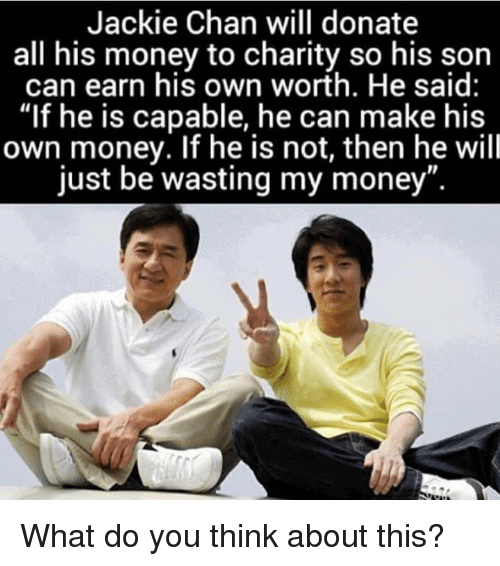 8. Sink Or Swim
People might have a field day with this one. With that being said, can't you just see a parent printing this meme out, putting it in an envelope, and handing it to their kid in place of their allowance?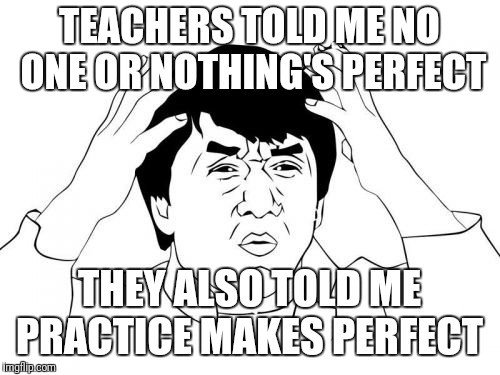 9. Huh??
Anybody that's ever taken a college math class knows what this meme is all about, and they don't have to read a single word on it.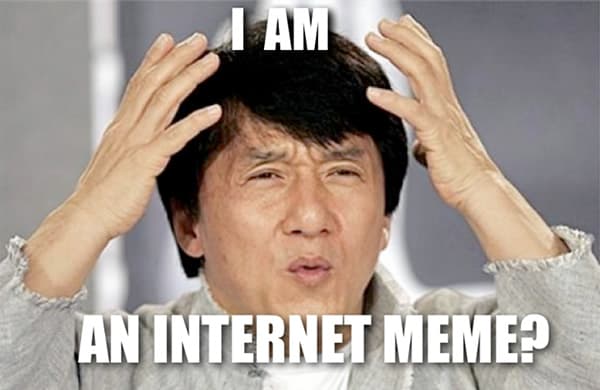 10. Making Fun Of It All
Here you have yet another picture of Jackie Chan holding his head, wondering why on earth he's so popular in the world of internet memes.