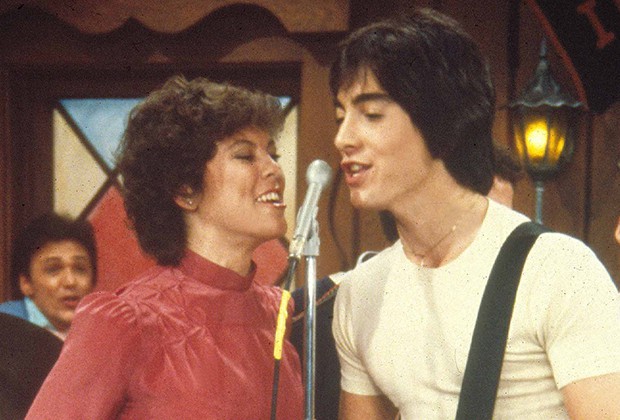 If Scott Baio was still acting and was a much bigger star than he is, I get it. If he wasn't one of the headliners of Trump's RNC event, I'd get that too. But to see Scott Baio in the news at all is just really irritating at this point. He already made a pretty big fool of himself with this whole Trump thing and now the death of Erin Moran is bringing Baio into the spotlight again? Please. First of all, I don't even think his comments were bad at all. Here are the comments he made that got him into hot water after Moran's death.
"I feel bad because her whole life she was troubled, could never find what made her happy and content, you know what I mean?" he told the radio hosts. "For me, you do drugs or drink, you're gonna die. And I'm sorry if that's cold, but… God gave you a brain, gave you the will to live and thrive, and you gotta take care of yourself. I'm sorry. You just have to, and I am saddened by what happened. And I don't know if it was drugs that killed her," he added quickly. "I read one report that it might have been. And I hope it — you know, I don't know what I hope."
Honestly I don't think Baio was scathing or trying to point fingers at Moran's substance abuse. He was merely talking about his own life. I also happen to agree with him when he says people are coming down on him because of his support for Donald Trump. But all in all I'm just tired of him getting any kind of press at all. I wish I had more to say but that's really it.