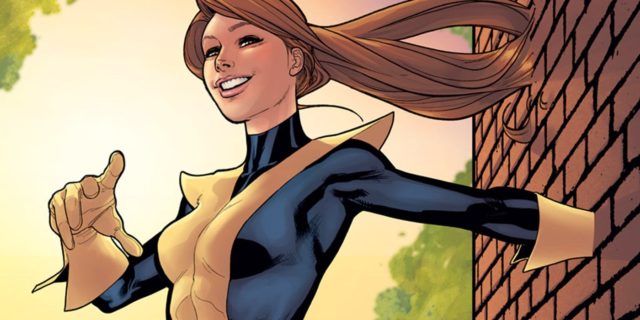 Recently, it has been revealed that Tim Miller is in the process of developing a X-Men spin-off centered around the character called Kitty Pryde. This is interesting for a couple of reasons. First, Miller was the one who made Deadpool, which is something that bodes well for what the eventual results could look like. Second, this has some rather interesting implications considering the recent buy-out of much of 20th Century Fox by Disney, though it is still too soon to read too much into this.
Who Is Kitty Pryde?
For those who are unfamiliar with the character, Kitty Pryde is a member of the mutant superheroes called the X-Men. She was not one of the original X-Men, but seeing as how she had her first appearance in 1980, it should come as no surprise to learn that she is a well-liked as well as a well-known member of the team for a lot of fans out there. Power-wise, Kitty Pryde is capable of passing through physical materials in much the same manner that spirits are often depicted as being able to pass through physical materials in pop culture, which is something that she can use on other people as well as other physical materials as well.
At the start, Kitty Pryde was something of a little sister figure for more than one of the X-Men, which is perhaps unsurprising considering that she was introduced as a 13-year-old at the time. In particular, she had a close relationship with Wolverine, which started a pattern that would repeat with other characters in other X-Men projects. Since that time, Kitty Pryde has been featured in a much wider range of roles, both with the X-Men and with other teams in the Marvel Comics setting. For example, she has had a romantic relationship with Star-Lord, which is a name that should be familiar to those who follow the Marvel Cinematic Universe movies because of Guardians of the Galaxy. As a result, there is no real way to tell what a Kitty Pryde movie would look like because there is a remarkable range of possibilities out there.
Will We See a Kitty Pryde Movie?
With that said, it remains to be seen whether a Kitty Pryde movie will ever be made or not. For starters, while she is well-liked by a fair number of X-Men fans, she can't claim the same popularity as someone like Wolverine. As a result, it remains to be seen whether the character will actually be able to carry a movie on her own. Furthermore, it should be noted that it remains to be seen how the Disney buy-out will affect the status of the X-Men movies, thus inserting even more uncertainties into the whole situation.
For that matter, it should be mentioned that even if a Kitty Pryde movie ever gets made, it seems probable that it won't happen until much further into the future. After all, Tim Miller has a number of other projects taking up his time at the moment. One example is the upcoming Terminator reboot that will be directed by him, while another example is the Sonic the Hedgehog movie that is also being developed by him at the moment.
Tell us what's wrong with this post? How could we improve it? :)
Let us improve this post!