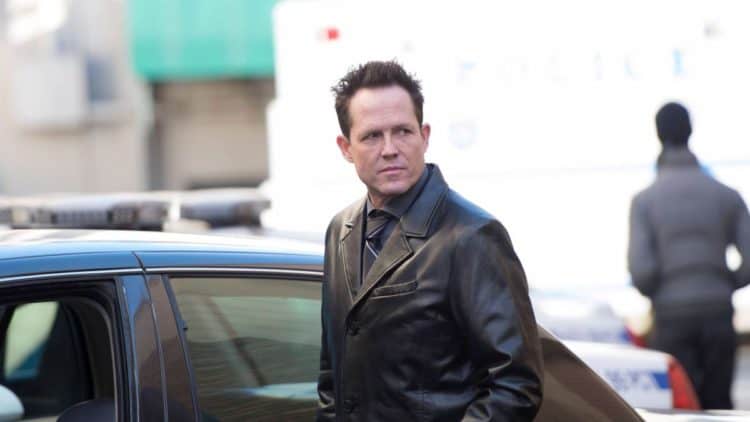 When people think about the glitz and glamour associated with people in the entertainment industry, it can be very easy to forget that they're just 'regular' people like the rest of us. As a result, it's easy to fall into the trap of believing that everything in their lives is always going well. There are countless celebrities who have had to deal with some very serious real-life issues, and Dean Winters is one of them. The talented actor has been working professionally for more than 25 years, and he has had to deal with lots of ups and downs in his personal and professional life. In fact, for more than a decade, Dean Winters has been an amputee, and the surgeries he's had to endure continue to affect his life to this day. Keep reading to find out why Dean Winters has undergone multiple amputations.
The Story of Dean Winters' Amputations
Life is full of surprises, and unfortunately, they aren't always good ones. Dean Winters experienced this in 2009 when he suddenly contracted a bacterial infection. By the time Dean got to his doctor's office, the condition had worsened and he went into cardiac arrest shortly after. In a retelling of the events, Dean told Page Six, "I was the color gray. I was afraid to go to St. Vincent's, so I went to my doctor's office on Central Park West, where I collapsed. I was turning black, and my whole head was swelling up". He added, "I died on Fifth Avenue". Dean was revived and ultimately kept in ICU for three weeks. What seemed like a happy ending took a sharp turn during the following year when Dean developed gangrene. According to the Mayo Clinic, "Gangrene is death of body tissue due to a lack of blood flow or a serious bacterial infection." Although doctors tried their best to treat Dean, he had to have two toes and half of one of his thumbs removed. Dean also underwent several additional procedures.
In fact, he was having so many surgeries that he almost declined the opportunity to the All State Insurance commercials because he thought that he had another surgery. Luckily, everything aligned perfectly so that Dean could be cast in the commercials and that campaign has been a big hit for his career. Still, as you can imagine, having multiple amputations hasn't been an easy thing to deal with. The procedures changed Winters' life as he knew it, and adjusting to his new normal wasn't easy. However, Dean decided that he was going to try his best to stay positive and keep moving forward. Sadly, though, his quality of life continues to be impacted. According to Insider, "I haven't taken a step since 2009 without being in pain. I've got neuropathy on a whole different level where I can't feel my hands and my feet. But if I stepped on a pebble, it's like I go through the roof". For some, this was the first they'd heard of Dean undergoing amputations. Others were simply shocked by the fact that he's still dealing with pain after all of these years. Despite the constant pain that he feels, Winters has continued to work and make the most out of everything life has to offer.
What's Next for Dean Winters
Over the course of his career, Dean Winters has built a very impressive resume, and he doesn't plan on slowing down any time soon. His versatility and dedication continue to make him an asset to every project he's a part of. Even after spending so much time in the industry, Winters is still constantly moving up and looking for new opportunities. As a result, the next couple of years are going to be pretty busy for him. He currently has three projects in the works including an upcoming TV series called Joe Exotic which will center around the primary figure in Netflix's Tiger King. In the series, Winters is slated to play Jeff Lowe, the man who eventually took over Joe Exotic's park. Dean is also working on two movies, but their release dates haven't been revealed. Dean also has a little bit of behind-the-scenes experience, so it'll be interesting to see if he decides to step behind the camera in the coming years. Either way, we know we are going to be seeing lots more of Dean in the years to come, and it's going to be exciting to see what kind of other opportunities come his way as his career continues to flourish.
Tell us what's wrong with this post? How could we improve it? :)
Let us improve this post!