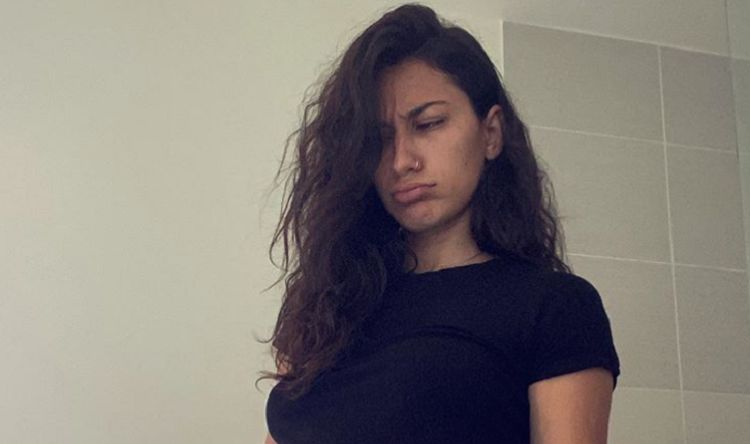 Lexy Panterra is a professional American actress and dancer who has appeared in a number of minor roles in several movies. She has had a very interesting life practically from birth and if you are not familiar with her life story then, you're in for a real treat. Here are 10 things about her, many of which we're sure you didn't already know.
1. Her Birthday
Lexy was born in Sonoma County, California on May 22, 1989. Her birth name is Alexis Liela Afshar. This makes her 30 years old. It has been reported that she was conceived in the back seat of a car, and to be more precise, a 1969 Cutlass. This is a story that has been passed down since her birth.
2. Her nickname is Lex Luther
When Lexy was just 2 years old she was a beautiful little girl and she had a wonderful personality. She was a sweetheart with a great attitude but she was also smart and learned how to manipulate those around her while she was still very young. She usually got what she wanted and this is a skill that she has maintained throughout her life. This is when she was given the nickname Lex Luther by her dad.
3. She was raised in motocross racing and turned pro
Lexy's dad is a professional motocross racer named Tony Panterra. She was raised around the sport and she learned how to ride when she was still young. Her dad and the other male members of her family taught her all about safety, riding by the rules and how to ride at fast speeds in the safest way. She started racing motorcycles when she was just 8 years old and she won first place in several races. By the time that she was 11 she retired from the sport and she was at the top of the game in the sport. She quit racing when her father was badly injured in an accident.
4. She was also a beauty queen
When Lexy was just 5 years old she competed in a beauty pageant and won. It came as no surprise because of her natural beauty. She is also a very talented lady who was born with natural talents and personality.
5. She attended dance and theater classes
Lexy had the best of both worlds growing up. She spent time with her father at the racetrack, even after his injury. He healed and kept racing and she was there to watch him even if she no longer had the desire to compete herself. She also took theater and dance lessons with her mother. She was actively involved with both parents but doing different activities with them. They showed her a lot of amazing things in life and made sure that she was able to participate in the things that she was interested fin.
6. Her entire family is talented
Lexy comes from a family of famous people. Her late grandmother was active during the 1960s as a poet, songwriter, and producer who rose to prominence. Lexy also became a singer and recorded the single titled "Neon." She also recorded a music video to go with the song that went on to become a big hit.
7. Lexy is a YouTube sensation
In 2015, Lexy produced a series of twerking videos that she posted to her YouTube channel. The videos went viral and she became an immediate sensation as a dancer. She made a fortune from there when she established a fitness brand that she called "LexTwerkOut. She jumped on the bandwagon with the new dancing craze that became one of the latest trends in popular culture. She even combined her dancing and acting talents in a video that features her dancing with a snake wrapped around her neck. She is a versatile entertainer that can dish out a heck of a show. It seems that there isn't much she can't accomplish if she sets her mind to it. She doesn't even need to use her amazing talents of manipulation because she can stand on her natural talents alone.
8. She's interested in learning more about her heritage
We learned that Lexy Panterra has a rich Persian heritage. It's something that she has recently been talking about getting more in touch with. She has been such a busy person that she probably didn't give it a lot of thought until now, but it's something that is important to her.
9. Her singing career came as a surprise to fans
Lexy was previously known for her Twerking and fitness videos more than anything else, but she is so filled with passion and talent that it seems to ooze from her pores. We learned that when she came out with her new single it took many of her fans by surprise because they so heavily associate her with dancing. One of the reasons why we wanted to share more about her backstory is too show how truly versatile and amazing that Lexy Panterra is. Her dancing and fitness brands are only two of the many things that she does well in her life.
10. The sky is the limit for Lexy Panterra
We wouldn't be doing Lexy justice by simply saying that she's a professional dancer and fitness guru, although she's both of these. She tore up the track before she was even 10 years old in competitive motorcycle racing, she won a beauty pageant contest when she was five, she's an actress and a singer and we're beginning to wonder if there is anything that she isn't good at. Panterra is a brilliant lady who has made a good life for herself and nothing that she does in the future will really come as a surprise. If she develops a new passion then we'll probably hear about another success she has accomplished.