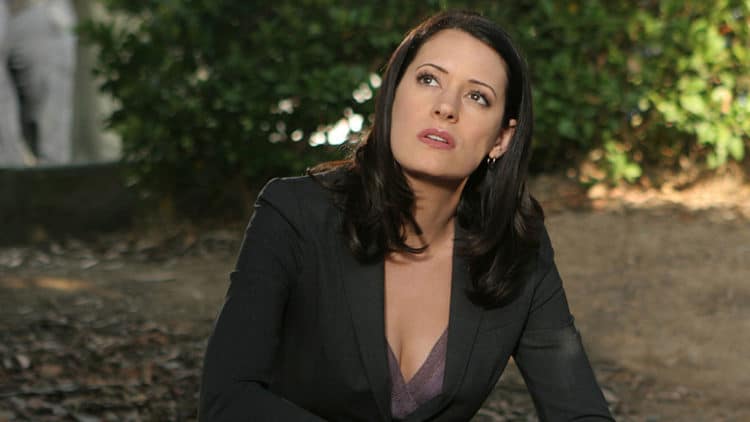 It can be heartbreaking for fans when a favorite character leaves the show. Such was the case for many Criminal Minds fans when the highly talented and beloved Paget Brewster left in 2012. Luckily, she returned to the role in 2014 for guest appearances and again in 2016 as a main cast member. Her brilliant work on the series has reinvigorated her career, earning her a great number of fans in the process.
Fans who are wondering about Brewster's past will not be disappointed; her life has been just as interesting as her characters. From her early days on Friends right up to her performances in Another Period today, she has captivated audiences around the world. For those who want to know a little more about this gifted performer, here are five of the most interesting facts about Paget Brewster.
5. She had her own talk show
Brewster is known for her remarkable acting performances, but acting is not her only talent. Interestingly, before she became the star she is today, Brewster actually had her own late-night show. The show, called The Paget Show, aired in the 1990s and had a 65-episode run. Luckily for her fans, she decided to pursue a career in acting instead of hosting.
4. She went to design school
Many actors choose to invest in higher education in order to develop their craft. Brewster is no different, as she studied at the Jean Shelton Acting Studio. However, her education is actually much more diverse than other performers. In addition to her acting education, Brewster studied at the Parsons School of Design. She decided to drop out of design school after beginning to act professionally in her first year.
3. She was in a rock band
Fans of Criminal Minds might be shocked to learn that Brewster did not always intend to become an actor. Initially, she aspired to be the next big rock star. In the late 1980s, Brewster moved to New York and performed with a band called "Sleeping Pills." Obviously, she moved away from singing to pursue a career as an actor. It's safe to say she made the right decision.
2. Her wedding was officiated by a co-star
Brewster's marriage in 2014 was exciting news for fans for several reasons. Not only was she getting married, but she was marrying the musician Steve Damstra. To make things more interesting, the ceremony was officiated by Matthew Gray Gubler. Gubler is not just Brewster's Criminal Minds co-star; he's also her best friend.
1. She nearly posed for Playboy
Some fans will be pleased while others dismayed, but the fact remains that Brewster turned down an opportunity to pose for Playboy. Hugh Hefner apparently sent her a handwritten note asking her to pose for the magazine. After spending some time considering the offer, Brewster decided against the modeling job.
Conclusion
With her work on Criminal Minds, Friends, and Another Period, Paget Brewster has established herself as one of the most talented and beloved actresses on television. While her characters are intriguing, her personal life is just as interesting. She had a number of career aspirations before becoming an actor, including being a designer, host, and musician. She even had the opportunity to pose for Playboy at one point. Luckily for her fans, she eventually turned to acting and forged the remarkable career she is known for today.