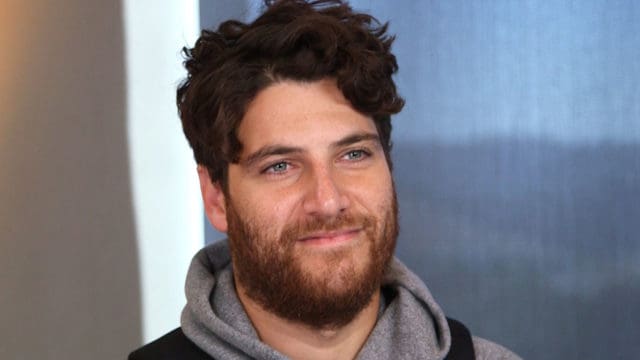 On the outside Adam Pally looks and sounds like he might be a talented actor, comedian, and writer. But he most definitely has an opinion all his own about certain things and doesn't always let it slide when the chance to bring it up is given. Like a lot of people he has strong opinions about some things but there are moments it seems when he can't just hold them in. In all fairness there are a lot of people like this but not so many in the public eye like Pally is. For the most part he's pretty respectful and doesn't fly off the hook on a regular basis.
But there are always those days when things just line up that way.
5. He's a member of the sketch comedy group Chubby Skinny Kids.
This is one of the sketch groups he belongs to and has been one of his outlets for his comedy that people seem to enjoy. He has a great sense of humor and is a boon to any comedy group that will have him but it seems at times that his humor might be seen as kind of caustic. This of course is very subjective since what's funny for one person might not be funny for another and so on and so forth.
4. He was a member of the Upright Citizens Brigade.
Honestly he still does perform with the UCB occasionally as it's a part of where he got started and how he came to be the star he is now. A lot of comedians and regular actors have made their way up with the help of the UCB as it seems to be able to give people that leg up that they need. Insofar as being a boon to one's career it's also something that can help actors and comedians gain the self-confidence they need to keep going.
3. He's been active in show business since 2002.
So he's been around for a while and yet it seems like he might still be more of a supporting player. That is the fate of a lot of individuals in show business since leading roles usually go to those that are extremely lucky to get noticed for them. But Pally has been front and center for a lot of productions at this point even if he's been supporting. He's been noticeable, that's the main point.
2. He has an impressive filmography.
His filmography and TV presence started around 2007 but he's been in show business for longer than that. So quite honestly he's seen and done a few things since his beginning and has no doubt learned the ins and outs of show business.
1. He got kicked off of an awards show.
He was kicked out of his hosting gig at The Shorty Awards, which is basically an award show for social media, producers, and the like. For some reason he couldn't resist trashing the show and after about ten minutes of this he was escorted out of the show.
Maybe he was just having a bad night?