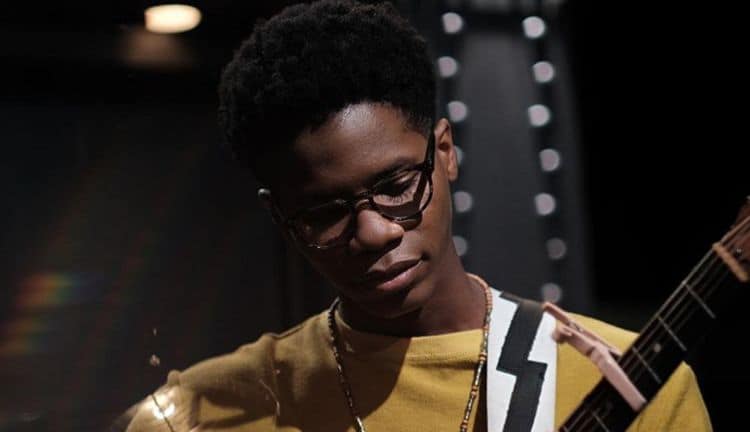 Four-chair turns are usually memorable performances, but after 18 seasons of four-chair wonders on The Voice, it's difficult to remember 10 blind auditions that wowed us when they happened. It's a good thing someone like Thunderstorm Artis is a newer feature on the show. Artis is definitely the one to keep an eye on this season of The Voice, and people are already thinking he might go all the way. Artis may be new to this kind of stage, but he's definitely not new to music. Whether you were wowed by his performance or are just curious to learn more, here are 10 things you probably didn't know about Thunderstorm Artis.
1. He's an islander
Artis probably got all his cool vibes from his place of birth–North Shore. North Shore is located on the northern part of Oahu, and it's mostly known for its stunning beaches and breathtaking waves. If you're a surfer, this is the place where you go for some serious shredding. The Hawaiian native comes from a family of artists, but they're also known locally for their father's incredible collection of broken surfboards and murals.
2. He's got Motown in his blood
Did we mention that his father was an artist? To be specific, Thunderstorm's father, Ron Artis, was actually a Motown session player. Senior Artis played keyboards on one of Michael Jackson's most famous tracks, Thriller. In addition, Thunderstorm's mother, Victoria, also happened to tour as a Motown vocalist for one groundbreaking jazz artist, Lena Thorne, and many other Motown greats. If that's not enough setup for musical success, we're not quite sure what is.
3. He's not entirely unknown in the industry
He may not have made it big time just yet, but Thunderstorm is not exactly a newbie. He's actually already a featured artist for Wanderlust Festivals, and he's done a number of tours as a solo artist. He's often found with his brother, a famous guitarist himself–Ron Artis II–and he's also performed with some big names in the industry including Jack Johnson and Mike Love. The Voicesimply sets the stage for Thunderstorm to go from festivals to mainstream.
4. He's a wedding singer
So he may not gig at weddings on a normal basis, but Thunderstorm did sing at a fairly big wedding. The event was none other than Crazy Rich Asians director John M. Chu. Chu met Thunderstorm by chance during a trip to Hawaii. Thunderstorm was merely busking at that time, and Chu's daughter was so enamored by Thunderstorm's voice that she was frozen on her tracks. Chu followed suit and ended up inviting Thunderstorm to sing at his wedding. The rest was history.
5. Thunderstorm is his real name
When you've got a ton of children to name, you can probably get pretty creative. Thunderstorm's parents were creative to begin with. We know that there are certain limitations to their gift-naming skills given that one of the kids is named after dad, but Thunderstorm got the luck of the draw. That's his real name, and it's as unique as his artistry. We should also note that all of his 10 other siblings either play some kind of instrument or sing in some way. What can we say? They're a talented lot.
6. He crosses multiple genres
Thunderstorm's rendition of The Beatles' Blackbird was nothing short of spectacular. The song itself is simple, understated yet memorable, and Thunderstorm managed to turn it into a new song for most of us that have heard several renditions of it. That's exactly Thunderstorm's style. He's been perfecting his musical style since he was 7 years old. If you ever get the chance to see him live in concert, you'll find Thunderstorm mixing a set of folk, country, rock, and soul. He may jump from Beatles to Bowie to Elton John at any given moment–and he'll do it with finesse and incredible skill.
7. He's engaged, folks
It's great news for Thunderstorm but bad news for others out there that may have been wondering if the talented musician was single. Thunderstorm is, in fact, happily engaged to one Faith McMaster. From what we've gathered, Faith is from that big island down under–Australia–which is not too far from Thunderstorm's North Shore. Given that Faith is also a singer, we can imagine that music brought their worlds together. They made their relationship public only recently, but they are definitely engaged.
8. He's active on social media
Speaking of making things public, Thunderstorm actually announced his relationship via Instagram. The artist is fairly active on social media, and his recent appearance on The Voice has actually supercharged his follower count. Social media is a useful marketing outlet for artists these days, and it's almost impossible to find success these days without the use of it. You can find Thunderstorm on various social media channels including Facebook and Twitter in addition to Instagram.
9. He's only 24 years old
Thunderstorm may be young, but his skills have been brewing for about 17 years now. There's so much history when it comes to his music that you can easily depict the depth in his singing and his playing. Thunderstorm is currently 24 years old, and he hasn't even peaked yet. He's just beginning to shine. With a career to look forward to and a wedding to plan, this talented artist has everything to be grateful for.
10. He's a Tennessee transplant
It's hard to imagine why anyone would ever want to leave Hawaii, but Thunderstorm has a dream to chase. When he realized he needed to invest in his talent more and cultivate his music more, Thunderstorm decided to move to Tennessee. The move allowed him to immerse into the strong singer-songwriter culture in the area, and it also allowed the artist some more growth and development. It was a move that eventually led to his audition for The Voice.